The ATP 2019 Program DesignLab • Preparing for the Anthropocene Transition
Description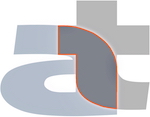 ATP 2019 Program DesignLab • Preparing for the Anthropocene Transition
INVITATION TO REGISTER
---
The Anthropocene Transition Program (ATP) is a social innovation project that has been based at the UTS Business School in Sydney for the last two years. While acknowledging the immediate imperatives of action to mitigate human impacts on the Earth System and adapt to the planetary changes humans have wrought but cannot reverse or control, the ATP's focus has been on multigenerational processes of cultural transformation and systems redesign. The project's primary website is: www.ageoftransition.org
Stage 1 of the ATP aimed to engage thought leaders in cross-disciplinary and cross-professional dialogue and inquiry into the implications of the Anthropocene Transition for professional and social practice. Over its three year time-span it has engaged over 2,000 participants in both face-to-face and online forums, and built collaborative links with five universities in Sydney and with numerous professional and community organisations and networks.
ATP Stage 2: After six months of hibernation this year the ATP is now reviewing and revisioning its possible role and focus in 2019 and beyond. For this purpose, during November two Framing the Anthropocene evening workshops and a one-day Making Futures in 'End' Times strategic scenarios workshop were held and on Tuesday 11th December we convened the last workshop in this series: Change-Making in an Age of Change.
On January 19, we will draw together all the threads from these workshops at a one-day 2019 Program DesignLab. Further details of the Design Lab will be available to registrants before the end of the year. It will be fashioned around the following questions:
What might be ATP's principal domains of engagement and inquiry in 2019? [e.g. collaboration with artists and other creative practitioners to develop new cultural narratives; developing a suite of workshops suitable for offering in communities and workplaces; promoting the systemic transformation of built environments; forming and supporting Living in the Anthropocene Dialogue Circles; etc.]

Within these domains who should ATP seek to engage, collaborate with and influence, and how can the ATP build networks and coalitions of mutual support?

What might an organisation/network with an "empty centre" look like? ["Empty centre" here meaning a space for emergent thinking and creative practice, able to nurture genuine innovation.]

What design principles should guide the development of flexible and highly responsive organisational forms that can foster collaborative and co-creative cultures of change-making across the constituencies with which the ATP chooses to engage?

How can these organisational forms enable social adaptive learning to advance creative responses to the complex, rapidly changing and deeply uncertain environment of the Anthropocene?
The DesignLab will begin at 8.30am and finish at 4.30pm. There will be an extended lunch break in the middle of the day that will offer plenty of opportunities for networking between participants.
The number of participants will be limited to ensure the efficacy of the design process and, if necessary, preference will be given to people who have participated in one or more of the preceeding workshops.
Register now to receive essential information and pre-readings
---
Want to know more about the Anthropocene Transition? Follow these links....
Anthropocene Transition Web Digest, 16/12/2018 edition: https://paper.li/f-1446165522?mc_cid=ce9e3f720f&mc_eid=%5BUNIQID%5D#/
Anthropocene Transition Program website: www.ageoftransition.org