Location
Balanced Yoga
39 Jardine Street
Kingston, ACT 2604
Australia
Refund policy
Refunds up to 30 days before event
Eventbrite's fee is nonrefundable.
The Art of Rest by Katie Welsh®- Restorative Yoga : 50 hour Yoga Teacher Training
About this event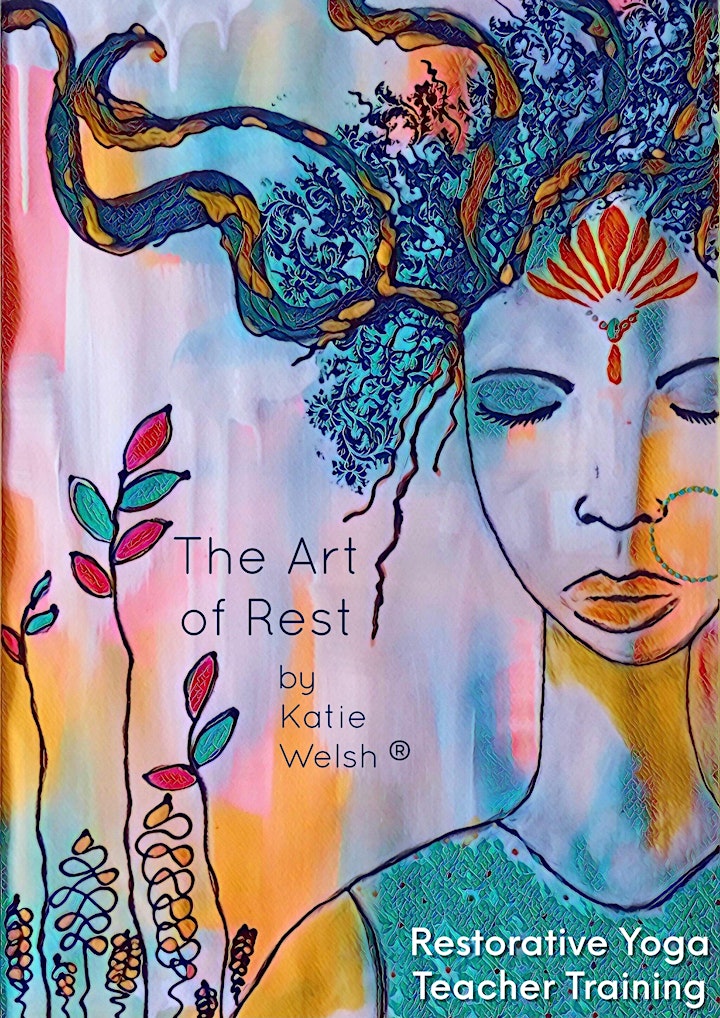 About this program
Are you a yoga teacher who would like to bring some quieter more nourishing offerings to your yoga community? Or are you a sincere seeker – a yoga practitioner looking to take your practice to a deeper and more reflective place?
Join me for The Art of Rest by Katie Welsh® - Restorative Yoga and explore this rejuvenating practice. Restorative yoga is a relaxation and rest practice that replenishes and heals the body through the parasympathetic nervous system.
Burnout is on the rise around the world, and in Australia. Doing more is a feature of modern society. Mental health issues abound. The need for rest has never been greater, and this is being seen by increasing demand for quieter yoga classes.
The Art of Rest by Katie Welsh® - Restorative Yoga will bring you an understanding of restorative yoga from a historical, theoretical and practical perspective, allowing you to be able to serve the need of the community.
This program includes:
• An understanding of the traditional perspective of what yoga is – both the state of yoga and the practice of yoga
• Delving into what restorative yoga is and how it can help you discover the state of yoga. You will also understand the differences between restorative yoga and yin yoga
• Considerations of why people need rest practices in the modern world
• A brief history of the tapestry of yoga, including when more physical practices emerged, including restorative yoga. This will include consideration of the history and philosophy of rest
• An overview of recent research on the benefits of restorative yoga practices
• Looking at restorative yoga from the perspective of our physical, mental, energetic and spiritual bodies
• Learning to teach 25 key restorative yoga āsanas, including the use of yoga props, and understanding variations for most bodies
• A deeper understanding of some of the ancient practices such as sankalpa, prāṇayama, mudras, and the concept of silence that can complement your restorative yoga practices
• The art of holding restful space and creating an experience for your students, and
• An opportunity to be involved in post-training mentoring with Katie Welsh as you shape your offerings.
Format
The Art of Rest by Katie Welsh® - Restorative Yoga will be delivered as a 5 day in person immersion in Canberra, with some pre-work and an assignment following the training. Once completed, you will receive a 50 hour YTT certification.
Investment
Your investment to be part of The Art of Rest by Katie Welsh® - Restorative Yoga is $945. An earlybird rate of $845 is available if you book and pay by 31 August 2022 (code is EARLYBIRD).
Got questions?
Please contact Katie at durgamindfulness@gmail.com and she would be happy to have a chat to see if this is the right training for you!
Yoga Australia and Yoga Alliance approved!
The Art of Rest by Katie Welsh® - Restorative Yoga is approved professional development by both Yoga Australia and Yoga Alliance and can count towards your CPE requirements.
Why train with Katie?
Katie is a long time restorative yoga teacher – it is her passion – what she practices and what she teaches. She is a champion of rest and provides a true sanctuary for her students. She stays true to the traditions of yoga and always teaches with a sprinkling of history and philosophy. Katie is a Level 2 teacher with Yoga Australia and a E-RYT® 200, RYT® 500, YACEP® Teacher with Yoga Alliance, but first and foremost she is a yoga practitioner. A seeker on the spiritual path of yoga - known as a mumukṣu. Always learning. Always evolving. Always experiencing life and making sense of the wisdom. In an increasingly busy world, Katie loves guiding people to find inner peace and clarity through divinely restful yoga practices, mantra, meditation and wisdom from the ancient scriptures. She finds great joy in sharing yogic wisdom and practices to those who feel a connection with her. Restorative yoga is a massive part of her life, but it was also critical to her healing recently through the experience of breast cancer. This is when she knew she wanted to educate more teachers on the magic of restorative yoga. It is so needed in today's world.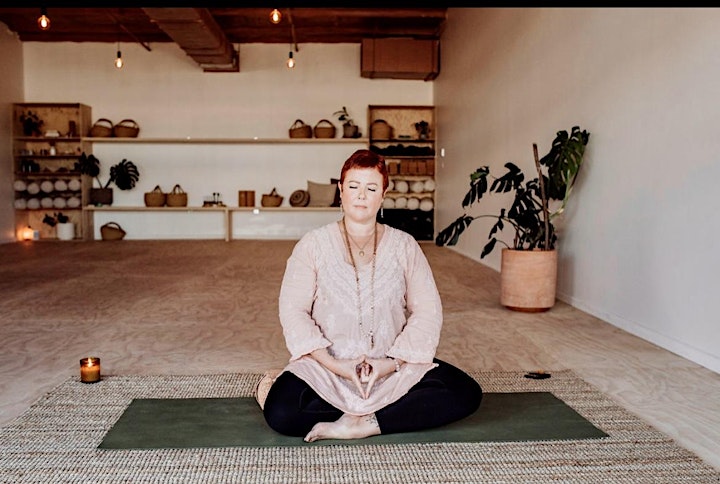 The Nitty Gritty - some things to be aware of before you sign up!
These Conditions govern the provision of the Yoga Teacher Training (the Training) by Katie Welsh and Durga Mindfulness and will form the basis of the contract between us and you if you book into this training. Before taking up your place on the course please ensure that you have read these Conditions carefully. Enrolling in the Training will constitute you agreeing to these Conditions.
- The limited number of Training places are subject to availability and are on a first-come first-served basis with payment in full. Bookings will close on 1 November 2022, as there is some pre-work that needs to be completed. A waitlist will be available if the Training fills.
- Earlybird payment is due in full prior to the earlybird cut-off date of 31 August 2022.
- Trainees are expected to arrive promptly and prepared for the in-person training – any preparation required will be advised beforehand. The Training does involve pre-work including video lectures, restorative yoga practice and reading which is expected to be completed prior to the in-person Training.
- It is your responsibility to attend the Training. We are not responsible for any failure on your part to attend part or all of the Training that you have booked, irrespective of the reason(s).
- Trainees are expected to behave in a respectful way towards each other and the teacher at all times.
- Trainees will be expected to comply with any Covid restrictions if they are in place at the time of the Training.
- Trainees will be provided with manual to support learning during the training. These materials are to be used for learning only, and are subject to copyright and not to be used for commercial purposes. Replacement learning materials will be chargeable at a rate of $80.00.
- Trainees will be required to attend at least 90% of the in-person component of the Training, and also pass the assignment to be eligible for the 50hr accreditation.
- All assignments must be completed/handed in within one month of the completion of the in-person Training, being 13 December 2022, unless a prior agreement has been made. Extensions will only be granted due to the occurrence of unforeseen circumstances beyond the control of the student.
- Trainees will not be provided with food or snacks during the Training but facilities are close-by or you can bring your own.
- Trainees will be responsible for the purchase of books featured on the reading list to support their study. It is also recommended that students have their own yoga props where that is possible.
- Katie Welsh and Durga Mindfulness reserves the right to change Training venues and dates. In the event of any changes, we will use all reasonable endeavours to minimise disruptions to your learning and will inform you in writing by email or by phone.
- Trainees needing to withdraw from the training before 1 October 2022, must do so in writing and provide a reason for the withdrawal. For a refund to be considered supporting evidence may be required. Cancellations after 1 October 2022, also need to be in writing and may incur a charge to cover costs.
- If the Training is cancelled for reasons beyond our control we will let Students know and a refund will be offered, or a place on a rescheduled training. We are not responsible for any travel or related costs that may be incurred as a result of the cancelled Training.
- Five days of training can be intense. Do whatever you need to do to ensure you are physically and mentally comfortable and receptive to learning. There are chairs available in the studio, or use all the props and get comfortable! If you have any special needs, please talk to us before the Training commences and we will do our very best to accommodate you.
- Yoga is a beautiful ancient practice that brings many benefits. It is up to each individual to assess whether they are ready for the program that they have chosen. As always, it is up to you to consult your doctor before beginning any new program involving physical postures, however gentle they may be. The practice of breathwork and yoga postures, even when very gentle, requires you – the practitioner – to gauge the safety of your practice within your personal limitations. Always move within your comfort range - there should be no strain, discomfort or breathlessness in these gentle practices - if you feel any of these, please stop and consult your doctor. Durga Mindfulness assumes no responsibility for injuries suffered while practicing these techniques. Honour your body, honour the practice, take it at your own pace and always breathe deeply.