Sales Have Ended
Ticket sales have ended
Thank You for registering for The Appreciative Leader Master-class in Ballarat 9.00 am - 1.30 pm on 22nd November 2017. I very much look forward to seeing you then. Best regards Ian
Sales Have Ended
Ticket sales have ended
Thank You for registering for The Appreciative Leader Master-class in Ballarat 9.00 am - 1.30 pm on 22nd November 2017. I very much look forward to seeing you then. Best regards Ian
Description
Most people don't know they're remarkable, or they have forgotten, and consequently they don't consistently bring the best version of themselves to their work.
The holy grail of 21st century leadership therefore is inspiring, reminding, and sometimes persuading people that they're remarkable.
Read about why we're all remarkable here and here.
Being a virtuoso communicator and conversationalist is essential.
You will leave this master-class with the know-how to invest a minimum of 2 hours per working day in engaging in and mastering candid and convivial communication and conversation so that more people are being remarkable and doing work that's meaningful to them and highly valuable to other people.
You will also learn how to ensure making the progress of above visible.
We'll be working through the following proven success model: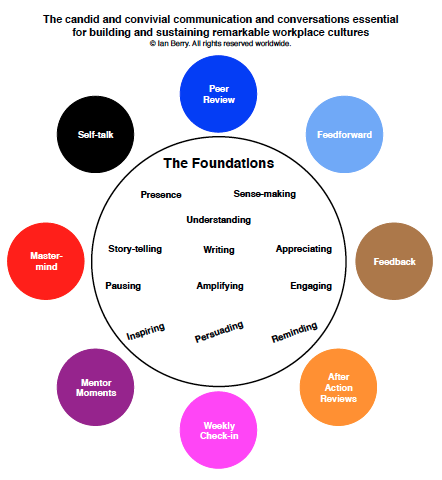 A consequence of acting on your learning will be better business results at less personal cost.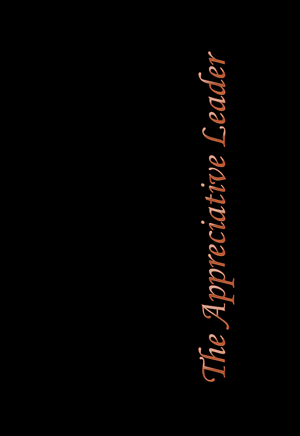 You'll receive your signed, numbered, limited edition copy of The Appreciative Leader handbook on the day, 1 of only 150 available.
What I say in the handbook (and a signature to all my work) is important, yet nowhere near as important as what you hear yourself say to yourself, and then do your own unique work.
In addition to this unique leadership development experience (including morning tea and lunch), you'll have 90 days access to the Appreciative Leader Online Community platform to help you as you execute your plan. There's opportunity to take up individual, team or organisation membership. Find out more at The Appreciative Leader Community.
Places are strictly limited to 12 people to enable everyone to have the opportunity to share.
Should you not be able to make this event please consider a bespoke experience just for you and your team. Here's how this works.
Be remarkable.
Ian
I'd been feeling like I was doing a little bit on a whole lot of disjointed projects – Purpose & Values, Engagement, Learning & Development, and knowing that I need to spend some time on Performance Management and Position Descriptions but it all felt a bit like I was spinning plates – keeping them spinning and not letting them drop and really not progressing them all that much, all that quickly. Spending a day with Ian helped me see a structure and a strategy that really wraps up everything I do with a purpose and reason – it helped me see all these individual tasks in the context of my role. It was a practical, insightful and reflective day very well spent.
Leanne Perryman, People & Culture Manager, Surf Coast Shire
At the start of 2015 it became clear on the road ahead for my business we were facing some serious challenges.
We had just purchased the Budget franchise and were experiencing inconsistent business results, some big rental agency changes, and some poor staff attitudes had crept in.
I had heard Ian speak at a function in 2014 and I had been impressed with the message of his talk that day.
Ian has worked as a mentor to me for the last 14 months. He's also run sessions and worked 1:1 with my staff.
We've made several small shifts in how we conduct our business that have made a significant difference with my key people, how we work, and to our results.
Darren Rix, Franchisee Avis Ballarat & Western Victoria, Budget Ballarat & Bendigo