Sales Have Ended
Registrations are closed
Thank You for registering for The Appreciative Leader Accelerator 3.30 pm AEST 27th June 2016 Best regards Ian
Sales Have Ended
Registrations are closed
Thank You for registering for The Appreciative Leader Accelerator 3.30 pm AEST 27th June 2016 Best regards Ian
Description
Every moment of every day The Appreciative Leader focuses their time and energy on fully appreciating and getting the best out of themselves and other people.
The outcomes are more people leading and being accountable, which means better business results at less personal cost.
The Appreciative Leader Accelerator is a complimentary online hour of candid and convivial conversation about being the best Appreciative Leader you can be. There's no slides and no sell.
Accelerators discuss the proven principles I've been exploring in my Monday Morning Momentum videos and associated handbooks as overviewed below. You can view the videos and read the handbooks via this link.
Soon after your registration I'll ask you what you specifically wish to be discussed and I'll then create an agenda which will be forwarded to all participants the day before we meet online which will help everyone to be ready.
We use Zoom technology for these gatherings.
Places are limited for this event to enable everyone to have the opportunity to share.
Please telephone me on +61 418 807 898 should you wish to explore your participation further.
Be remarkable.
Ian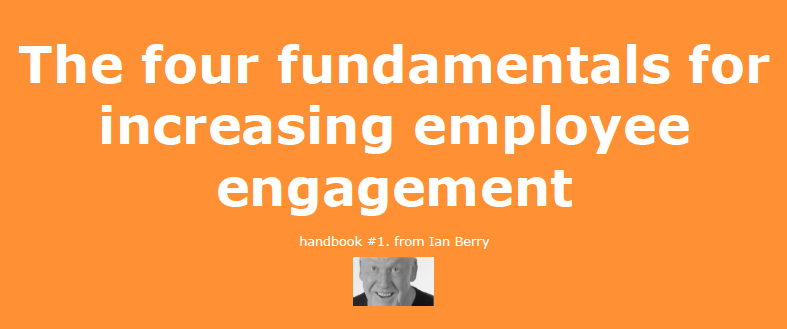 We learn primarily by doing. Coaching and mentoring and formal learning must be in alignment.
Candid and convivial communication and conversations are paramount for success in our personal and business lives.
For your strategy to get executed every employee needs their unique piece of the map.
The purpose of every person's role in your business is to deliver value. Clarity of what this means for everyone precedes them being accountable.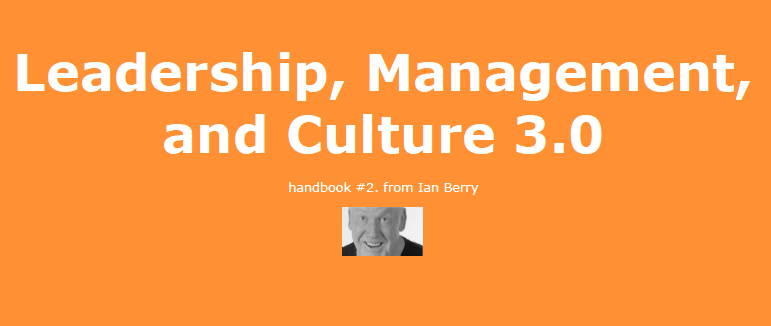 The primary purpose of leadership is to create more leaders.
Fundamental to co-creating cultures of high performance and innovation is understanding "what it means to be human here." The starting place is seeing yourself and every person in your business as the remarkable one-of-a-kind human being that each of us is, and then behaving accordingly.
Stop being a manager and let people get on with management (i.e. processes which include policies, procedures, practices, and systems).
The number one role of leadership is to help people to unleash and enhance their gifts (talents).
Models don't matter. What matters is following proven principles in your own best way.
Meetings must be meaningful to participants.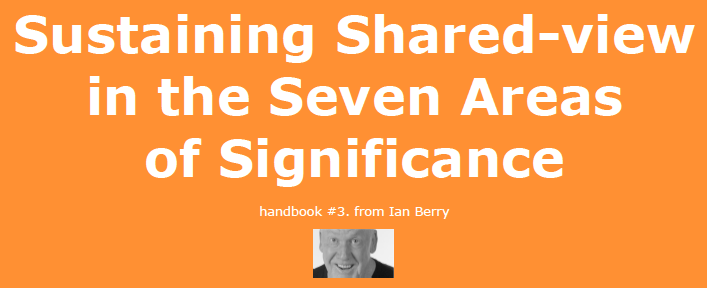 Full appreciation of what is, dramatically increases your likelihood of achieving what can be (possibility).
What we truly believe we can achieve.
Your life only has one purpose, so does your business, and the two are connected in an unbreakable way.
Strategy is the compass that guides your personal and business decisions, and execution is the map.
Clever answers often hinder execution, whereas wise questions accelerate the process.
In the new world of work only the milestones and lead measures that have meaning for people have value. 'What gets measured gets done' is only partly true.
Behaviour determines your culture.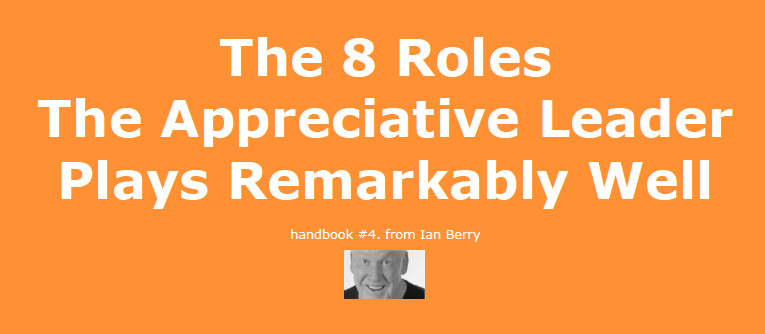 The two roles explored so far
Maverick Thinker - the most successful people understand conventional wisdom isn't always wise, and therefore think differently.
Maestro of gift (talent) enhancement - when you fulfill this role more people will be doing what they love in the service of people who love what they do, and you'll have more time and energy to do the same yourself.
The other six roles are being explored June - August on the dates scheduled here.
I've had the pleasure of working with Ian for close to two years in one-on-one and group settings. Ian's unconventional in his approach (refreshing!) but works to a brilliantly simple yet powerful philosophy that centres around our experiences as human beings (shocking I know!!). He's a purpose and values-driven mentor and team builder who I'd recommend to anyone.
Chris Pike, General Manager – Culture & Community, Surf Coast Shire Council