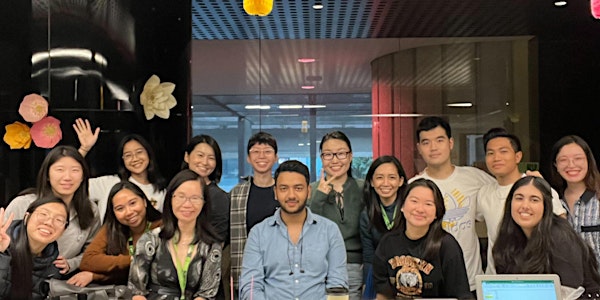 The Amazing Race (International Student Networking Event)
Location
Town Hall House Customer Service Centre
456 Kent Street
#Hall House Level 2
Sydney, NSW 2000
Australia
Looking for a bit of fun, win exciting prizes and make some new friends? Look no further! The amazing race is on the way!
About this event
Organised by the ISLA team from the City of Sydney. The Amazing Race is a free and fun, social event for participants to explore Sydney CBD while making friends along the way. You will have opportunities to engage with new friends, learn more about Sydney's culture and history, but most importantly to have a good time! So if any of these things sounds appealing to you, put your name down, register to join us for the thrilling adventure, and win exciting prizes! Can't wait to see you there!
Registration:
This event is organised by the City of Sydney's International student Leadership and Ambassador Program.
About the ISLA Program:
The Program aims to increase the positive experience of all International Students by training International Students to actively participate in city life and help build the reputation of Sydney as a preferred destination for study. We have 30 leaders and ambassadors who come from 13 countries, 7 educational institutions and over 30 academic disciplines.
For more information on ISLA: https://www.cityofsydney.nsw.gov.au/international-student-ambassadors/2021-2022
RSVP essential.
PRIVACY PROTECTION NOTICE
Purpose of collection: This information is being collected for the purpose of providing a community program and service.
Intended recipients: City of Sydney employees are the intended recipients.
Supply: The supply of this information is voluntary . If you are unwilling to provide this information, the City of Sydney may be unable to provide access to City of Sydney services.
Access/Correction: Please contact Customer Service on 02 9265 9333 or at council@cityofsydney.nsw.gov.au to access or correct your personal information.
Storage: The Social Programs and Services Unit at the City of Sydney, located at 456 Kent Street, Sydney NSW 2000, is collecting this information and the City of Sydney will store it securely.
Other uses: The City of Sydney will use your personal information for the purpose for which it was collected and may use it as is necessary for the exercise of other functions.
For further details on how the City of Sydney manages personal information, please refer to our Privacy Management Plan