Description
Just how will we feed 50 million Australians and a ravenous growing region? Is business filling the innovation void? And is Government prepared to make the brave long-term calls?
Join The Age's National Editor Tory Maguire and our special panel line-up – Jessica Irvine (Senior Economics Writer, The Age ), Ralph Ashton (Director, Australian Futures Project), Tony Bacic (Director of the La Trobe Institute for Agriculture & Food) and Joost Bakker (Environmental activist and restaurateur) – as they examine solutions to short-termism in Australian policy making, specifically related to food security for the future.
Don't miss candid first-hand insights from this panel of experts, as they address one of Australia's biggest challenges and what it means to achieve true food security.
Tickets are open to Age subscribers and general public. AGE SUBSCRIBERS: Tickets are $10 for you and your guests – make sure you visit the Subscriber Hub to get the exclusive price. NON-SUBSCRIBERS: Tickets are $20.


This Age Live event expands on a collaboration between The Age and Australian Futures Project, The Future Fix, designed to tackle short-termism in Australian policy making. From climate change to infrastructure, tax reform and addressing chronic health, we're working out why Australian politics and policy is stuck in neutral and what we can do about it.

Refund Policy: Attendees can receive refunds up to 1 day before your event start date.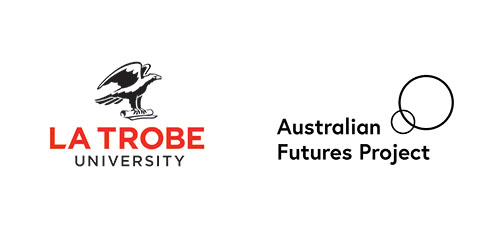 Speaker Profiles
---


Tory Maguire - Host
Tory Maguire is National Editor of The Sydney Morning Herald and The Age. She is responsible for leading federal politics, business and world coverage across the two capital city mastheads. Tory was most recently Editor-in-Chief of HuffPost Australia. Prior to this, Tory held senior editor and journalist roles with News Corp Australia for 15 years focused on news and federal politics, including as a political reporter in the Canberra press gallery, Night Editor of The Daily Telegraph, Editor of the opinion website The Punch, and national roles in online publishing and innovation.
---



Jessica Irvine

- Panelist
Jessica Irvine has been writing about economics for The Age and Herald since 2005, including a two-year stint in the Canberra Press Gallery. She has an honoursdegree in Economics (Social Sciences) from the University of Sydney. Her first book Zombies, bananas and why there are no economists in heaven: The economics of real life is available as an ebook and in hard copy.
---

Ralph Ashton- Panelist
Ralph Ashton founded the Australian Futures Project to end short-termism in Australia by first understanding the root causes and then engaging leaders, experts, and the public to identify and implement systemic solutions. Ralph has a strong track record of conceiving, building, and leading non-partisan initiatives to create systems change. Before founding the Australian Futures Project in 2012, Ralph spent a decade leading international public policy initiatives, working closely on every continent with governments, the United Nations, World Bank, business, academia, and non-profits. From 2004 to 2007 he co-created WWF's Humanitarian-Conservation Partnership that changed how environmental and humanitarian organisations collaborate on large-scale disaster response, and between 2007 and 2011 he enrolled and chaired the Terrestrial Carbon Group that changed the international debate and action on unlocking the 30% of the climate change solution represented by agriculture and forestry. With a background in corporate law and investment banking, Ralph is Adjunct Senior Research Fellow at La Trobe Business School and has also held visiting positions at Columbia University and the Australian National University.
---


Professor Tony Bacic (FAA) - Panelist
Professor Tony Bacic is Director of the La Trobe Institute for Agriculture & Food (LIAF), La Trobe University, and Director of the newly ARC funded Industrial Transformation Research Hub (ITRH) for Medicinal Agriculture also at La Trobe University. Internationally recognized as a leader in plant biotechnology, his research is focused on the structure, function and biosynthesis of plant cell walls and their biotechnological application as well as the application of functional genomics tools in biological systems. From 1996 to 2017, Professor Bacic held a Personal Chair in the School of BioSciences at the University of Melbourne. Leader of the Australian Research Council (ARC) Centre of Excellence in Plant Cell Walls (2011-2017) team at the University of Melbourne, he was also Deputy Director of that Centre, and Director of the Plant Cell Biology Research Centre at the School of BioSciences. Professor Bacic has had numerous leadership roles within the University of Melbourne, the ARC and NCRIS, including Director Bio21 Molecular Sciences & Biotechnology Institute, Chair ARC Biological Sciences and Biotechnology & LIEF (infrastructure) Panels and Chair Biological Sciences and Biotechnology Panel of the ERA(Excellence in Research Australia), Platform Convenor for Metabolomics Australia, an NCRIS-funded platform within Bioplatforms Australia Pty LTD.
He is a current Board Member of the Royal Botanic Gardens Victoria. He is a James Cook University Outstanding Alumnus (2010) and a La Trobe University Distinguished Alumnus (2013).

---


Joost Baker - Panelist
Joost Bakker has been called a visionary, disruptor, environmental activist, The New York Times called him 'the poster boy of zero waste living, and Vogue Living described him as a discipline crossing creative. Over the last 25 years he has highlighted the worlds wasteful ways using multiple platforms from art/installations, floristry, design, architecture to bars and restaurants, opening the world's first zero waste restaurant Silo by joost in 2012. "He's an artist as change maker", says Dan Barber, "Rarely I have met someone so preternaturally talented that he also changes the culture with his work."
---