Location
NOAH'S On the Beach
Cnr Shortland Esplanade & Zaara Street
Newcastle, NSW 2300
Australia
Description
THE ACCIDENTAL COUNSELLOR TRAINING
For Anyone Not Trained As A Counsellor But Often Find Themselves in Counselling Situations By Accident.
As an Accidental Counsellor you are not a qualified Counsellor and you don't do therapy. However, regardless of title or qualification you are an Accidental Counsellor.
Accidental Counsellors are people who find they are placed in a counselling/mentoring role by accident, as a result of requests for help from friends, colleagues, clients or others.
THE ACCIDENTAL COUNSELLOR TRAINING will focus around 3 core themes:
Wellbeing

Connection

Influence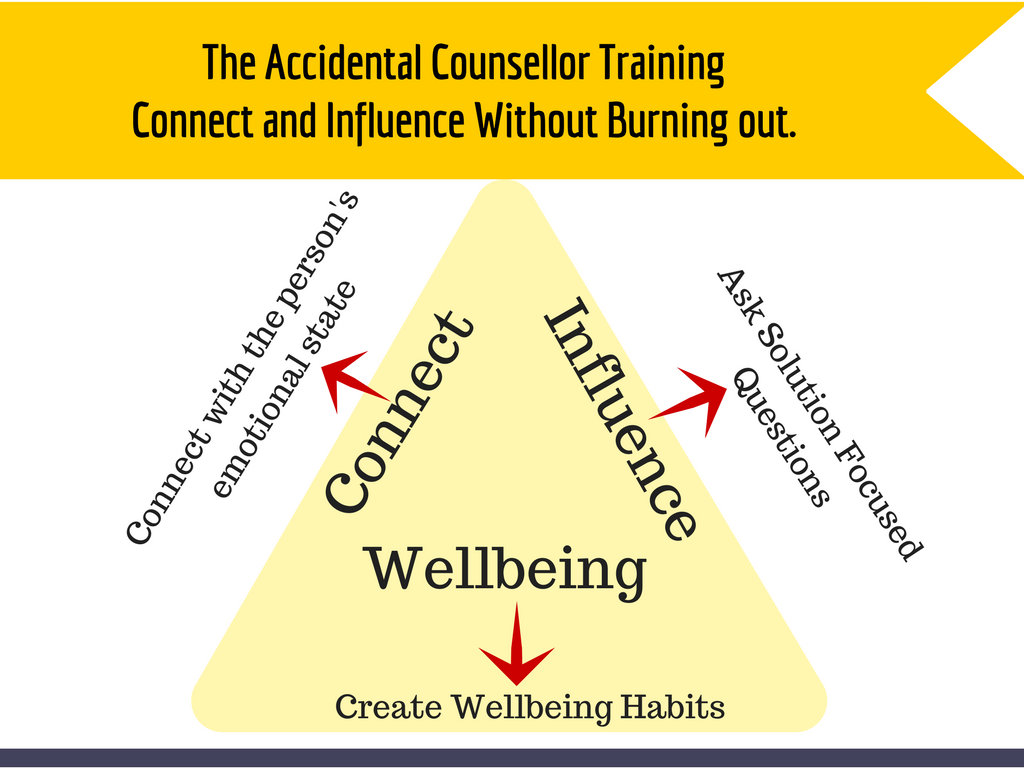 As an Accidental Counsellor a focus on self care is essential because it allows you to connect to the stories of pain and suffering you hear from the people you support.
It's with this deep connection that safety and trust increases and this allows the person to "hold" onto the Solution Focused Communication you will use to help influence them in taking action on their "next best step".
Areas covered in the training include:
- Evidence based Wellbeing strategies from the field of Positive Psychology
- Connection processes including reflective listening and the Perception Process
- How to influence using Solution Focused Communication
- and much more!
The Accidental Counsellor has been conducted all over Australia for 10 years, receiving stellar reviews from all in attendance. Book your spot now to ensure you don't miss out.
What attendees have said about the workshops:
What a fantastic training course! We have had nothing but positive feedback and I think you reached deep into the hearts and minds of many of our volunteers.
Anna Partridge - Wayside Chapel
The one-day workshop I attended and the online videos I watched prior to attending have given me so much comfort and so many strategies, rationales and frameworks that I can use in both my professional life and my personal life.
Ouranita Karadimas - Holroyd High School
Professional Learning Hours

The Accidental Counsellor Training is endorsed by NESA, TQI and the Australian Community Service Workers Association.
Who Should Attend?
Anyone who finds themselves supporting people in emotional distress without formal counselling skills.
We have had thousands of attendees from schools and inceasingly from other sectors including community service workers.
This training is endorsed by BOSTES and TQI and the Australian Community Service Workers Association.
Details
Full one day workshop
Registration from 8.45am, workshop runs from 9.00am – 4.00pm
Morning and Afternoon tea included. Lunch is your own responsiblity.
Refund policy
All registrations for tickets are final. No refunds are available, however tickets may be transferred to another individual if you are unable to attend.