Event Information
Refund policy
Contact the organizer to request a refund.
Eventbrite's fee is nonrefundable.
The A to Z of Feelings by Andrew Fuller - session #2
About this event
Emotions can run high (and low) in and out of lockdown!
Following on from his last very successful webinar on emotions, popular clinical and family psychologist Andrew Fuller will be holding a second seminar. Delving deeply into some of the everyday emotions and feelings that can trip us up or consume us if we are not careful, Andrew will outline what these feelings are really all about and what they are trying to tell you.
With some states across Australia either in lockdown or heading that way, combined with the uncertainty of the financial future, the stress of ill health, managing a business and homeschooling or just plain generalised anxiety about everything, now is a perfect time for emotions to run high!
While you can't control any of the above, at least you can learn how to get a grip on your emotions. Being able to identify what you are feeling, naming it and learning about what it signifies can be extremely beneficial to how you cope with daily life and its fluctuations. Quite frankly, our feelings are all we have right now, and if we don't understand them, we can get stuck, and become mentally and physically unwell.
If you have often wondered why you react a certain way to an event or find yourself feeling overwhelmed by a feeling or just want to get some clarity about what someone else might be feeling then this seminar is for you.
Part of the session will also be a Q & A, so Andrew will answer any questions you might have on the spot, as well as answer questions that can be submitted beforehand, on anything to with feelings and how to handle them.
We will again be offering The A to Z of Feelings at the special discounted price of $27.95 including postage. (a saving of $14.99 )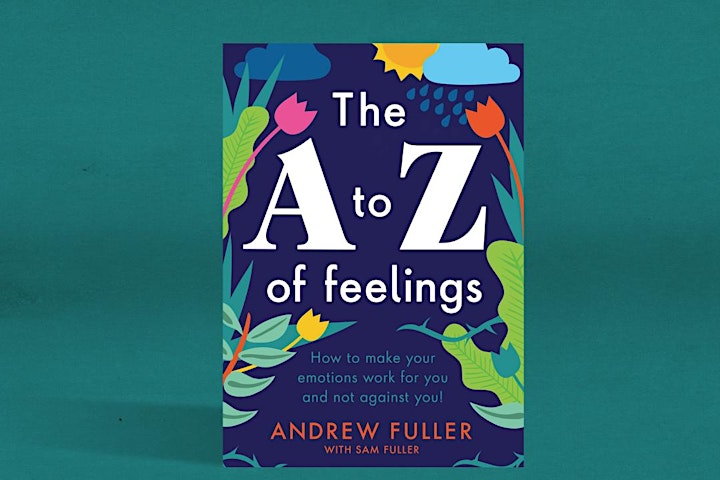 Feelings
How do they work?
What do they really mean?
And how can they save your life?
Join us for a special webinar with Andrew Fuller as he talks about the importance of understanding your feelings and what they really tell us about our bodies and minds. Based on his brand new book, The A to Z of Feelings, Andrew delves into the nitty gritty of what is going on in our brains when we experience emotions, and what they could be signalling about our lives. Hint: it is not always what you think!
This seminar and book are for you if:
you are looking to manage your feelings and make them work for you
work as a teacher
are involved with community or support work
you are a counsellor
are a parent, guardian or carer.
Andrew is a gifted speaker and has been widely praised for his entertaining, informative and insightful seminars. Normally he travels the world presenting to conferences and organisations but Covid has made him stay put in Australia for the first time in years. So we are lucky to have him!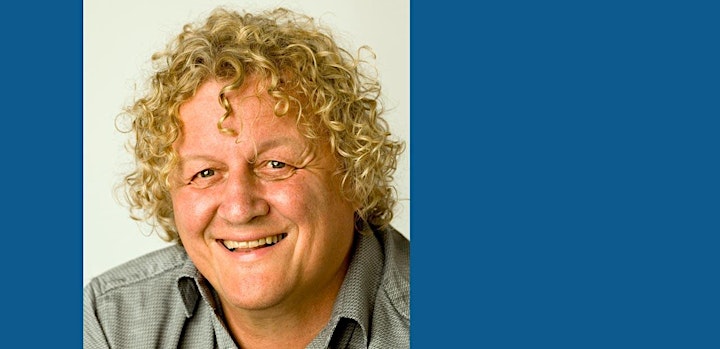 About Andrew Fuller
Andrew's work developed our understanding of resilience. As Andrew describes, resilience is "the happy knack of being able to bungy jump through the pitfalls of life - to rise above adversity and obstacles."
Andrew is an Honorary Fellow at the University of Melbourne and has been a scientific consultant for the ABC. He is an ambassador for Adolescent Success, the Lion's Club Alcohol and Drug Awareness Foundation and Mind Matters. He has also been a principal consultant to the Dept. Education Bully Stoppers initiative and the national drug prevention strategy REDI, and is a regular presenter on Radio National.
Andrew's research on neuro-developmental differentiation takes the research on resilience and positive education back into the classroom where it can make the most difference.
Date and time
Location
Refund policy
Contact the organizer to request a refund.
Eventbrite's fee is nonrefundable.
Organizer of The A to Z of Feelings with Andrew Fuller - by popular demand