Description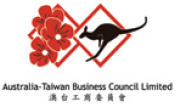 33rd Joint Conference
ATBC and ROCABC
Australia and Taiwan
'GO SMART'
Chairman's Invitation
I am sending you this invitation to join the Australian delegation at the 33rd Joint Conference of the ATBC and its Taiwan counterpart, the ROC-Australia Business Council (ROCABC), 29-31 August 2019, at the W Hotel Brisbane and Queensland Art Gallery & Gallery of Modern Art (QAGOMA), Queensland.
The 33rd Joint Conference – A Premier Event in Australia-Taiwan Relations.
The ATBC is proud to host the 33rd Joint Conference of the two Councils, a significant milestone marking 36 years of achievement for the business communities of the two countries. The Joint Conferences attract outstandingly successful business people, public sector leaders and distinguished scholars from the two countries. If you have business or other interests in Taiwan – or if you are looking for a prosperous and dynamic new market – then the 33rd Joint Conference is a 'must-attend' event for you.
This year, the Joint Conference is designed to assist delegates profit from momentous changes in Taiwan and China and the consequent unprecedented commercial opportunities. I am sure it will be the best event ever hosted by ATBC!
The ATBC is looking forward to working with you at Brisbane to make sure your participation produces excellent results for your company.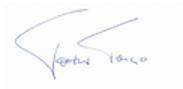 Chairman
30 June 2019
---
33rd Joint Conference
ATBC and ROCABC
29th – 31st August 2019
Queensland Art Gallery & Gallery of Modern Art (QAGOMA)
Brisbane
Queensland, Australia
Australia and Taiwan
'GO SMART'
Taiwan – a modern, high tech economy and one of Australia's largest trading partners
Last year, Taiwan, with a population of just over 23 million, was Australia's seventh largest export market.
Like Australia, Taiwan is an island country of high civility, a parliamentary democracy with a strong legal system and an independent judiciary.
An advanced economy, the island's strengths in ICT and other high-tech industries are well known. Its business people have decades of experience in international trade and investment. The rule of law prevails and intellectual property is protected.
One of the largest investors in China, Taiwan is an attractive gateway to the mainland. Taiwan is a compelling choice for Australian business.
---
The 33rd Joint Conference
The theme of the 33rd Joint Conference is:
Australia and Taiwan
'GO SMART'
The Conference theme reflects the sophistication and robustness of the two economies and the complementarities of their industries. It also suggests that business people in Australia and Taiwan may be under-rating the opportunities in each other's markets.
The Taiwan delegation at the 33rd Conference will be led by Mr Wei-Fuu Yang, Chairman, ROCABC and Chairman, Taiwan Power Corporation (Taipower). Chairman Yang is well known to many Australian business leaders, especially those in the energy sector.
The ROCABC delegation will comprise up to fifty of Taiwan's leading business people.
The Conference is an outstanding opportunity for delegates and sponsors to meet some of Taiwan's most successful and influential business leaders and, more importantly, to discover new business opportunities.
The 33rd Joint Conference is supported by the Queensland Government, Austrade [ATBC National Partner], Australian Office Taipei, Taipei Economic and Culture Office in Australia, New Hope Group, Teco Australia Pty Ltd, MOS Burger Australia Pty Ltd, China Airlines, Eva Air and Bank of Taiwan, Sydney Branch and many other organisations.
Total attendance at the Conference is estimated at up to 200 persons.
A draft conference program is attached for your information and consideration.
Find more information in the conference program
For the presentations of the Joint Conference
For 33rd Joint Conference of ATBC and ROCABC photos, please click here.
---
How to Register:
Full registration: Welcome Dinner (Thursday), conference, luncheon and evening Farewell Dinner (Friday), Lone Pine Koala Sanctuary Visit (Saturday).

Members: Free of Charge

[one attendee only]

Non-Members: A$550/person (GST inclusive)
For ATCCQ Members [and Extra Person for ATBC Members]: A$275/person (GST inclusive)

The Full Conference fee is $550.00 (GST & All activities inclusive) for non-members. Members Free of charge (FOC) for one attendee only [extra person for $275]. Delegates introduced by Conference Sponsors may be eligible for concessional registration fees. We will invoice you once we receive your registration form.
Cancellation: For this event the last date for fully refundable cancellations is 22nd August 2019, Cancellations must be in WRITING. For cancellations before the cancellation date, an administration fee of $100 will be deducted from refunds. Most registrations are transferrable; details of the transferee must be supplied to the ATBC secretariat, by Thursday 22nd August 2019.
ACTIVITIES
Welcome dinner, Thursday 29th August 2019
Conference, Friday 30th August
Conference lunch, Friday 30th August
Farewell dinner, Friday 30th August
Lone Pine Koala Sanctuary Visit, Saturday 31st August [For Taiwan Delegation only]
ACCOMMODATION
The ATBC can book delegates at the W Hotel Brisbane at special Conference rates:
Single daily -- A$260 (include one breakfast & GST)
Double daily A$280 (incl two breakfast & GST)
If you would like us to book your accommodation, please fill in the attached "The Accommodation Registration Form" and send it with your Conference "Registration" to the ATBC Secretariat, chingmei@atbc.asn.au by NO later than Thursday 22nd August 2019
-----> Accommodation Registration Form <-----
To attend the Conference, please complete everything
NO LATER THAN COB Thursday 22nd August 2019.
Registration enquiries, please contact ATBC CEO:
Ching-Mei Tuan, +61 429 813 497,
chingmei@atbc.asn.au
Organiser of The 33rd Joint Conference of ATBC and ROCABC