Description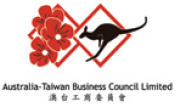 "Islands of Opportunities: Prospects for Expanding Trade and Investment between Taiwan and Australia"
OVERVIEW
The 32nd Joint Conference is hosted by the ROCABC. The Chairman of the ROCABC is Mr Wei-Fuu Yang, appointed Chairman of the Taiwan Power late October 2017.
There is a welcome business dinner on the evening of 30th August at Silks Palace restaurant at the National Palace Museum, hosted by the ROCABC and attended by Taiwan's business and public sector leaders with interests in Australia-Taiwan relations.
On the evening of 31st August, the ATBC and the Australian Office Taipei will host a farewell dinner for delegates and other dignitaries.
The Conference Plenary Session takes place on the morning of 31st August. Senior government leaders from Taiwan and Australia will formally open the Conference. Keynote and business speakers include prominent people who play a leading role in Australia-Taiwan commerce.
The Conference includes a forum on Taiwan's current economic strategies and policies – the "New Southbound Policy" – and what how business can profit from them.
As well, there will separate industry focus groups:
1) Taiwan's interest in green energy;
2) Digital economy;
3) Finance;
4) Case studies of business cooperation between Australia and Taiwan
Taiwan delegates will include leaders from all these sectors.
ATBC can help those new to Taiwan arrange business calls before or after the formal Conference program.
A draft conference program is attached for your information and consideration.
Find more information in the conference program [Draft]

For the presentations of the Joint Conference
For 32nd Joint Conference of ATBC and ROCABC photos, please click here.
How to Register:
Full registration: Welcome Dinner (Thursday), conference, luncheon and evening Farewell Dinner (Friday).
In recognition for the strong support members and friends have extended to the ATBC this year, we are waiving the usual Conference registration fee for financial members and Austrade/DFAT colleagues and speakers.

Non-Financial Members: A$264/person (GST inclusive)
For ANZCham in Taiwan Members: NT$5,000/person /No GST (Payment at Conference

)

*System does not allow to accept NT Dollars
ACTIVITIES
Welcome dinner, Thursday 30th August 2018
Conference, Friday 31st August
Conference lunch, Friday 31st August
Farewell dinner, Friday 31st August
ACCOMMODATION
Please book directly with Shangri-La Far Eastern Plaza Hotel as per attached "Room Reservation Form" by NO later than Friday 10th August 2018 at the special Conference rates listed below; note: a limited number of rooms are available at these Conference rates, so book early! Room Reservation Form
Room Type
Single/room/night
(NT$)
Twin/room/night
(NT$)
Deluxe Room(40 SqM)
6,300
6,900
*Room rates offered are for Single/double occupancy, including 10% service charge and 5% gov tax
**Inclusive of 1 or 2 daily International Buffet Breakfasts per room per night
To attend the Conference, please complete everything
NO LATER THAN COB Wednesday 22th August 2018.
Registration enquiries, please contact ATBC CEO:
Ching-Mei Tuan, +61 429 813 497,
chingmei@atbc.asn.au