The 2020 WASZA Annual Gala Dinner Second Board of Committees
西澳大利亚深圳联谊会暨总商会第二届理事会就职典礼 The 2020 Western Australia Shenzhen Association Inc. Annual Gala Dinner & Inauguration Ceremony
About this Event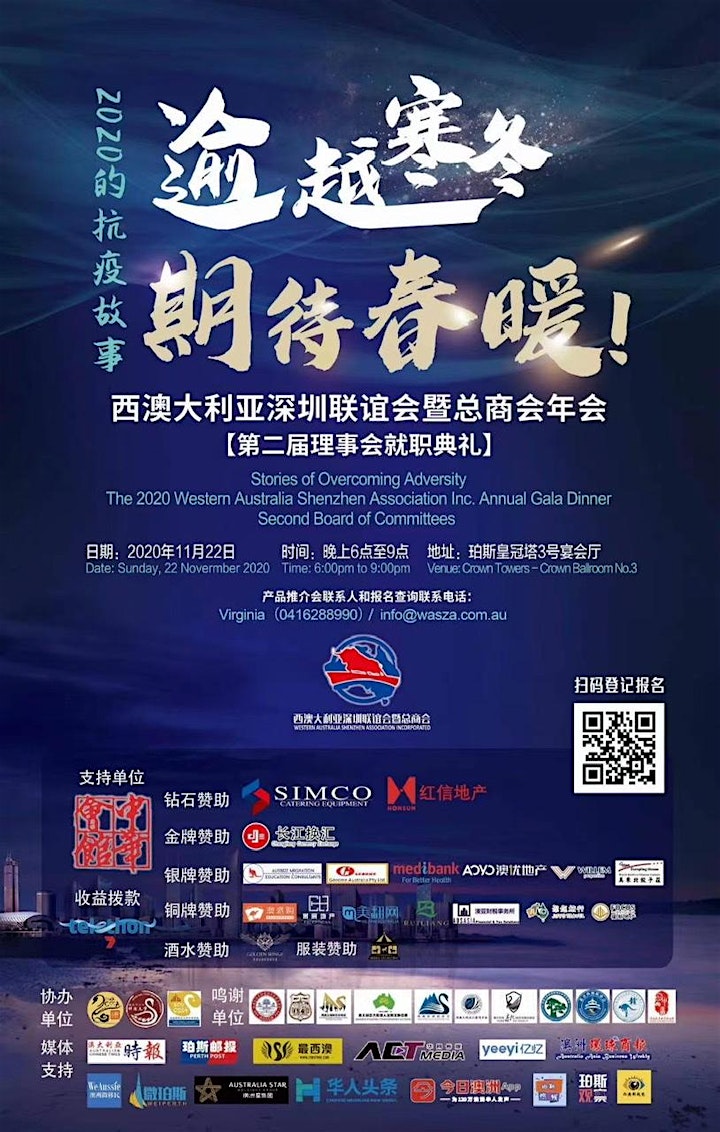 We cordially invite you to "Stories of Overcoming Adversity - The 2020 Western Australia Shenzhen Association Inc. Annual Gala Dinner & Inauguration Ceremony of the Second Board of Committees", proudly supported by Chung Wah Association, hosted by WASZA.
Program List / 流程摘要如下:
6:00 to 7:00 – 餐前酒会 Pre-Dinner Drinks / Canapé / Business Exhibition
7:00 to 9:00 – 晚宴 / Gala Dinner
7:00-7:30 - 2020年西澳华人抗疫故事回顾,纪念与新冠疫情进行精彩搏斗的一年
Stories of Overcoming Adversity - A special video dedicated to the splendid fight against Covid-19 in WA and from the WA Chinese community from all walks of life.
7:30-8:00 - 专题演讲展示2021年西澳大利亚企业的新机会
Speeches from WA State Government & the Opposition on WA's economy post 2020. We will hear from various major industries, such as Hospitality, Banking, Property Market etc. their stories in 2020, and their prospectus hope in 2021 and forwards.
8:00-8:30 - 庆祝西澳大利亚深圳联谊会会暨总商会成立三周年,以及开启第二届理事会就职典礼
Celebrating WASZA's Three year anniversary and the Inauguation Ceremony of WASZA's second board executive committees (2020-2023).
8:30-9:00 - Telethon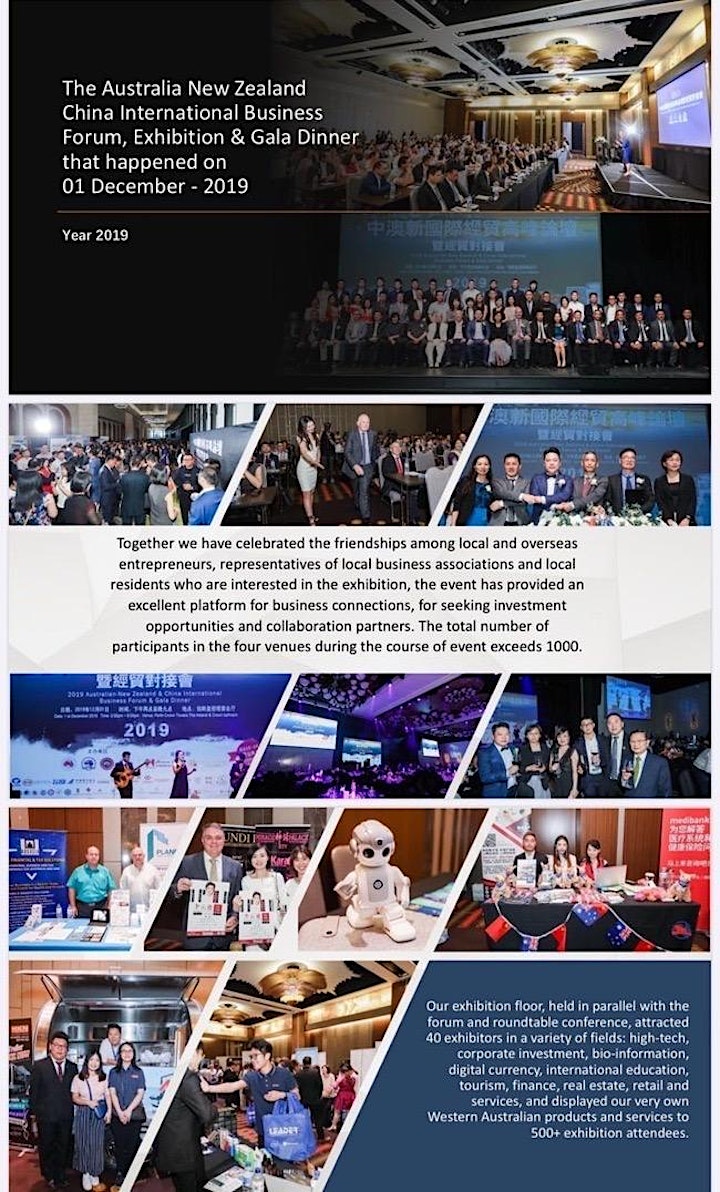 Since it's founding on 31st July 2017, WASZA have been exceptionally honoured to provide a platform for WA Chinese community members to connect with each other and with other local communities in social events, networking functions, and major business forums. WTV covering on our 2019 Exhibition / Forum / Gala: https://www.facebook.com/wtvperth/videos/2373194312931223/