Description


---
October 27th, 28th, 29th 2017
Proudly hosted by the University of South Australia- School of Education

---
Conference Theme and Call for Papers:
Who's in? Who's out? Who decides? What are we going to do about it?

What kind of world do we want to live in? What is the role of education in making or preventing us achieve that vision for our children? The Inclusive Education Summit invites us to come together to think about
education in a momentous time in global history where the world has fractured, people are displaced and we search for new research, education and political leadership to restore social cohesion and rebuild school systems that are an apprenticeship in democracy.

The Inclusive Education Summit invites researchers, education leaders and workers, advocacy
organisations, people experiencing exclusion to present their research or inclusive education projects on the following sub-themes:Educational Exclusion; Indigenous Education; Disability and Education; Refugee Education; Education for Children Living in Remote and Rural Areas; Poverty and Education; Children Living in Areas of War and Conflict; Religious and Ethnic Exclusion / Inclusion; LGBTG Education; Education Policy-Making and Reform.

The Inclusive Education Summit 2017 Booklet Now Available!
27th, 28th and 29th October 2017
University of South Australia, Adelaide
City West Campus, Bradley Forum (Click for Campus Map)


---
Key Note Presenters:

---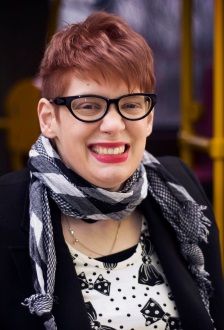 Hon. Kelly Vincent MLC, Dignity Party representative in South Australian Parliament. She was elected to the Legislative Council in 2010 in an event that made history. She is the youngest woman ever elected to an Australian parliament and the first Australian to be elected on the platform of disability rights. Kelly is passionate about the rights and needs of people with disabilities, and is also a keen human rights advocate. Around her political career she likes to pursue some of her other interests which include theatre and an endless crusade to fix grammar mistakes.

---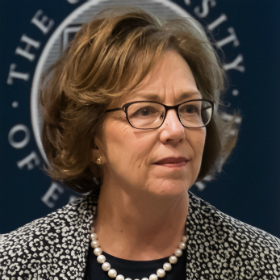 Professor Lani Florian is Bell Chair of Education at the University of Edinburgh. Her influential research in the field of inclusive education have led to numerous invitations to speak at conferences and seminars and provide technical assistance on inclusive education projects in many countries and international agencies including UNICEF, OECD, Open Society Foundations, and the Council of Europe. She is currently visiting adjunct professor at Teachers College Columbia University, New York. She is editor of the Sage Handbook of Special Education, now in its second edition, and co-author of Achievement and Inclusion in Schools, also in its second edition.

---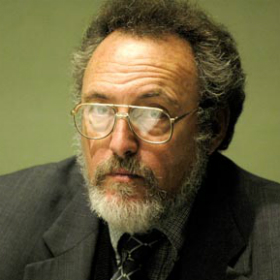 Professor Michael W. Apple is the John Bascom Professor of Curriculum and Instruction and Educational Policy Studies at the University of Wisconsin, Madison. He also holds Distinguished Professor appointments at the University of Manchester in England and Northeast Normal University in China. A former elementary and secondary school teacher and past-president of a teachers union, he has worked with educational systems, governments, universities, unions, and activist and dissident groups throughout the world to democratize educational research, policy, and practice.

Professor Apple has written extensively on the politics of educational reform, on the relationship between culture and power, and on education for social justice. Among his many books are: Ideology and Curriculum; Education and Power; Teachers and Texts; Official Knowledge; Democratic Schools; Cultural Politics and Education; Power, Meaning, and Identity; The State and the Politics of Knowledge; Educating the "Right" Way: Markets, Standards, God, and Inequality; and The Subaltern Speak: Curriculum, Power, and Educational Struggles. Among his recent books are: The Routledge International Handbook of Critical Education; The Routledge International Handbook of Sociology of Education; Global Crises, Social Justice, and Education; and most recently Knowledge, Power, and Education; and Can Education Change Society? His books and articles have won numerous awards and have been translated into many languages.


---
Welcome to Adelaide, South Australia
---
Adelaide 'The Festival City' or 'City of Churches', is beautiful City north of the Fleurieu Peninsula surrounded by the Gulf of St Vincent and the intriguing terrain of the Mount Lofty Ranges.

Adelaide has a prestigious reputation for having some of Australia's best wine, commonly referred to as the 'Great wine capital' encircled with historic building and churches, opulent parklands/gardens and renowned for having some of Australia's greatest beaches.
Find out more here!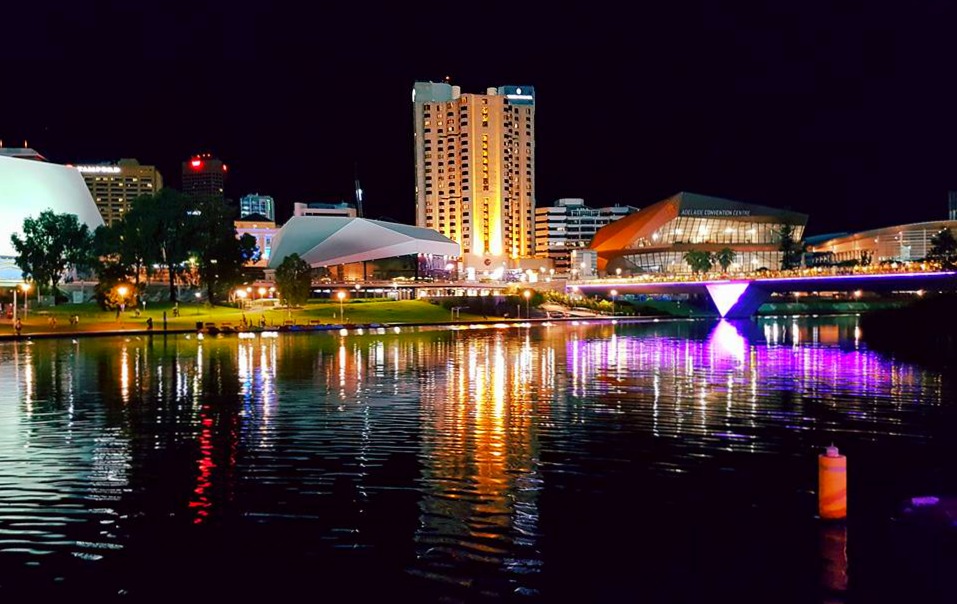 *River Torrens, Adelaide

---
Accommodation Options

---
Located within the heart of Adelaide these accommodation options are within close proximity to the TIES 2017 event, please enter promo code TIES2017 entitling delegates to receive 15% off our Best Available Rates on-line at our CBD properties, Rates are active for 25th October – 3rd November 2017 (3 days pre/post conference dates): Oaks Embassy & Oaks Horizons (North Terrace) and iStay Precinct (Morphett Street) all rooms are subject to availability, no room blocks held. Valid until 30 days prior to the conference.

Oaks Embassy 96 North Terrace, Adelaide SA 5000
Oaks Horizons 104 North Terrace, Adelaide SA 5000
iStay Precinct 185 Morphett St, Adelaide SA 5000
---
Conference Dinner

---
Held at the 'Café 129' Strathmore Hotel, 129 North Terrace, Adelaide South Australia, 5000, 6:00pm.

Enjoy a three course menu including a individual plated entree, main and dessert. Please note this price includes limited drinks.

3 Minute walk from the Oaks Hotel on North Terrace
5 minute walk to Adelaide Oval
5 minute walk to Festival Centre
Across the road from Sky City Casino and Convention Centre
Adelaide Railway Station and Tram stop out front.
Our Cafe 129 is a more relaxed but still high quality food offering on our ground floor.
Easily accessible/Wheel chair accessible and just off of North Terrace. Sit and enjoy as you watch the World go by enjoying your dinner. Please email TIES2017@unisa.edu.au for specific food allergies.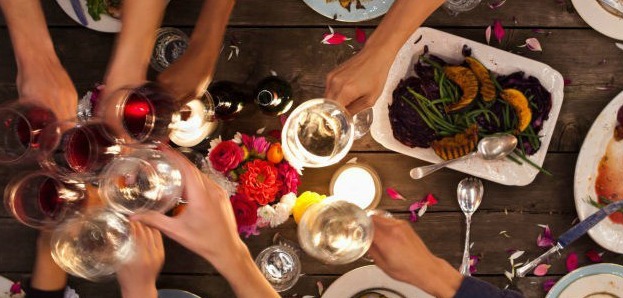 ---

Proudly sponsored by Routledge is the world's leading academic publisher in the Humanities and Social Sciences. We publish thousands of books and journals each year, serving scholars, instructors, and professional communities worldwide. https://www.routledge.com/