Description
THAT STARTUP SHOW REBOOTING 12 JULY!
That Startup Show, Australia's no. 1 online startup TV show, is returning with a brand new "reboot"! Get excited Australia!
After achieving over a million downloads in our first season, we are back by popular demand and we will be filming 10 episodes LIVE over the next 10 weeks, starting with our LAUNCH on the 12th July with the topic: Startup Myths & Legends in our exciting new home, The Goods Shed, located in the Docklands in Melbourne!
SEASON PASS
For all the die-hard TSUS fans (new and old) we are offering a Season Pass which will provide you with exclusive benefits as well as all-series access to every episode including the opening night (12th July), and the final episode and WRAP PARTY. You will also receive TSUS membership, a TSUS mug, VIP seating and access to exclusive events such as Pitch Club for TSUS Members only.
Here's a snapshot of each episode in advance!
Episode 1: Startups: Myths & Legends
Date: 12th July from 6.30pm
What makes someone choose the uncertainty of a startup over the security of a normal job? Global rising startup stars tell us why they built brilliant business empires instead of following the conventional wisdom of 9-to-5 careers. We pull back the curtain on common startup myths, and hard realities that founders face in a new era of rapidly developing technology. What kind of businesses do we need to be creating in the future? Guests include award winning tech journalist Kara Swisher and CEO of 99Designs Patrick Llewellyn.
Episode 2: SpaceTech: there's no fiction in this science.
Date: 19th July from 6.30pm
Space…not the final frontier anymore. Entrepreneurs are now driving exploration and innovation in a field previously dominated by government. Space tourism, robotics, and nano-satellites are growing area of space investment. Space is a great way to inspire young minds into STEM fields, but will we see human space flight, the stuff of science fiction, in our lifetime? Guests include rocket scientist, Co-Founder and CEO of Fleet Space Technologies, Flavia Tata Nardini and Former NASA Astronaut and Director of Nova Systems, Pamela A. Melroy.
Episode 3: Startup funding explained: not all money is equal
Date: 26th July from 6.30pm
Getting your startup funded is not the end of the story. It's the beginning of a new chapter. Whether it's angel investment, seed, series A,B or and now the burgeoning world of ICOs: the not all money is equal. In fact, it creates a whole new set of challenges. We also look at key concepts around creating "value" in a company once it's had a injection of funds. Guests include Partner of Golden Seeds LLC and Golden Seeds Fund 2 Jo Ann Corkran and CEO & Founder of Horizon State, Jamie Skella.
Episode 4: Bodytech - turning brilliant bio ideas to booming business
Date: 2nd August from 6.30pm
This episode examines the ins-and-outs of building a business from a brilliant invention in the world of "Bodytech". Inventors and entrepreneurs are now teaming up to create technology is that will change our relationship with our own bodies. The world is poised for drastic changes in the fields of biotech, health tech, and med tech, but the pathway to commercialisation has not always been easy. Epic failures, such as Theranos, have made investors gun shy in recent times – how can confidence be restored? We also consider the Ethical implications that arise from technology like CRISPR - an open source gene modification platform.
Episode 5: Co-founders, Culture Shocks and Robots
Date: 9th August from 6.30pm
Choosing your co-founder should be like picking a partner for marriage. You need to have the same values, clear communication, and a shared direction. Otherwise you may not have a fairy tale ending. Can you meet your one true startup love at a bar, on an app or at a hackthon? Should you? Once you're "all in" what happens with your first hire? How do you navigate culture shock 101. Whether you're a CFO, CIO, CXO, CCO, COO, CSO, or CHO you need to know how to mash your company culture together to make the perfect mix for the long haul or alternatively cut your losses quickly if the fit isn't right. And what about working with Robots - what does that company culture look like?
Episode 6: Turnout & Burnout: When teams implode and swans stop swimming
Date: 16th August from 6.30pm
Creative solutions are born from conflict. But is there such a thing as too much conflict? Yes, yes there is. Whether internal or external, struggle has limited value past a certain point. Why does some tension lead to successful pivots and others to epic disasters? This episode looks at how we can EI proof a team. We also examine startup practice of "swanning" and the huge mental cost of the entrepreneur's journey. Is there a point of diminishing return on investment when you're too tired to enjoy the success of your startup? We explore what happens when "quit" become four-letter word that you dare not say in polite startup company.
Episode 7: Civic Tech - Disrupting Democracy & Fake News and Truth Telling
Date: 23rd August from 6.30pm
How can technology disrupt our political system in a useful way? We've seen a lot of political turmoil lately, some people blame technology others praise it as a liberating force. Can technology bring politicians, and the people they represent, together in a way in which they can truly collaborate? Technology can wield influence over government but government can also influence technology; namely by controlling Net Neutrality. We look into the interesting world where technology and human rights intersect.
Episode 8: Ghost Tech and IoT (on Mars)
Date: 30th August from 6.30pm
How is invisible technology going to change our relationship to the physical world? We look into what is called "The Fourth Interface," integration in the form of IoT, AR/VR, and holograms into our everyday lives. We also peer into the fascinating world of "ghost tech" where AI, chatbots and cyber security experts work undercover without your knowledge. Who's behind the curtain and what do we need to know about those who develops this technology? Will AI advertisers, robot storytellers like IBM's Watson and VR gamers survive or thrive? What soundtrack will we be listening to on the trip to Mars?
Episode 9: Goodie Tech: Can you make a difference and make profit?
Date: 6th September from 6.30pm
Consumer trends show a growing movement towards conscientious buying. Companies that weave a social mission into their operations are becoming the norm. But what's the deal with these "business do-gooders" - does the model work? Is a for-profit business a viable solution to world population growth, environmental challenges, and food scarcity? Are we entering a world of conscious capitalism where consumers demand better from their companies or can making boatloads of money be the end goal with no thought of social impact?
Episode 10: LIVE Final / Wrap Party
Date: 13th September from 6.30pm
The final episode of the season features our 9 Episode finalists live pitching in front of a panel of Investors and entrepreneurs who can mentor the winner to the next level (and who knows perhaps with an investment offer made). Episode Disclaimer: There's a twist!
We know, it's an impressive line up! But wait, there's more!
We have not one, but TWO hosts this year! Introducing tech editor of Gizmodo, and TV Host, Rae Johnston and award winning author and media personality Benjamin Law who will be grilling our guests, dropping some bombs and ultimately shining a light on the best of Australia's startup talent!
So join our LIVE TV audience and see the TSUS team in action where we will be bringing together the cream of the crop in the tech, business and entrepreneurial worlds, connecting founders to investors, entrepreneur to entrepreneur and shining a light on the INCREDIBLE movement happening in the Australian tech community! Get on it!
We are proudly supported by: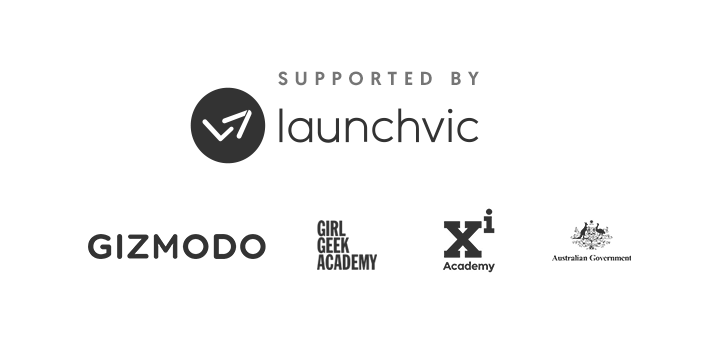 *Filming Disclaimer on Ticket
This event will be filmed, and by accepting this ticket you consent to being filmed as an audience member and that we may release your image/voice as part of That Startup Show to the public in any media or format. We acknowledge and pay our respects to the Woiwurrung, Boonwurrung, Taungurong, Dja Dja Wurrung and the Wathaurung groups who form the Kulin Nation. We acknowledge and respect the Elders past, present and emerging, for they hold the memories, the stories, traditions, the culture and hopes of Aboriginal and Torres Strait Islander peoples across the nation. We acknowledge and respect their continuing culture and the contribution they make to the life of this city and this region. They remain our creative spirits that inform all our stories today.