Description
That Startup Show

, Australia's no. 1 online startup TV show

is returning with a brand new "reboot"! Get excited Australia!
EPISODE 2: SPACE TECH: THERE'S NO FICTION IN THIS SCIENCE
After achieving over a million downloads in our first season, we are back by popular demand and will be filming 10 episodes LIVE over the next 10 weeks, in our exciting new home, The Goods Shed, located in the Docklands in Melbourne!
Episode 2, we will look at space…it's not the final frontier anymore. Entrepreneurs are now driving exploration and innovation in a field previously dominated by government. Space tourism, robotics, and nano-satellites are growing areas of space investment and we are learning that space is a great way to inspire young minds into STEM fields - but will we see human space flight, the stuff of science fiction, in our lifetime?
To ponder and comment on such questions, we have invited (and they have accepted!) rocket scientist, Co-Founder and CEO of Fleet Space Technologies, Flavia Tata Nardini and Former NASA Astronaut and Director of Nova Systems, Pamela A. Melroy. We will also be discussing what opportunities for global collaboration this will bring along with the establishment of Australia's first space agency, Space Tech.
Our delightful hosts, tech editor of Gizmodo, and TV Host, Rae Johnston and award winning author and media personality Benjamin Law, as always, will be grilling our guests, dropping some bombs and ultimately shining a light on the best of Australia's startup talent!
So join our LIVE TV audience and see the TSUS team in action where we will be bringing together the cream of the crop in the tech, business and entrepreneurial worlds, connecting founders to investors, entrepreneur to entrepreneur and shining a light on the INCREDIBLE movement happening in the Australian tech community! Get on it!
Doors open at 6.30pm with welcome drink on arrival with the show kicking off at 7.00pm. Seating is limited so get in quickly to avoid standing all night!
DOES YOUR MUM WANT TO SEE YOU ON TV?
We will also be showcasing some local rising stars from the startup community as guest hosts and correspondents from the ground. APPLY HERE to make her dream a reality!
SEASON PASS AVAILABLE
Buy a season pass and receive an invitation to opening night (12th July - SOLD OUT), access to all 10 episodes in 2018, guaranteed entry to final episode and WRAP PARTY, a TSUS mug, VIP seating and access to exclusive events for TSUS Members only. BUY HERE.
ARE YOU A FOUNDER? DO YOU WANT TO PITCH YOUR STARTUP?
If you're a Founder and want to apply to pitch your startup to appear on the show, we want to hear from you! Startups need to submit a 30-second "Founder Pitch" video and be available for a half day workshop. Apply to pitch on the show HERE.
We are proudly supported by: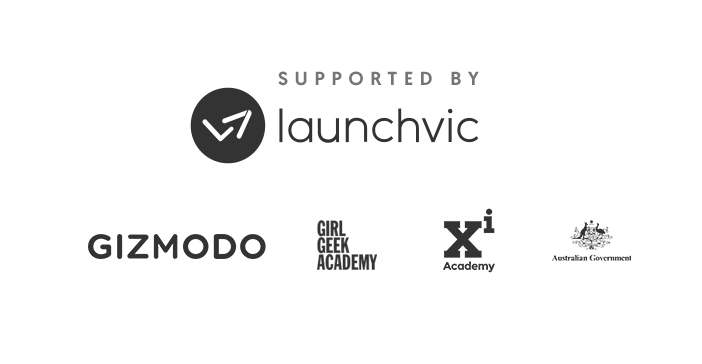 *Filming Disclaimer on Ticket
This event will be filmed, and by accepting this ticket you consent to being filmed as an audience member and that we may release your image/voice as part of That Startup Show to the public in any media or format. We acknowledge and pay our respects to the Woiwurrung, Boonwurrung, Taungurong, Dja Dja Wurrung and the Wathaurung groups who form the Kulin Nation. We acknowledge and respect the Elders past, present and emerging, for they hold the memories, the stories, traditions, the culture and hopes of Aboriginal and Torres Strait Islander peoples across the nation. We acknowledge and respect their continuing culture and the contribution they make to the life of this city and this region. They remain our creative spirits that inform all our stories today.