Description
That Startup Show

, Australia's no. 1 online startup TV show

is returning with a brand new "reboot"! Get excited Australia!
EPISODE 7: CIVIC TECH - DISRUPTING DEMOCRACY & FAKE NEWS AND TRUTH TELLING
How can technology disrupt our political system in a useful way? We've seen a lot of political turmoil lately, some people blame technology while others praise it as a liberating force. Can technology bring politicians, and the people they represent, together in a way in which they can truly collaborate?
Technology can wield influence over government but government can also influence technology; namely by controlling Net Neutrality. We look into the interesting world where technology and human rights intersect.

Special Guests:

Damien Cave, NY Times Bureau Chief, Australia @damiencave
Damien Cave is the bureau chief in Sydney, Australia. His previous foreign reporting includes postings in Mexico City, covering Mexico, Central America and the Caribbean, and in The Times's Baghdad bureau from 2006 to 2007. Mr. Cave also served as chief of The Times's Miami bureau. Since joining The Times in 2004, he has covered a range of topics, including military recruiting, New York City government and New Jersey politics. Before coming to The Times, he was a staff writer and editor at Rolling Stone and Salon.com. Mr. Cave was among the group of finalists for the 2008 Pulitzer Prize for international reporting. In addition, Mr. Cave was the leader of a small group of reporters that won the 2008 Overseas Press Club award for best international coverage on the Web. A graduate of Columbia's Graduate School of Journalism and Boston College, Mr. Cave grew up in Worcester, Mass.
Natalie Ahmat -- Presenter, producer and journalist at NITV @nat_ahmat
Natalie Ahmat is the Presenter of National Indigenous Television (NITV) News, Australia's only Indigenous television news bulletin as shown on SBS Television. Natalie is the winner of a host of awards including: Journalist of the Year for the Multicultural and Indigenous Media Awards 2015; the Lane Cove Citizenship Award for Leadership in 2013, the Deadly Awards Community Broadcaster of the Year in 2012 and a commendation for excellence in journalism at the World Indigenous Television Broadcasters Network in Norway the same year. Natalie is descended from the Mudburra people in the Northern Territory on her grandmother's side, and her grandfather was born on the Torres Strait Islands.
So join our LIVE TV audience and see the TSUS team in action where we will be bringing together the cream of the crop in the tech, business and entrepreneurial worlds, connecting founders to investors, entrepreneur to entrepreneur and shining a light on the INCREDIBLE movement happening in the Australian tech community! Get on it!
Doors open at 6.30pm with welcome drink on arrival with the show kicking off at 7.00pm. Seating is limited so get in quickly to avoid standing all night!



DOES YOUR MUM WANT TO SEE YOU ON TV?
We will also be showcasing some local rising stars from the startup community as guest hosts and correspondents from the ground. APPLY HERE to make her dream a reality!
SEASON PASS AVAILABLE
Buy a season pass and receive an invitation to opening night (12th July), access to all 10 episodes in 2018, guaranteed entry to final episode and WRAP PARTY, a TSUS mug, VIP seating and access to exclusive events for TSUS Members only. BUY HERE.
ARE YOU A FOUNDER? DO YOU WANT TO PITCH YOUR STARTUP?
If you're a Founder and want to apply to pitch your startup to appear on the show, we want to hear from you! Startups need to submit a 30-second "Founder Pitch" video and be available for a half day workshop. Apply to pitch on the show HERE.
We are proudly supported by: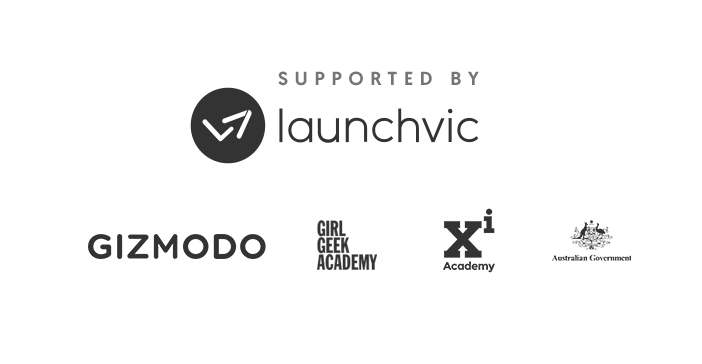 *Filming Disclaimer on Ticket
This event will be filmed, and by accepting this ticket you consent to being filmed as an audience member and that we may release your image/voice as part of That Startup Show to the public in any media or format. We acknowledge and pay our respects to the Woiwurrung, Boonwurrung, Taungurong, Dja Dja Wurrung and the Wathaurung groups who form the Kulin Nation. We acknowledge and respect the Elders past, present and emerging, for they hold the memories, the stories, traditions, the culture and hopes of Aboriginal and Torres Strait Islander peoples across the nation. We acknowledge and respect their continuing culture and the contribution they make to the life of this city and this region. They remain our creative spirits that inform all our stories today.