Description
Berlin based artist Fabian Knecht's art pursues a consistent path, one which causes irritation, which marks an exceptional state in the current of everyday life, and which scratches at societal mindsets. This is expressed in his precisely positioned temporary actions, which he realises at specific, sometimes historically connoted locations in urban space or in boundary areas.
Knecht maintains the hope that art is a means to break power and authority, that art can take paths beyond convention. Art is his route out into the world, a provocative commentary in defiance of emptiness, nothingness and decadence.
Knecht's form of artistic activism doesn't want to make things better (Boris Groys), but instead strives to dissolve the separating contours between the lived in world and the sphere of art, and to inspire contemplation of one's own position and of that which could be normality.
Public Art Melbourne is pleased to present this workshop in partnership with Nite Art, 27 July 2017. Fabian Knecht's visit to Melbourne is supported by the Goethe Institute Australia.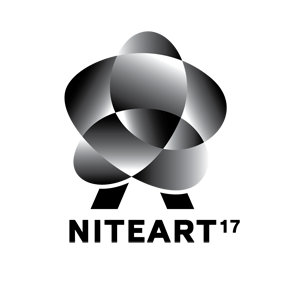 This workshop is presented as part of the Test Sites program and is designed to enable artists and other public space practitioners to explore and develop their practice and to support development for Test Sites seed funding applications. Priority will be given to attendees who haven't attended a Test Sites workshop in the past year.
Further workshops will be offered with other artist mentors later in the year. Attendance for the full day is expected
Venue
Above Krimper Café
Level 3, 20 Guilford Lane
Melbourne, Victoria 3000
(enter doorway and take stairs to the top floor or enter cafe and take lift to the third floor)

Other information
Lunch along with afternoon tea will be provided on the day.
Please contact publicart@melbourne.vic.gov.au with any dietary requirements.
The venue is wheelchair accessible via an elevator within Krimper Cafe.
Contact Details
Public Art Producer
City of Melbourne
publicart@melbourne.vic.gov.au
Image: Fabian Knecht, FREISETZUNG, 2014, image courtesy of the artist.