Join the library each week at the Hewett Centre for a free activity for children aged 5+. Welcome to THE CREATIVE ZONE!
About this event
Each week offers something different in the creative zone!
Check out the poster below to see what's happening each week in the Creative Zone!
Bookings are essential.
Please note: a minimum of 5 children need to be booked in for the event to run.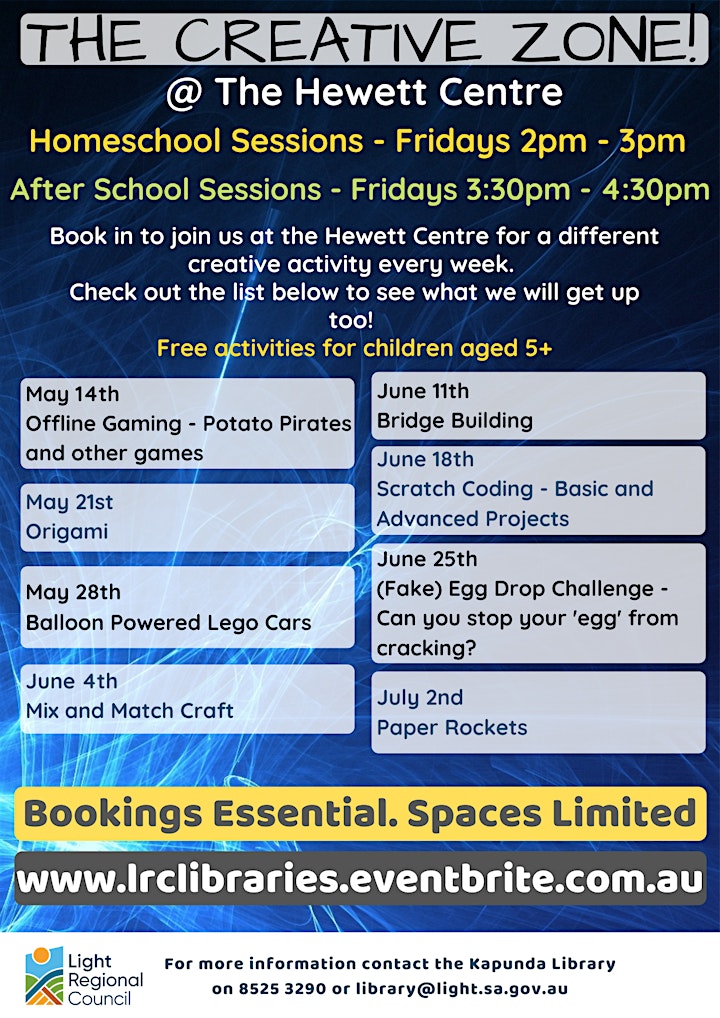 Organiser of Term 2 The Creative Zone @ The Hewett Centre
Kapunda Public Library - 51-53 Main Street, Kapunda, SA, 5373 - Tel: 08 8525 3290
Freeling Public Library - 7 Hanson Street, Freeling, SA, 5372 - Tel: 08 8525 3240
Greenock Public Library - Kapunda Road, Greenock, SA, 5360 - Tel: 08 8562 8308
Photographs are sometimes taken at Library events and may be used for promotional purposes. If you do not wish to have your photograph taken please advise staff at the event.