Sales Have Ended
Registrations are closed
Sorry - ticket sales to this event have ended,
Sales Have Ended
Registrations are closed
Sorry - ticket sales to this event have ended,
Description
By attending this workshop you will explore the tendering process including an introduction to tendering, the different types of tendering documents and what information you need to submit your response. You'll also get an insight into how tenders are evaluated and how best to answer the selection criteria to help you improve your current and future submissions.
You will learn:

Tendering basics - different types of documents, their structure and how to receive additional information
Preparing the bid - how to decide if you submit, how to prepare a tender plan and what standard documentation you should have ready to go
Commercials and pricing - commercial terms for the client and tenderer, submitting an alternative tender and the pitfalls of pricing
Submitting your tender - internal reviews, delivery requirements and submission platforms
Tender evaluations - understanding how tenders are evaluated, conforming vs non-conforming, post-tender correspondence, interviews and probity
Wining the bid - demonstrating your experience, solving the problem and supporting documentation
This workshop is suited for business owners that know they should be tendering for work but don't know where to start, business owners that are currently submitting tenders but don't have a great submission/win ration and copywriters that want a better understanding of how to write tenders for their clients.
Your facilitator:
Estelle Fallon is the founder of Words That Fit and provides tender and copywriting services to SMEs throughout Australia. For over 20 years Estelle has been writing for her business, predominantly as a tender writer for Tier 1 & 2 construction companies in Melbourne and Adelaide. Her first introduction to the world of tendering was in Perth as the Tender and Proposal Coordinator for a large international recruitment agency. Since that day, Estelle has had a love affair with with trying to craft the best possible response for employers and clients, insisting there's no better feeling than hearing the words, "We won!"

Always a Perth girl at heart, she married an engineer who moves her and their two boys around the country on a regular basis. And the one thing she has learned is that nothing really changes in the world of tendering. Once you have a good understanding of the basics, you'll feel comfortable preparing any response your business is qualified for.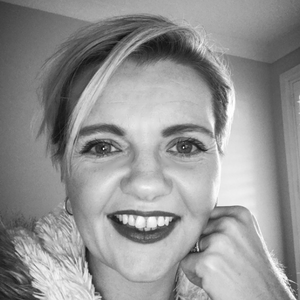 This workshop is brought to you by Business Local
This free workshop is brought to you by the Small Business Development Corporation's Business Local outreach service. Business Local provides small business owners in the Perth metropolitan area with access to free enterprise skill development sessions.
For more information to help you start and run a business, including the SBDC's free small business advisory service, visit: smallbusiness.wa.gov.au