Description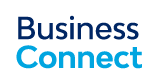 Katrina Tehan is known for her ability to break down a complex topic into content that will engage, motivate and educate workshop participants. Her winning grant applications include $7.5 million for City of Greater Shepparton's Soccer Precinct, $500,000 for the Finley Recreation Reserve upgrades and she recently securing $3.5 million for Edward River Council community infrastructure upgrades.
She has successfully attracted over $4 million into the Aged Care sector in the Murray region and has captured funding for many corporate customers. Let her show you how to do it too!
Topics covered:
• Identifying potential grant sources
• Which grants can you apply for
• Why project planning is important
• What do those questions mean
• How to write : what words to use
• How to build a budget and get letters of support that rock
• Ten top tips to getting funded
• What to do when you get the funding
Who is this workshop for:
• Art Groups and Sporting Associations
• Schools and Community run Pre Schools
• Voluntary and Community groups
• Aged Care and Social Services not for profit organisations

For more information please contact events@becadvice.com.au
Thank you to the Temora Shire Council for their support with this event.