TEDxHaymarket Salon: Perplexity

Thursday, 30 November 2017 from 6:00 pm to 8:30 pm (AEDT)
Event Details

TEDxHaymarket Salon:  PERPLEXITY
We invite you to an intimate TEDx event, where the audience engages with 2 hand-picked social issues facing Sydney. Many individuals and organisations are working on ways to create social change and we believe it is important for TEDxHaymarket to be a platform to identify the key points of the issue and share solutions.
This is an event where we feature speakers who can provide perspectives and insight into the issues, evaluate if the initiatives we have taken as a society are relevant to them, and listen as they share their ideas on moving forward.
Event is restricted to 75 attendees | Light refreshments and drinks provided
DATE: Thursday 30th November 2017
Venue: Haymarket HQ, Level 2, 63 Dixon St, Haymarket 2000
Agenda:
17:45 Registration
18:00 Session begins
19:45 Join us for networking drinks! 
---
Meet the Speakers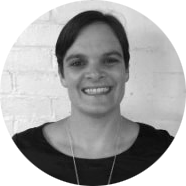 Katherine McKernan - CEO, Homelessness NSW
Katherine McKernan has more than 20 years of experience in the social sector. She joined Homelessness NSW as the Chief Executive in February 2015. She has extensive experience in working to prevent and reduce homelessness in NSW through having worked on the NSW Homelessness Action Plan and the National Partnership Agreement on Homelessness NSW Implementation Plan.
She also has experience in working more broadly with the NGO sector and has experience in social policy areas such as mental health, preventing violence against women and disability. She has overseen the service delivery models such as Staying Home Leaving Violence and Way2Home (and earlier models of this). 
Katherine completed a Master's in Public Policy from UNSW. She has published articles on SMH and is passionate about advocating sustainable change through public policy.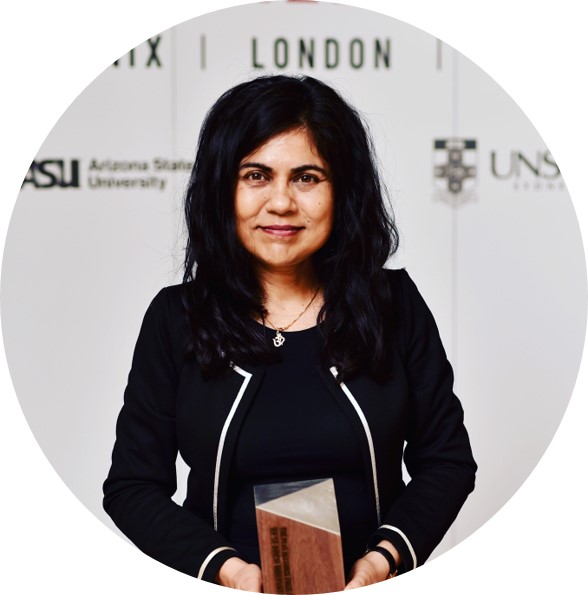 Veena Sahajwalla - Director, Centre for Sustainable Materials Research & Technology at UNSW
ARC Laureate Professor Veena Sahajwalla is revolutionising recycling science to enable global industries to safely utilise toxic and complex wastes as low-cost alternatives to virgin raw materials and fossil fuels. She is reimagining the global supply chain.
Veena became the first woman to be awarded the prestigious Jubilee Professorship by the Indian Academy of Sciences in 2017. In 2016, she was named one of Australia's Most Innovative Engineers by Engineers Australia. 
While already well-known and highly respected in her academic field, Veena became one of Australia's best-known scientists and inventors through her regular appearances as a judge on the long-running ABC TV series The New Inventors. She continues her community engagement through regular school visits and public talks, her mentoring program for girls in science (Science 50:50) and regular media commentary.
Live Entertainment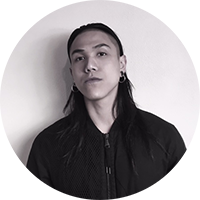 Voltak
Voltak – Nam Le is a multi-talented Vietnamese artist currently working in Sydney as a vocal artist, creative director, and designer. After winning the "2008 Vietnam Beatbox Championships", he developed a unique style of vocal percussion and live looping, delving into experimental beats and music using only his voice as instruments. Over the years, Voltak has performed at various underground music festivals in Australia and Vietnam such as "Hanoi Sound Stuff 2012" and "Beast of The East".
Voltak came to Australia at the age of 16. Faced with hardships and cultural barriers, he persevered to pursue his dreams in music and art. Deriving influences from the underground urban culture, Voltak's street performances became a testing ground for new vocal concepts that would move crowds through different emotions and atmosphere. Voltak believes in borderless creative expression and is on a mission to bring out thoughts and expressions through different mediums in hopes that one day his art could inspire others to follow their dreams.
---
About TEDx, x = independently organized event
In the spirit of ideas worth spreading, TEDx is a program of local, self-organized events that bring people together to share a TED-like experience. At a TEDx event, TED Talks video and live speakers combine to spark deep discussion and connection. These local, self-organized events are branded TEDx, where x = independently organized TED event. The TED Conference provides general guidance for the TEDx program, but individual TEDx events are self-organized. (Subject to certain rules and regulations.)
When & Where

Haymarket HQ (Level 2)
63 Dixon Street
Haymarket
Sydney, NSW 2000
Australia

Thursday, 30 November 2017 from 6:00 pm to 8:30 pm (AEDT)
Add to my calendar