Description
TEDxAdelaide 2016: Metamorphosis is set to be the biggest and most diverse TEDx event in Adelaide to date. With a focus on deep transformation, the speakers you will hear, connections you will make and the event experience are sure to inspire you to develop and pursue ideas at the conference and in the future.
In previous years, tickets have sold incredibly fast and most events have sold out. This is also your chance to support TEDxAdelaide as an organisation, as we prepare for a truly spectacular event. TEDxAdelaide is a non-profit organisation run by volunteers, so the support of our community and partners are what allow TEDxAdelaide to spread its wings.
---
SPEAKER LINEUP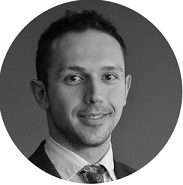 Arman Abrahimzadeh
Empowering 'victims' of violence: 2016 Young Australian of the Year, Arman Abrahimzadeh has turned his own personal tragedy into an admirable crusade to empower victims of crime, co-founding the Zahra Foundation. Through his work as a board member, speaker and advocate for various community groups and government sectors he hopes to use his own experiences to better protect those who are vulnerable.

Bill Allert
From doubt to conviction: Bill is driven to help people to transform into their true selves as this is where 'we make our greatest contribution to the world'. He hopes to share the findings of his own research and experiences in transformation with his fellow Adelaidians, believing there has never been a more important time for people to transform from fear and doubt to conviction and courage and realise their real potential.

Charlie Hargroves
The world's energy tipping point: Charlie is an industry sustainability researcher, member of the Club of Rome, consultant to the United Nations and co-author of five internationally best-selling books (his first winning a Banksia Award). Dr Charlie Hargroves believes that we may have turned a corner when it comes to our relationship with fossil fuels towards a future powered by clean energy.

Gabrielle Kelly
Championing wellbeing, resilience and positivity: Director of the Wellbeing and Resilience Centre at the SAHMRI, Gabrielle is a driving advocate for establishing South Australia as a 'State of Wellbeing', embedding positive psychology and wellbeing and resilience science in the community at large. She is passionate about the capacity for societies to transform themselves to handle complexity and respond to the challenges of modern life and the global society.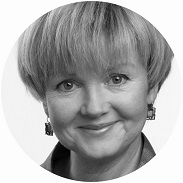 Fiona Kerr
New thinking about our brains: Dr Fiona Kerr is a scientist and communicator who specialises in human connectivity and social cognitive neuroscience. Dividing her time between Adelaide University, consulting with public and private sector organisations, public speaking and media appearances, Fiona is on a mission to change the way we think about how we think

Joel Bayliss
#IndigenousDads and negating stereotypes: As a strong advocate and campaigner for Aboriginal justice matters, Joel Bayliss used the passionate response to Bill Leak's cartoon portraying a negative stereotype of indigenous fathers to send a counter message of positivity. As a result, his online movement #indigenousdads, has been a powerful, harmonising force reminding Australians that in order to achieve reconciliation you have to 'be the change'.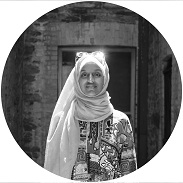 Manal Younus
Creating change when you're in the minority: As a Muslim woman with Eritrean origins who has lived in Australia since the age of three, Manal has experienced racism and witnessed plenty of injustice but has learned not to rely on others for change and rather to create change herself. The South Australian-based storyteller is passionate about creating this change in the social landscape of Adelaide by empowering minority communities.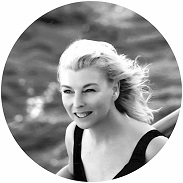 Robin Potanin
Gaming the systems of male privilege: Robin Potanin helped a young woman design her own Virtual Reality game about surviving rape and it changed both of them. With over 20 years of game and film development experience, Robin wants to break the 'virtuous cycle' of male privilege that dominates the games industry and counter the negative impression of 'gamergate', believing in the powerful benefits for women who work in the profession.

Peter Walker
Segregation in education isn't working: As South Australia recently opened its very first school specifically for students with autism, Peter Walker wants us to consider whether segregating environments such as these will be successful in the long run. Pulling from his personal extensive experience in the education field, Peter presents the case for transforming our education system from a focus on difference and deficit, to one of inclusion and mutual benefit.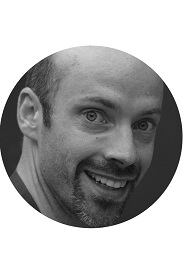 Rusty Russell
Open software and cryptocurrencies: While many are confused by the concept of cryptocurrencies, Rusty Russell is fascinated by this transformation of something as fundamental to our society as money. This passionate free-software programmer and advocate explores where this revolution began, the notion of community-managed code and where this might take us in the future.

Scott Boocock
Unlocking Aussie innovation: Aussie Innovator Scott Boocock is a enthusiastic entrepreneur and presenter. His most recent invention, Hegs™ clothes pegs won the prestigious international Good Design Award and featured on Channel 10's Shark Tank Australia. Scott wants to help South Australians unlock the potential of their innovative and inventive ideas to make South Australia a hub for fostering intellectual property and Australia an 'Innovation Nation'.

Sophie Thomson
Saving the world by getting your hands dirty: Sophie Thomson believes we can 'save the world with gardening'. She admits she sounds ambitious, but as a respected icon of in the Australian gardening community, presenting for the ABC's Australian Gardening and writing for the Australian Gardening Magazine as well as being an awarded gardening author, we think she will make a convincing case!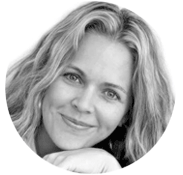 Taryn Brumfitt
Let's #embrace our bodies: Filmmaker, author and public speaker Taryn Brumfitt was booked in for cosmetic surgery because she hated her body. But instead of changing her own body, she founded a global movement to change the way women feel about theirs.

William Riedel
Studying the evolution of evolution: Evolution is a form of metamorphosis. During his 65-year period of study William Riedel has both initiated and witnessed significant changes in the technology and tools of paleontological research, including his discovery that the once dismissed theory of orthogenesis (non-competitive evolution) can be proven by his own extensive studies.
Stay posted to our social media channels as we announce more exciting speakers and performers!
----
EVENT FAQs
What are my transport/parking options getting to the event?
The 2016 event is at the Adelaide Town Hall on King William Street, and there is minimal street parking in this area. We recommend making arrangements to take public transport to and from the event; else if you're planning to drive we suggest car-pooling with other TEDxAdelaide fans and parking in Topham Mall carpark.
Does the ticket price include food and refreshments?
One can not think well if one has not dined well; therefore delicious food, served during the main break is included with your TEDx Adelaide 2016 ticket.
Is there a student or concession ticket?
This year's event only has one ticket price of $87.09 (+ booking fee). We have strongly considered discounted tickets for students and concession card holders, and we continue to look into ways to facilitate this. As it stands, the ticket price covers costs of food, venue and audio-visual setup on the day. The rest of TEDxAdelaide happens due to sheer volunteer hours and community love; this is a non-profit organisation and with ticket sales we manage to cover costs. We are looking to partner with organisations who may choose to sponsor tickets for students/concessions/economically disadvantaged groups and individuals, so please contact info@tedxadelaide.com if you would like to discuss this.
I'd like to speak at the event! Can I still do that?
Our program for 2016 is now set in stone, but if you would like to be notified of speaker applications for 2017 and other opportunities, please sign up to the mailing list.
When do the talks start?
Registrations are open from 2pm, and the programme begins from 3pm. We recommend getting to the venue as early as possible to orientate yourself with the venue and to participate in some of the space activation. Seating is unassigned.
Are there ID requirements or an age limit to enter the event?
There is no age limit, we encourage all people of all ages to attend! Please bear in mind that there may be some materials presented that could be challenging to young minds, so please consider adult supervision.
Where can I contact the organiser with any questions?
You can reach us at info@tedxadelaide.com. Everyone organising TEDxAdelaide are volunteers, so we thank you in advance for your patience in awaiting our responses.
----