Description
Technology, Innovation and Leadership Breakfast Networking
---
Our first event is about I.T in business and the Importance of vision in business.
Whether you are a large organisation or small business. The challenges are similar.
Security, Growth, Communication and I.T Costs
Businesses require the right people in the right positions to execute their vision.
Even with all this newfangled technology, the basic business needs are not really changing. We still need to manage our costs, motivate our staff and of course, grow our top line."
Since interacting with Technology is part of every employees day our speaker will discuss some of these challenges and provide you with some ideas for you to take away.​
Topics for this event
The Importance of Vision In your Organisation.

Common Technology Challenges for Small Business
This is a FREE event - Registrations from 7:15am for a 7:40 am Start.
Coffee and light breakfast provided
Who should attend:
Managing Directors, I.T Managers, Aspiring CIO's and I.T Managers, Small Business Owners, Entrepreneurs, Present and Future I.T Leaders,
Our Speakers
Tim Herring BSc(Hons), MBA, MSc(Econ) Oak Telecom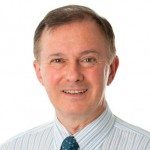 Topic - Common Technology Challenges for Small Business
Future Direction NBN and What It Means to You
Tim has been responsible for Sales & Marketing since 2002, the early days of OAK Telecom. His goal is for OAK Telecom to develop into a thriving broadband services company.
Tim has more than 20 years' experience in sales and marketing in Australia and Europe. Graduating from London University in Electronics and later completing an MBA from London Business School, he went to work with Motorola for 9 years, first in Europe, then as the Australian Marketing manager. He spent four years with Telstra as the national manager for MobileNet, responsible for Telstra's mobile business, and then three years as general manager for Land Mobile for Inmarsat in London.
Throughout his career, Tim has gained an understanding of solution sales and a philosophy of creating customers for life, as he has proved in his role as sales and marketing director for OAK Telecom.
---
Malcolm Calder - National Sales and Marketing Manager (Transplant Systems)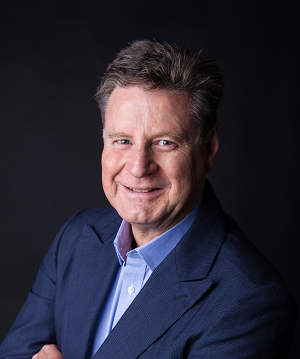 Topic - The Importance of Vision In your Organisation.
Vision, Strategic Thinking and Future Orientation
Malcolm Calder has been in Professional Sales and Marketing for over 30 years and is currently the National Sales & Marketing Manager at Transplant Systems Pty Ltd.
Malcolm spent 10 years leading a Not-for-Profit organisation in New Zealand and Australia impacting third world communities with humanitarian aid and relief.
Malcolm is passionate about empowering people to discover and achieve their Life Purpose
---
We look forward to seeing you at this exciting event!

Frank Ziovas