About this Event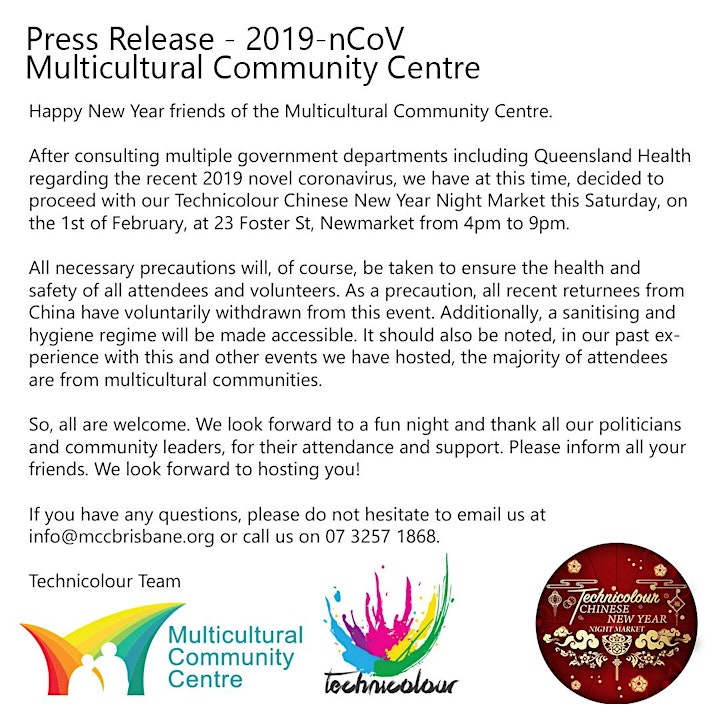 Our official statement in response to the news surrounding 2019-novel coronavirus.
After talking with government departments we have decided to go ahead with our event with the necessary precautions to ensure your health and the health of our volunteers and staff. Additionally, if there is a new directive from Queensland Health to cancel the event, we will be following this advice.
For more information from us please call us on 07 3257 1868 or email us at info@mccbrisbane.org.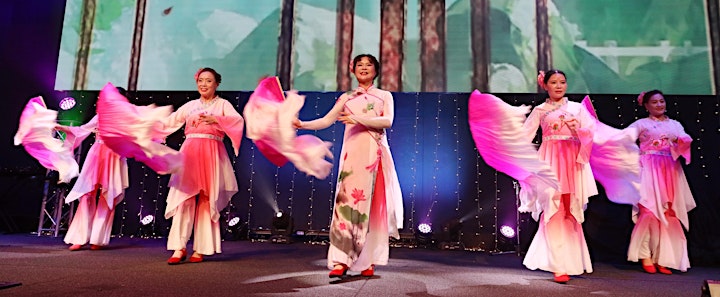 The Multicultural Community Centre is hosting its annual Chinese New Year Night Market on the 1st of February from 4pm to 9pm.
We will be having local performers and workshops showcasing aspects of Asian culture and you will be able to get a literal taste with the amazing food trucks and stalls we are inviting to celebrate with us.
You can also test your luck with a fortune wheel where you could win prizes generously donated by local businesses or guarantee yourself a win while browsing handcrafted wares made by craftsmen and women from Brisbane region.
Note: This is a free entry event, tickets are not mandaory.