Description
A celebration of WA's trending startups and tech companies
---


Techboard has been running the Techboard Ranking, a fortnightly listing of Western Australia's trending startups and technology companies since September. Come along and help celebrate the companies that have been performing well in the rankings.
The event sponsored by PwC will also include a panel session on raising the profile of WA's startups and tech companies facilitated by Charlie Gunningham from Business News. The panellists are all founders of unlisted startups and listed tech companies: Russell Francis from Velpic, Miles Burke from 6Q, Brian Leedman from ResApp Health, Andrew Hagan from Cycliq and Marcus Holmes from //Startup News and Becky Lee from OneVR.
Eve Investments will be sponsoring the Startup Prize to be awarded on the Night.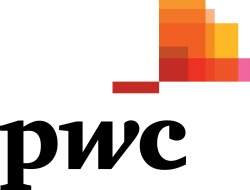 Organiser of Techboard 2015
About Techboard:
Techboard provides the data to power Australian startup and young tech ecosystem.  Techboard is home of the Techboard Directory - Australia's largest startup and Tech Directory with over 3000 company profiles... claim yours for free. Techboard have the best funding data available on Aussie Startup and Tech, producing Free Reports profiling the ongoing fudning of startup and tech companies. Our funding data is now available to subscrtibers.