Description
This 4 day event introduces and unpacks four core digital literacy skills for integrating technology into the classroom. Exploring creativity, critical thinking, collaboration and communication will enable school teachers and leaders to be successful in a variety of contexts.
Each day provides a tantalising keynote followed by engaging hands on breakout workshops from international and nationally acclaimed educators who are leading the field of technology education.
Join us for a dynamic, energising and innovative event, catering provided along with prizes to be won throughout the day.
Day 1: 15th January 2018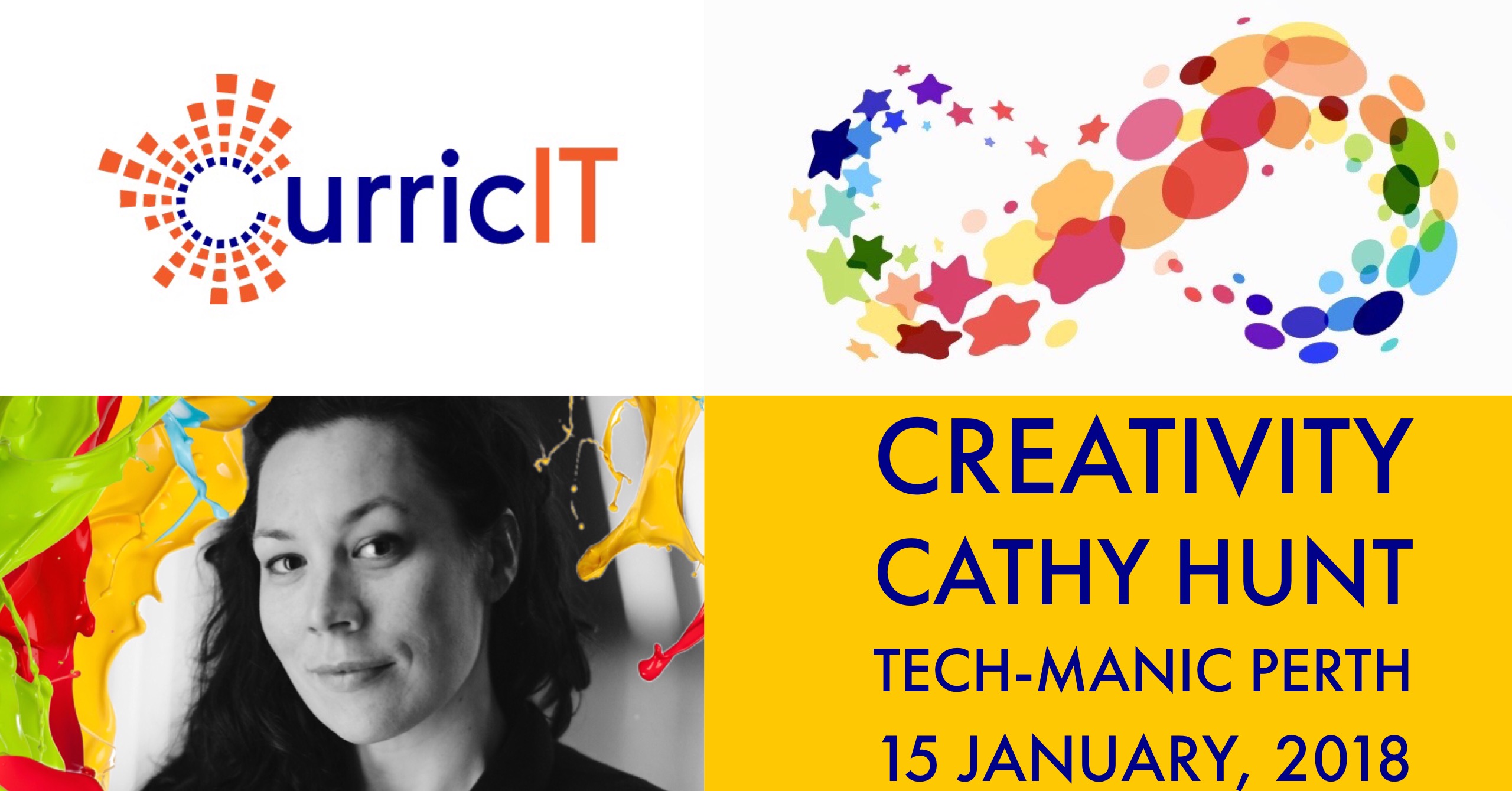 Join Cathy Hunt and other surprise guests for a Keynote session and hands on workshops to move above and beyond traditional learning to develop new approaches to innovation and invention.
Explore how best fit design solutions, artful storytelling and acquiring new knowledge solutions can help your students develop:
Idea generation,
Idea design and refinement,
Openness and courage to explore,
Work creatively with others, and
Creative production and innovation.
Day 2: 16th January 2018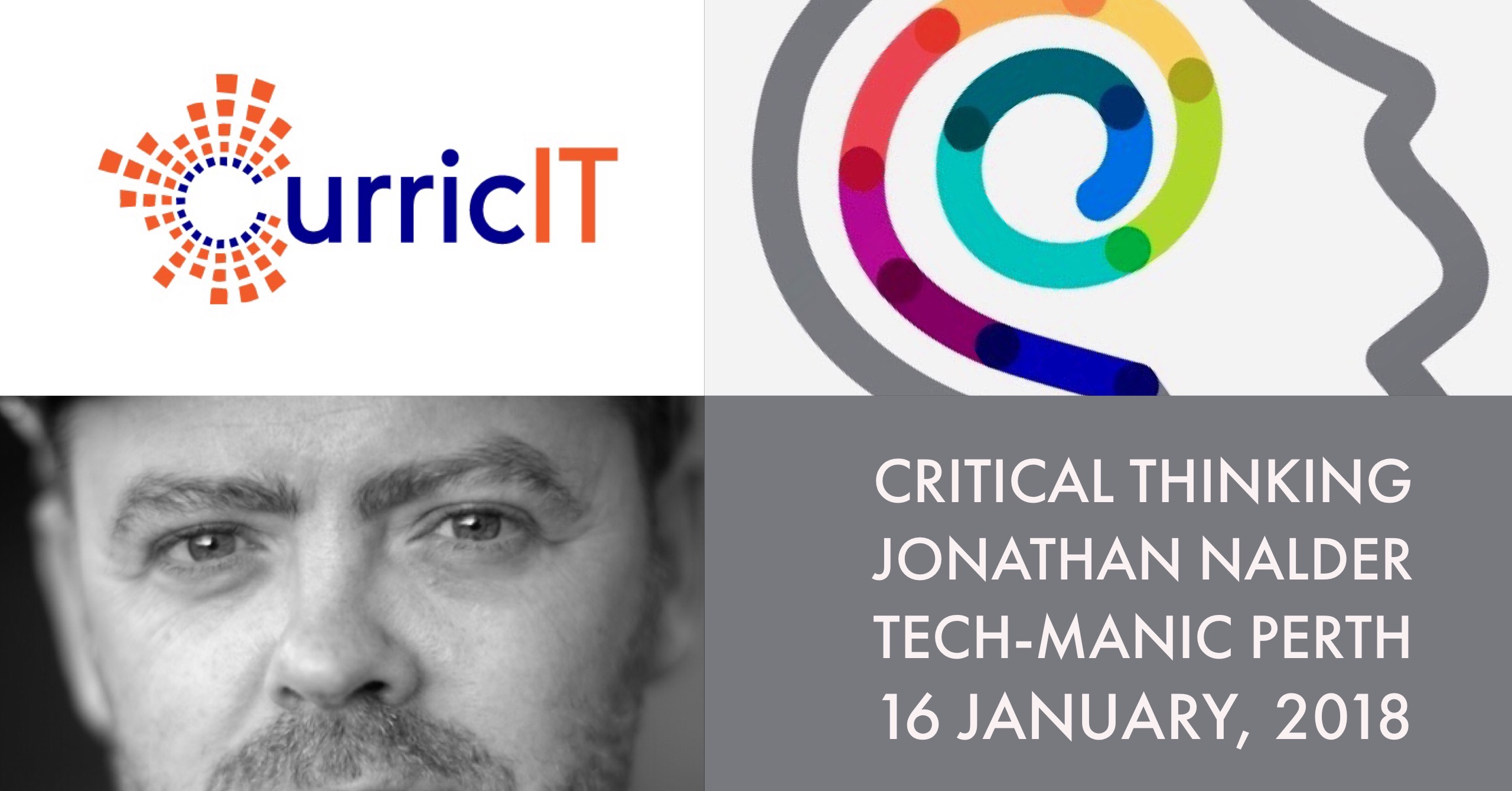 Join Jonathan Nalder and other special guests as they unpack developing critical thinking skills with your students. The keynote presentation and hands on workshops will provide you with tools to:
Look at problems in new and innovative ways,
Link learning across subjects and disciplines,
Bridging cognitive, interpersonal and intro-personal considerations, and
Building digital fluency.
Day 3: 17th January 2018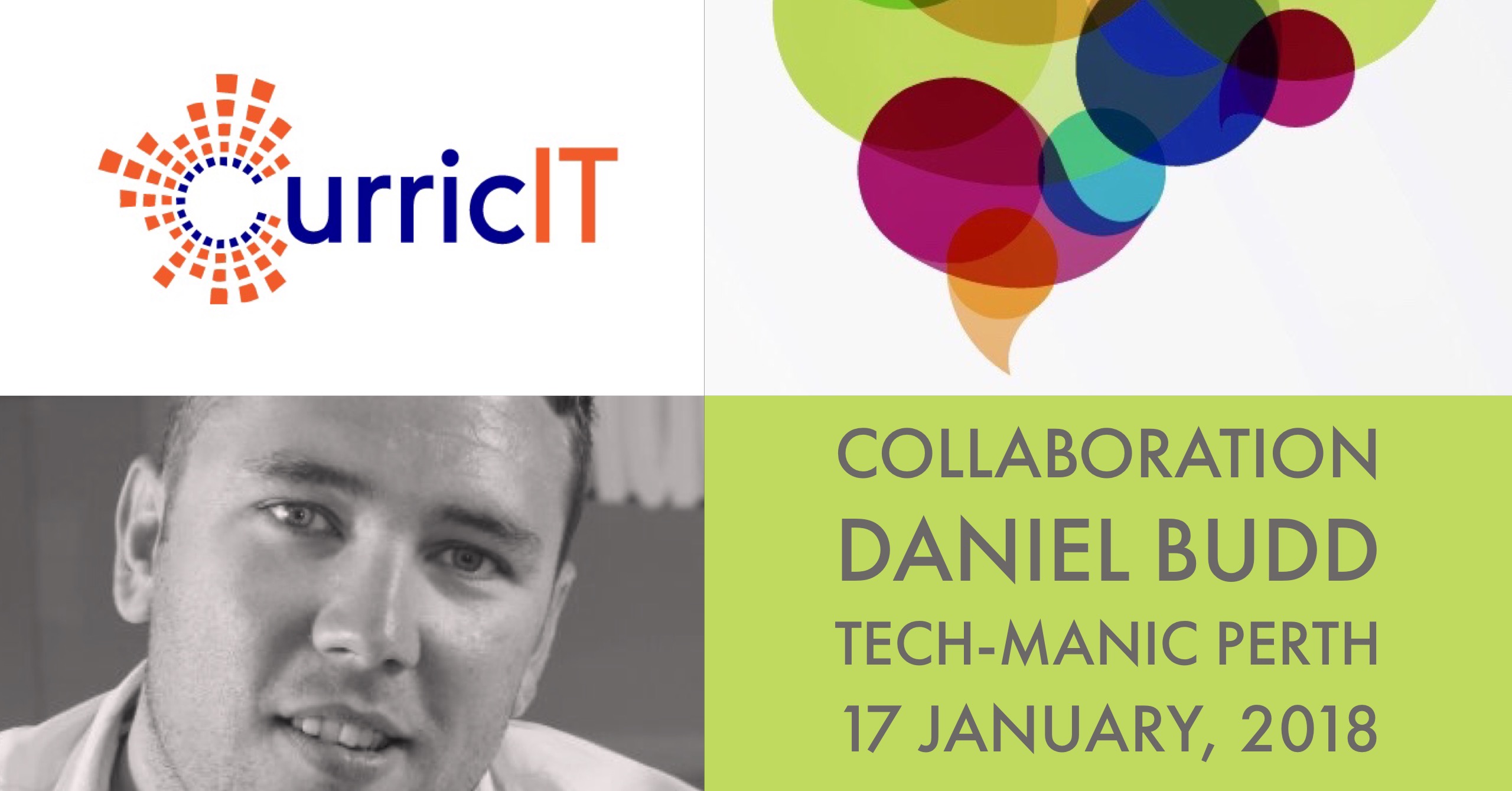 Join Daniel Budd and special guests for a keynote presentation and hands on workshops exploring how to build collaboration within your class and school.

Develop a tool kit of resources to assist with the skill progression of:
Students ability to work effectively in diverse teams,
Enhancement of leadership and initiative,
Collaboration using digital media,
Student responsiveness and constructive feedback,
Peer editing and coaching,
Peer and team ability to co-operate, compromise and for a consensus, and
Student flexibility and ability to assume shared responsibility.
Day 4: 18th January 2018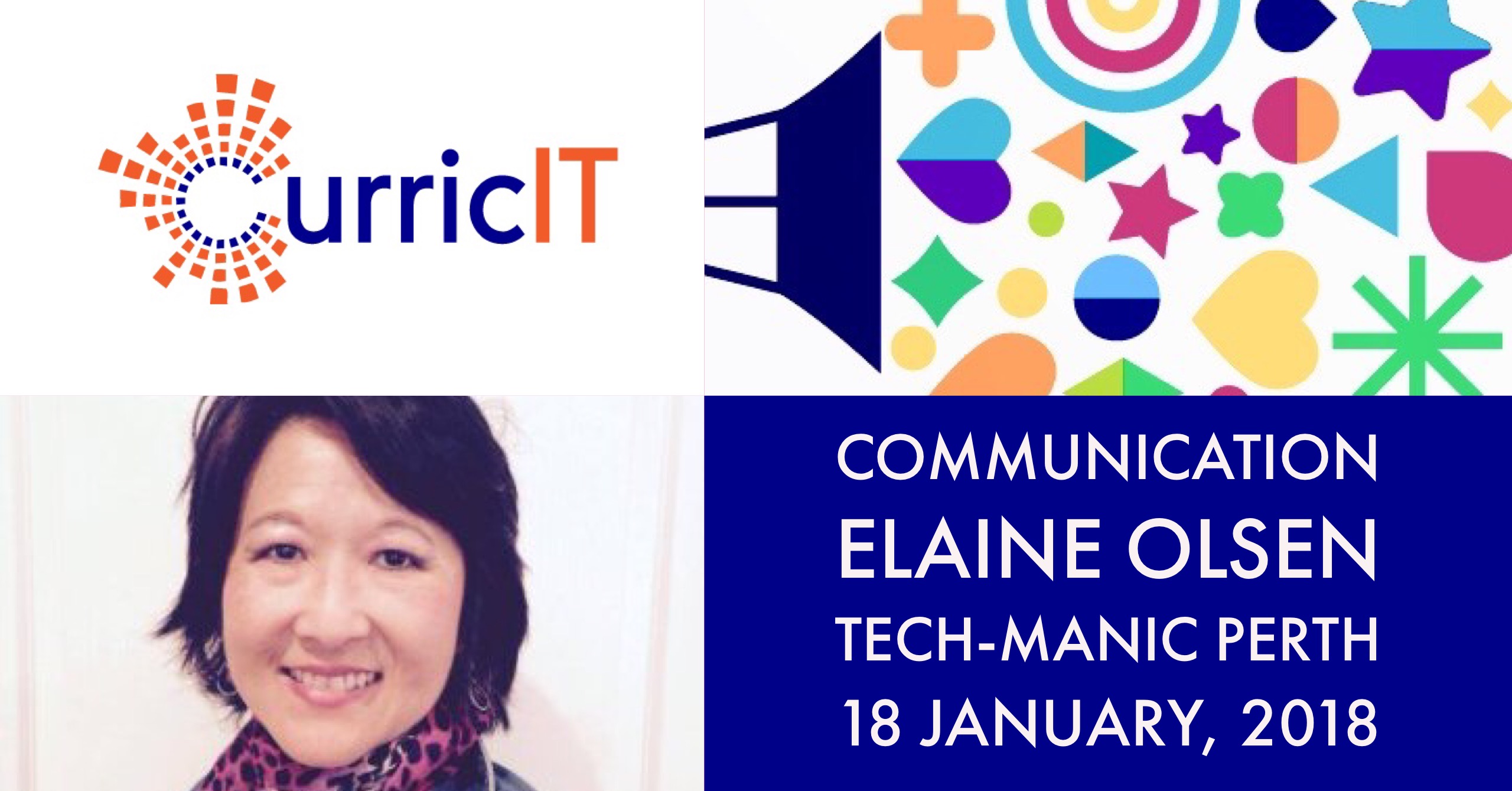 Elaine Olsen
Join Elaine Olsen, inspirational speaker and passionate change maker to explore the importance of communication.
Communication is used to effect change, make connections, express opinions, connect content to prior knowledge and ideas.

Elaine and special guests will be exploring how effective communication skills can be used to:

Craft messages to direct change,
Increase media efficiency,
Effectively express ideas and opinions,
Develop information fluency,
Increase digital fluency,
Empower students to be effective consumers of media, and
Develop skills to select appropriate forms of media.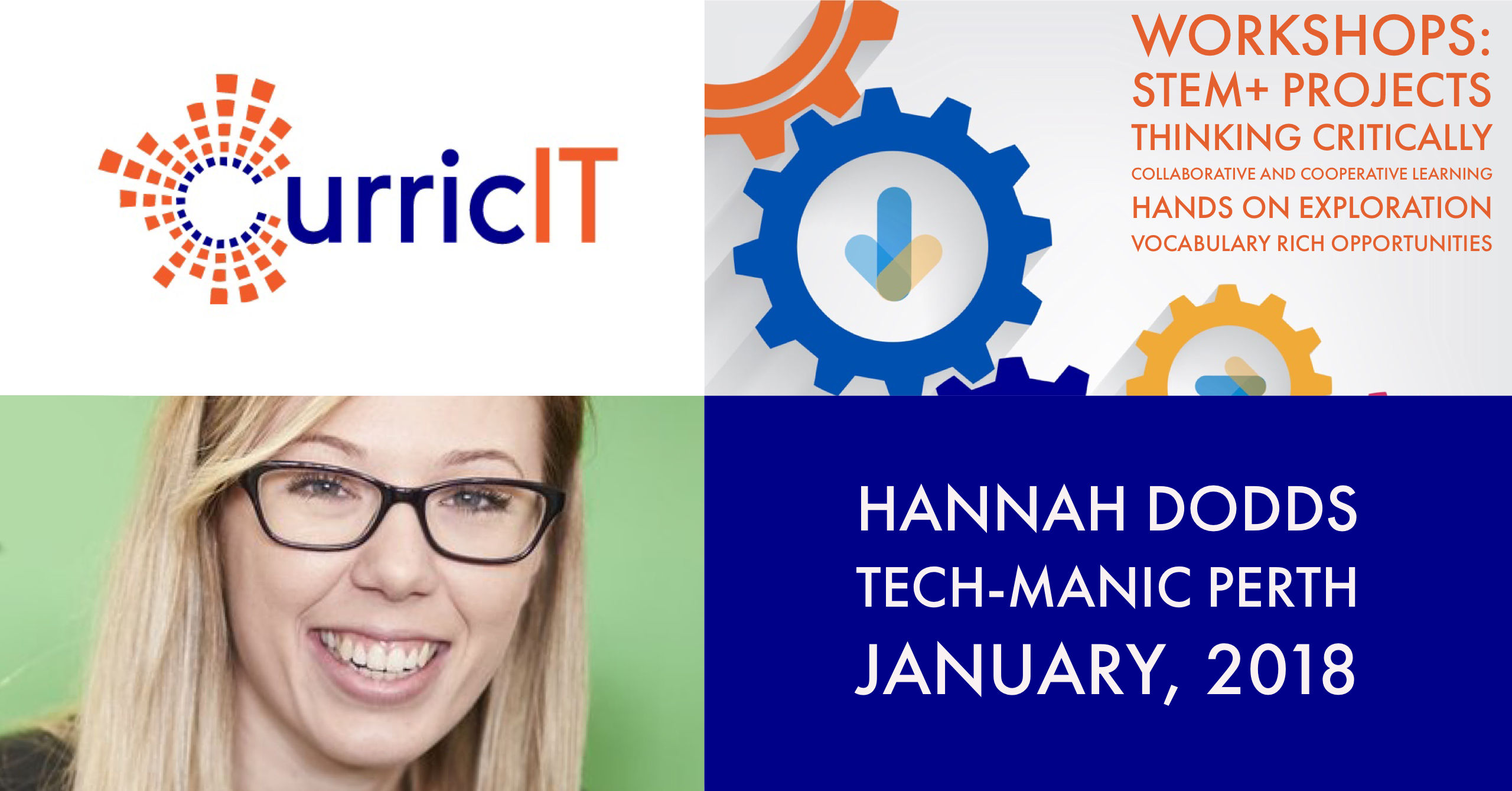 Join Hannah Dodds for a hands on workshops to explore the 4C's within the implementation of computational thinking, coding and robotics in the classroom. Be involved in innovative activities that you can adapt and mould to your own context. Uncover how you can intertwine computational thinking and coding in various learning areas (STEM+) as well as to approach the Technologies Curriculum. Hands on exploration Creative STEM+ Projects Thinking critically Collaborative and cooperative learning Vocabulary rich opportunities