Description
DO YOU WANT MORE ENERGY???
In recognition of Natural Health Week, clinical nutritionists Karen, Jennifer and Alexis, are offering free daily lunchtime talks from
22nd - 26th May
on the topic of
improving your energy levels.
Over the course of the week, they will cover the foundations of fatigue and address the issues of what exactly is zapping your energy. Are you dragged down from of everyday stress? maybe it's toxic overload? or do you find yourself skipping meals and living on snacks because you lack time to cook regularly?
They also offer nutritional and lifestyle solutions to cover these issues and more, including 10min-meal-making for the busy, improving stress resilience, daily detox tips and other self-care suggestions. The week includes a
Wednesday
workshop on making quick and nutritious breakfasts and they've even managed to weave in a chocolate workshop on the
Friday
!
Come along and feel free to share with any friends and colleagues you think will benefit. Cherry-pick the talks and workshops that interest you most, or come to them all.
Bookings are essential.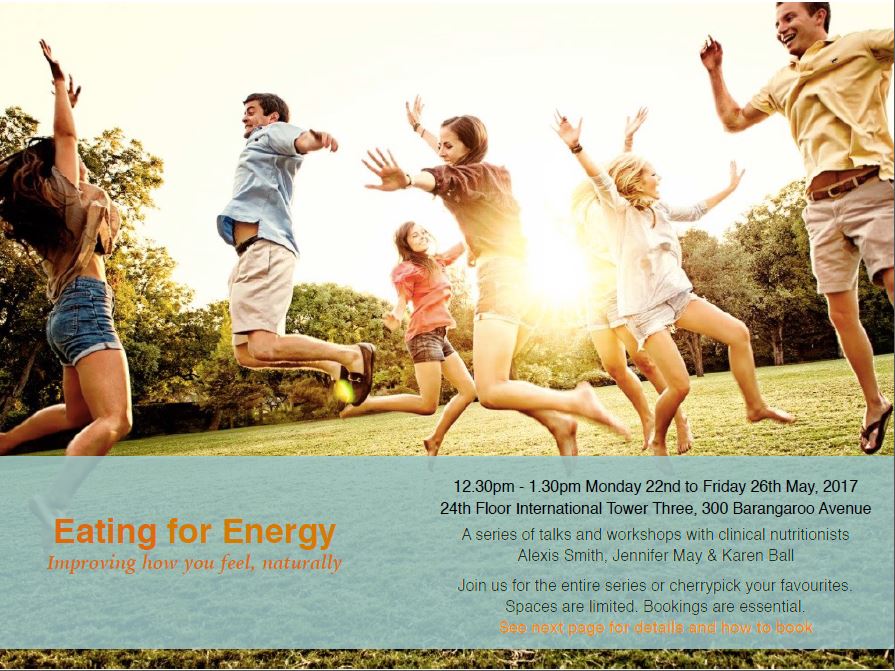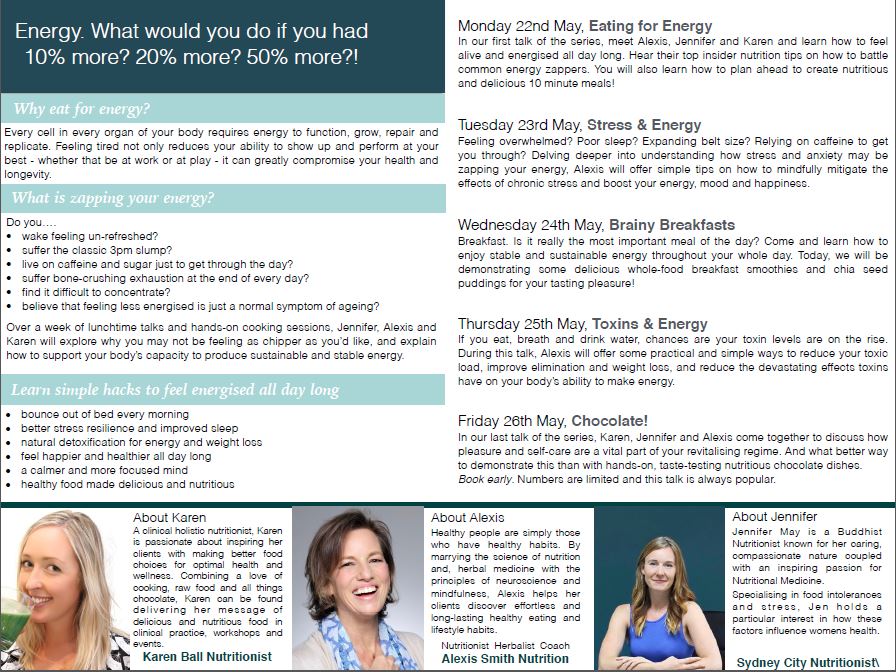 Organiser of TEC Community Events-Natural Health Week (Eating for Energy)