Description
We have sales conversations everyday, we just don't bring conscious awareness to them all the time. Don't believe it? Have you ever:
Needed to persuade your kids to clean up their room? Sales conversation.

Negotiated to eat the last scoop of ice-cream? Sales conversation.

Influenced a colleague to help you on a project? Sales Conversation.
You persuade, influence and negotiate every day. How effective you are is another matter entirely.
Join Sharon Grant from Be More Awesome as she gives us an
understanding of what skills and competencies are essential to your sales success. Sharon will deliver you:
A solid pathway for how to be a natural born salesperson

A way to achieve a winning mindset that will fast-track your results and propel your sales success

A clear direction on your sales strategy
We hope to see you there!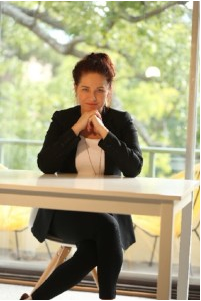 Sharon is a highly qualified and passionate sales mentor and coach who has helped over 200 sales people generate an additional $18 million and counting! With over 10,000 hours of sales coaching and training, Sharon is helping small business and entrepreneurs transform their business and Be More Awesome at sales.