Description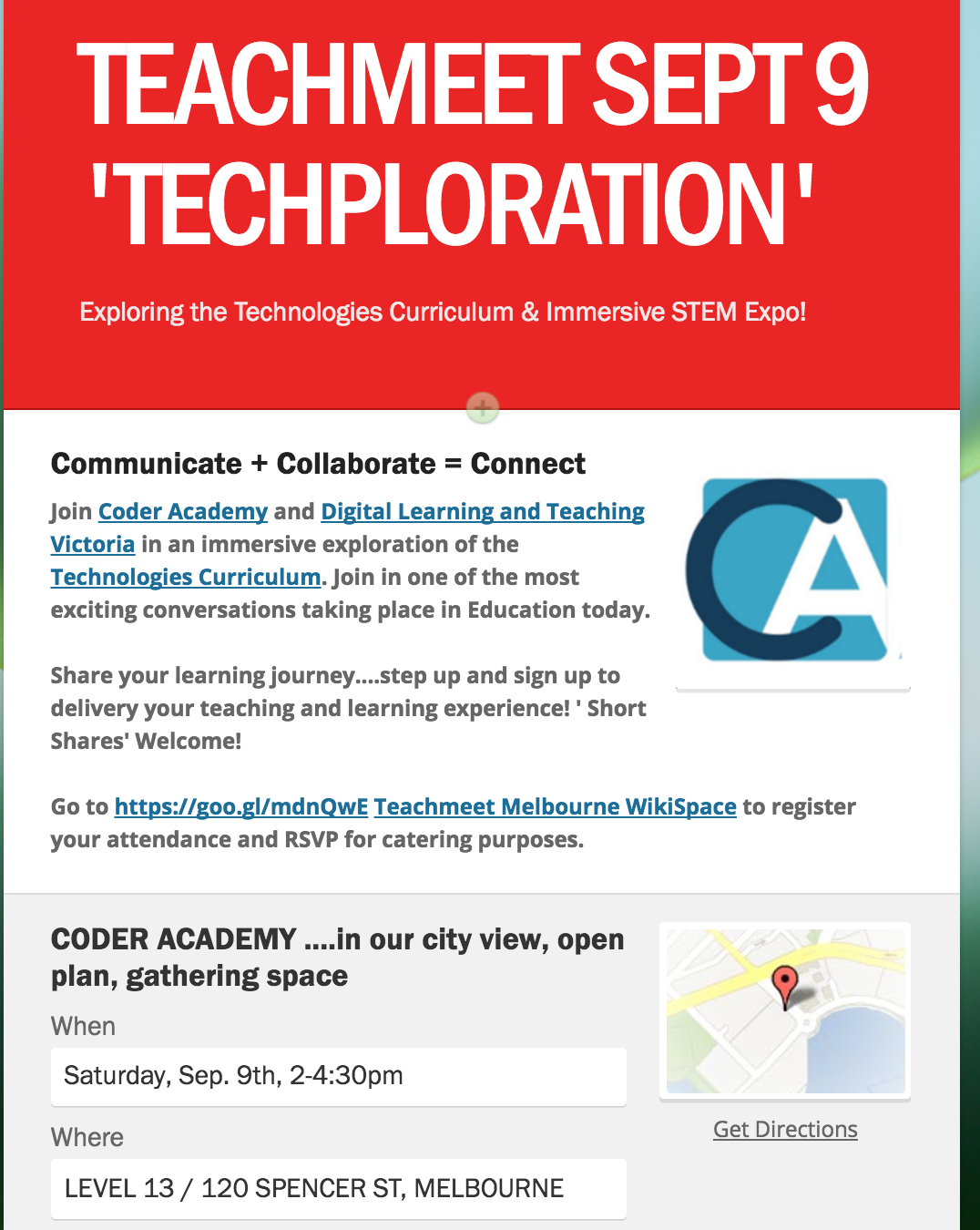 Dear All,
To register for this event, RSVP here at Eventbrite to attend this FREE event.

To register to speak at this event, please call Sally Ericksen on 0409422122 or Cam Hocking on 0409678296 or go straight to this wikispace and put your name down goo.gl/zVzyKPcontent_copy
Register to speak or share your insights and learnings about your teaching experiences.
We would love to hear from Teachers implementing the technologies curriculum!
Enjoy City views while you learn from peers and play with our STEAM resources available for use on the day- HTC VIVE , Robots, Rae the NAO robot may pay a visit too, plus some insights from Microsoft Education Australia
Book early for catering purposes. All RSVP's enter a draw on the day for participation in professional learning in November.