Teaching through Collaborative Online Learning | Japan and Australia
Description
Teaching global leadership skills through a Collaborative Online International Learning (COIL) project between Japan and Australia
This presentation reports on how an undergraduate global leadership course was designed and implemented at a mid-sized Japanese university to match the Japanese government's initiative of fostering "global individuals" through education.
By incorporating the Collaborative Online International Learning (COIL) approach, the COIL programme was designed and implemented to develop intercultural communication and global leadership skills for students in a Japanese language unit at the University of Tasmania, in Australia and those in an English language course at Meiji Gakuin University in Japan. The annual programme has been running since 2013 with 30 to 40 students engaging in project-based activities each year.
The biggest challenge for designing the programme was to improve students' target language skills expressly focusing on language teaching. This virtual exchange environment was created to provide the arenas to teach authentic content, support student understanding, create opportunities to produce comprehensible output in the target language and provide a quasi-multicultural and quasi-multilingual environment.
Presenter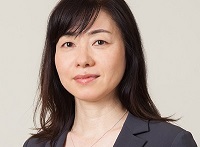 Associate Professor Sachiyo Sekiguchi teaches at the Faculty of Letters, Meiji Gakuin University in Tokyo, Japan. Her current research interests include Technology-Enhanced Learning Environments, Ubiquitous Learning, Virtual Exchange, and leadership education. She obtained her Masters degree in IT in Education at the University of Melbourne, and MA from Monash University in Australia. Before taking up her academic position in Japan, she taught at Australian universities.