Description
Professor Günter Törner (The University of Duisburg-Essen) and Dr Raphaela Porsch (The University of Münster) explore relationships between teacher certification and teacher allocation in the latest seminar in the REDI Seminar Series.
As in Australia, teaching out-of-field is endemic in German primary and secondary schools and a product of the structures of the school systems and teacher education programs.

However, in contrast to Australia where the issue has been well recognised and documented for some time, it is a taboo in Germany, with research only emerging in recent years.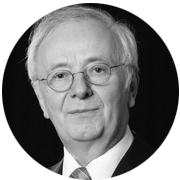 Towards Out-of-Field Secondary Mathematics Teachers? Subject-Related Teacher Identity.
Professor Günter Törner.
In this qualitative-phenomenological study, we will address the phenomenon of out-of-field teaching in mathematics. With the aid of an identity theory and by means of a typological analysis, transcripts taken from episodic interviews with 21 teachers who teach mathematics in secondary schools without a formal qualication to do so are analysed.
The gained typology comprises six types:
The Active-Learning Insider, the Experienced Semi-Professional, the Subject-Ane Pragmatist, the Out-of-Field Pedagogue, the Passive-Indierent Outsider and the Resigning-Concerned Outsider. In conclusion, it can be said that in-service teacher education should respect this heterogeneity. The school management is recommended to deal with the inevitable assignment of out-of-eld teaching in a responsible way.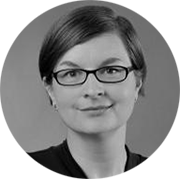 Education for Specialists or Generalists? Initial Teacher Education of Primary School Teachers in Germany.
Dr Raphaela Porsch.

German primary school teachers normally teach the majority of subjects in one class, resulting in some subjects being taught out-of-field, as they usually have not been trained for all subjects.
Research on the effects of teaching out-of-field suggests that it may be favorable for initial teacher education to cover all subjects that are to be taught at primary schools. Official documents on teacher education such as training regulations issued by the 16 German states were analysed, specifically focusing on the number of obligatory subjects that have to be studied in order to qualify as a primary school teacher. Based on these results, teacher education systems were either classified as a generalist,
specialist, or a hybrid model. Only seven of the systems can be labeled as an education for generalists. Thus, these findings indicate that the teacher education in combination with the class teacher principle at primary schools can be identified as one potential reason for the situation of teaching out-of-field at elementary level.