Actions and Detail Panel
Teacher Preview - Royal Botanic Garden Sydney
Wed. 5 April 2017, 4:00 pm – 7:00 pm AEST
Description

Digging Deeper - historical stories from the Royal Botanic Garden Sydney
Teacher professional development afternoon
Join the Royal Botanic Gardens Education Programs Team for an insight into the 200 year history of the Garden and beyond. Meet with experts who will delve deeper into the Garden's past and learn more about history and cultural programs for schools at the Gardens.
This workshop will cover:
Garden history programs for primary and high schools

A visit to the Garden Library historical collection and learn about some of our special objects

Historical reflections and stories from the 2016 Kaldor Project 32 barrangal dyara (skin and bones)

Archaeological record of the Garden

Garden History Tour visiting special historical locations such as the First Farm and Macquarie's Wall

Aboriginal Heritage and Culture presentation

And a tasty Bush Food afternoon tea!
Who: Primary & Secondary Teachers
When: Wednesday 5th April 2017, 4 - 7pm
Where: The Learning Centre, The Royal Botanic Garden Sydney
Cost: $20 per person
Bookings: Essential online.
Contact: school.excursions@rbgsyd.nsw.gov.au or 9231 8134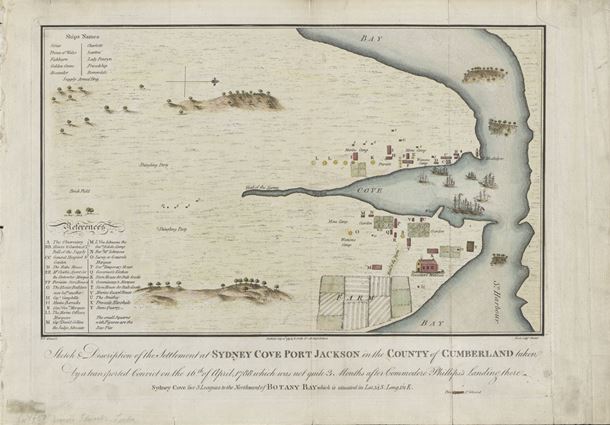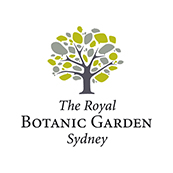 Images
Header: Garden Palace, Sydney drawn by J. T. Richardson, State Library NSW, Call# CXV1/Pub/Gar P/2
Photograph: Panorama of Palace Gardens and Farm Cove, 1903, Melvin Vaniman, State Library NSW, Call# DL Pg 40
Map: Sketch and description of the settlement at Sydney Cove Port Jackson in the County of Cumberland taken by a transported convict on the 16th of April, 1788, which was not quite 3 months after Commodore Phillip's landing there, Francis Fowkes, National Library of Australia, Call# MAP NK 276