TCM4000 Getting Started - E-mail & Linking - Document Manager

Multiple Dates
Event Details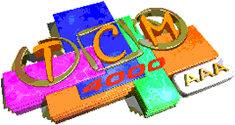 TCM4000 AAA + WORKFLOW SYSTEM 4
Getting Started - E-mail - Hosted by 2WORKsmart and the Team
Introduction to the over E-mail features that make TCM4000 the master of all Business Software.
(Details will soon follow)
BUSINESSbuilders Sponsored Event.
Organiser
We develop businesses, provide the access to the Tools and Services that put a professional face on any (SME) Small to Medium size company's. Training is the access to not making so many mistakes, the right tools for the job achieves a professional result.
Our team will provide the platform for a performance breakthrough.
Our systems will give you back valuable time and even more money.