Description
Marrickville Library is offering free one-hour Tax Help sessions at Marrickville Town Hall computer room. Select the day then time of the session.
Tax help sessions available:
Tuesday 8 August - Tuesday 31 October St Peters/Sydenham Library click here
Thursday 10 August - Thursday 26 October Marrickville Town Hall computer room click here
Monday 14 August - Monday 30 October Stanmore Library click here
Tax Help is a network of ATO-trained and accredited community volunteers who provide a free and confidential service to help people complete their tax returns online using myTax.
You are eligible for Tax Help in 2016-17 if your income is around $60,000 or less for the income year and you did not:
work as a contractor, for example a contract cleaner or taxi driver
run a business, including as a sole trader
have partnerships or trust matters
sell shares or an investment property
own a rental property
have capital gains tax (CGT)
receive royalties
receive distributions from a trust, other than a managed fund
receive foreign income, other than a foreign pension or annuity.
Attendees will need a myGov account linked to the ATO. Tax Help volunteers can help you create your myGov account and link to the ATO.
Remember to bring these to your appointment:
your myGov user ID and password
your bank account details (BSB and account number)
your tax file number
an original or amended notice of assessment from any one of the last five years
income statements from all sources
all your receipts for gifts, donations and work-related expenses
details of any child support payments made
details of any losses on investments in shares and rental properties (net investment losses)
If you had a spouse (married or defacto) at any time during the financial year, you also need to bring details of their taxable income or a reasonable estimate.
For more information about the Australian Taxation Office Tax Help program click here.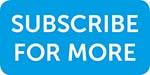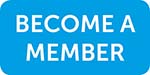 Photo and video consent information.
Inner West Council is strongly committed to ensuring people with a disability have equal opportunity to take part in local activities and have fair access to Council and community programs, services and resources. All Marrickville Library branches have step free entry, though please note there is no accessible toilet at Stanmore Library.