Sales Have Ended
Ticket sales have ended
We look forward to seeing you at the TATA hosted MONA Professional Learning.
Sales Have Ended
Ticket sales have ended
We look forward to seeing you at the TATA hosted MONA Professional Learning.
Description
The Tasmanian Art Teachers Association Inc. (TATA) invites members to a special event exploring the latest exhibition at MONA, The Museum of Everything.
This is MONA's latest exhibition where you can enjoy the work of alternative artists from the 19th, 20th and 21st centuries. 'The Museum of Everything is the world's first and only wandering institution for the untrained, unintentional, undiscovered and unclassifiable artists of modern times'. (http://www.musevery.com/#about)
Pippa Mott MONA Curatorial assistant will speak with attendees about the exhibition. There will be a Q & A with an opportunity to discuss the exhibition and what is coming up next at MONA. It is recommended that where possible you view the exhibition before the Q & A, but there will be time to revisit the show after this session.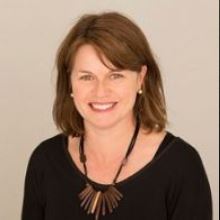 Associate Professor Penny Edmonds will address the group. She has a museum and academic background, and a specialty in Aboriginal-settler histories of contact, conciliation, and violence. Penny will speak in particular about the need to teach Australian and Aboriginal history in alignment with the national curriculum, and exciting pathways to do this through objects. Penny's research explores how hidden historical objects from our frontier past can offer fresh perspectives in rethinking and writing colonial history (you can learn more about this aspect of Penny's work via her Conversation piece ). Penny will draw from a range of objects she has written about over the years to speak to these topics, as well as ways to broach the more serious topic of settlement/invasion debates for older students.
This special event represents a valuable Professional Learning opportunity for TATA members to engage with ideas and artworks and catch up with colleagues in an inspiring setting.
https://mona.net.au/museum/exhibitions/the-museum-of-everything
WHEN 1 - 3 pm, Friday March 23th
WHERE Museum of Old and New Art
655 Main Road, Berriedale
Function room - Thanatos
TRANSPORT Provided for Northern members (dependant on numbers)
COST Member $25 a head (payment in cash on the day)
Non members $45 a head (payment in cash on the day)
A drink and lunch will be provided on arrival, in the function room Thanatos
REGISTRATION by Monday 19 March, 2018 at 11:30pm
For those that need to apply for PL our excursion addresses the following Australian Professional Standards for Teachers:
2.1 Content and teaching strategies of the teaching area
2.4 Understand and respect Aboriginal and Torres Strait Islander people and promote reconciliation between indigenous and non-indigenous Australians.
3.4 Select and use resources
6.2 Engage in professional learning and improve practice
6.3 Engage with colleagues and improve practice
7.4 Engage with professional teaching networks and broader communities