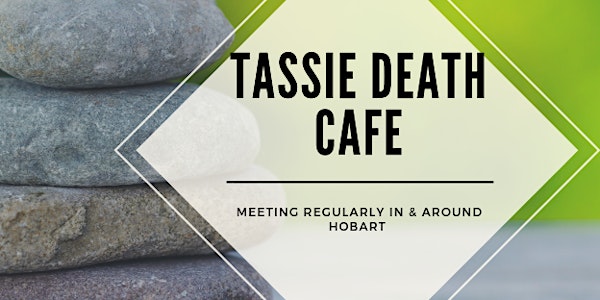 Location
Rivulet Cafe
64 Anglesea Street
South Hobart, TAS 7004
Australia
Interested in Death, Dying and Living Well ? Come along and join the conversation.
About this event
Death Cafes are a movement out of the UK with the simple idea of getting together to drink tea, eat cake and talk about death & dying. As the notion goes Taxes & Death aren't negotiable and will catch up with each of us eventually ! Why not get on the front foot and think about what you'd want at end of life, it all starts with a conversation, gaining knowledge and being informed as to what's available and possible.
Tassie Death Cafe started in 2019 in cafes around Hobart and online, there is no set topics, agenda or religious bias, everybody is welcome.
Leigh Connell & Lynn Redwig are End of Life Doulas and are both passionate about supporting others to live and die well (whatever that means to each individual) and engaging the community in discussing this "taboo" topic.
Have a look Tassie Death Cafe on Facebook, come and "like" us and keep abreast of what we're up tp.