Description
Back by popular demand, Peter Iseli's stunning Tara the Liberator, (14-metre high Tara thangka painting) will inspire all those who see it, calming the mind and giving you a giant blast of positive power. Commissioned by Lama Zopa Rinpoche and taking Iseli four years to complete, it features 21 Taras (the female Buddha) with a gigantic green Tara in the centre. Each of the 21 Taras has a special power to help us – to live a long life, to achieve prosperity or relationship harmony, or to protect us from jealousy, anger, sickness or troublemakers. The thangka is so huge, Iseli had to paint it in sections. It debuted in full at White Night Melbourne and now comes to White Night Ballarat!
Spiritual Director
Venerable Lama Thubten Zopa Rinpoche was born in Thami, Nepal, in 1946. At the age of three he was recognised as the reincarnation of the Lawudo Lama, who had lived nearby at Lawudo, within sight of Rinpoche's Thami home.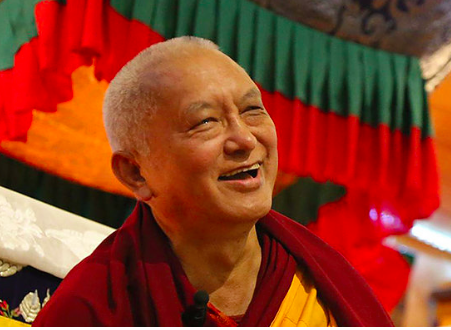 ---
The Artist
Peter Iseli is a master thangka painter based in Italy. His successful career goes back to the 1970s. He has presented his work in many exhibitions, museums and galleries, It took him 4 years to paint it and it's already here. Peter has also won prizes in significant visual arts institutions, and has displayed important projects in public buildings in the Swiss city of Bern.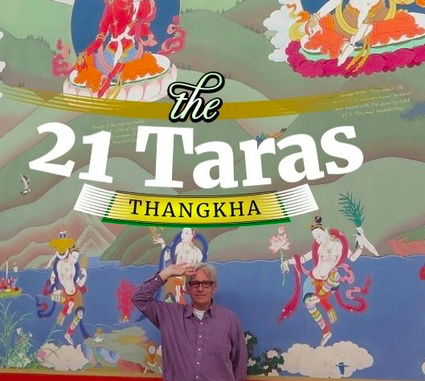 Tara the Liberator is an act of love and a gift of hope, available to anyone of any belief and way of life.
---
Supported by the Tara Institute.
Website:
Contact:
Jane Lewis (English only)
jane@21tarasthangka.org
Christine Lam (Mandarin, Cantonese, Vietnamese)
christine@21tarasthangka.org