About this Event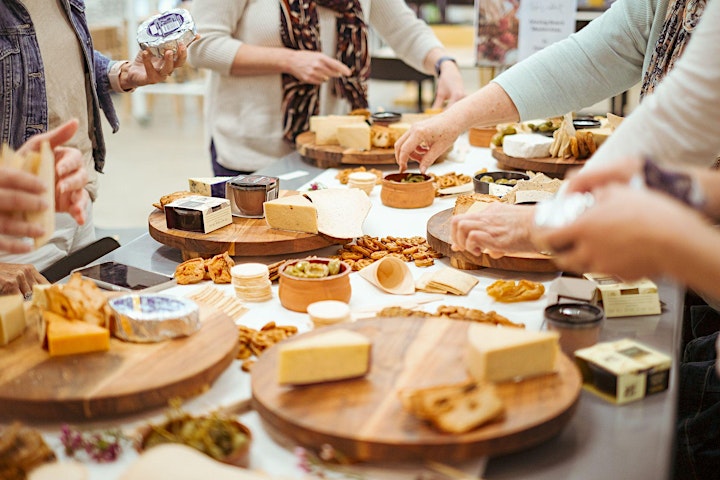 Join Jasmine from Tapas Addict, one of Australia's Top Grazing Stylists and Grazing Queen, to discover:
-How to create your own grazing platter
-Different types of cheese (soft/hard) / how to select cheeses and more
-How to fold meats and place them
​-Tips, tricks and techniques on how to create the perfect board everytime!
THE EVENT INCLUDES:
A TAKE HOME BOARD, FILLED WITH GOODIES WORTH $130
TASTING STATION OF MONDO DORO MEATS
SOFT CHEESE BY FROMAGE D'AFFNOIS
TASTING STATION OF CHEESES
plus bubblies and wine to enjoy whilst grazing
There are TWO SESSIONS - you only need to attend one!
MORNING 11-1 & AFTERNOON 2-4. ​
We have run 18 grazing Masterclasses now, with each one selling out.
​Make sure you invite friends over that night so you can share your goodies and your new found skills for grazing. You get to take home your own completed boards, with all the foods at the end of it!
Want to look at our work?
www.tapasaddict.com.au
NOT CONVINCED AND NEED SOME REVIEWS?
*****
'I loved Jasmine's energy - she is also a wonderful communicator. I learned some really good takeaway points. The course was also very good value for money - for the price you get membership of European Foods and, speaking of takeaways :), an exceedingly generous grazing plate as well as the lovely wooden platter to take home.'
​
'The energy of Jasmine was amazing and infectious, It was great to taste the food before we made our boards. It was an bonus to be able to take all of what we made home with us'
​
'The fact that you get to go home with so much more than just the cheeseboard. I learnt so much!'
​
'I enjoyed watching Jasmine do the board first and then us being able to have a go. '