Come and celebrate Live Tango music, Italian food, Spinal flow yoga & Tango class and performance at a gorgeous rustic and warm venue!
About this event
Prepare to tantalize all the senses. Italian food, Argentinian Music, beautiful dancers to watch, dancing to do, a warm fire place, rustic bohemian venue and wonderful guests!.
Doors open at 5pm and Cafe Free-Ariello by Bri will be firing up their ovens. You can arrive and order a meal for later , or get in and have an early meal before the rest of the show. These guys will close their orders by 8pm.
At 530pm, Kirstie from Home of yoga / Heart Place located at the Fibonacci centre will guide you through a warm up to the spine and circulation, with a 5 dimensional Spinal flow Yoga for 30 minutes . You will not get hot or sweaty, you can do this in a dress, that is; no special clothes required, and you will not put your hands or bottom on the floor. It is easy but it will warm you up. It is best without shoes on .You could bring a spare pair of socks.
At 6pm, Artur and Mira Danielewski will lead us through a Tango class designed to include complete newies to Tango so you can enjoy moving with a partner to our Live Tango Trio, Tango22. This Couple have international experience , performing at international Argentine Tango Festivals. In Australia they performed with the WA Symphony Orchestra at Perth Concert Hall. Mira and Artur will perform especially for us later in the evening.
From 7pm DJ Helen Schairer will play her list of Tango Specials until 8pm
At 8pm be prepared to tantalize the hearing and seeing with our Live Tango Trio, Tango22. . Cathie Travers on Accordian, Hugo Alvarez on Guitar and Rebecca Vouyoucales on Flute will present to you the sensation of Live Tango Music.
Cathie has been a musician since the 70's. She's worked as a singer-guitarist, keyboard player in rock bands, a 'classical' pianist, avant-garde keyboardist and exponent of digital technologies in music, and is currently one of the most highly regarded accordionists in Australia.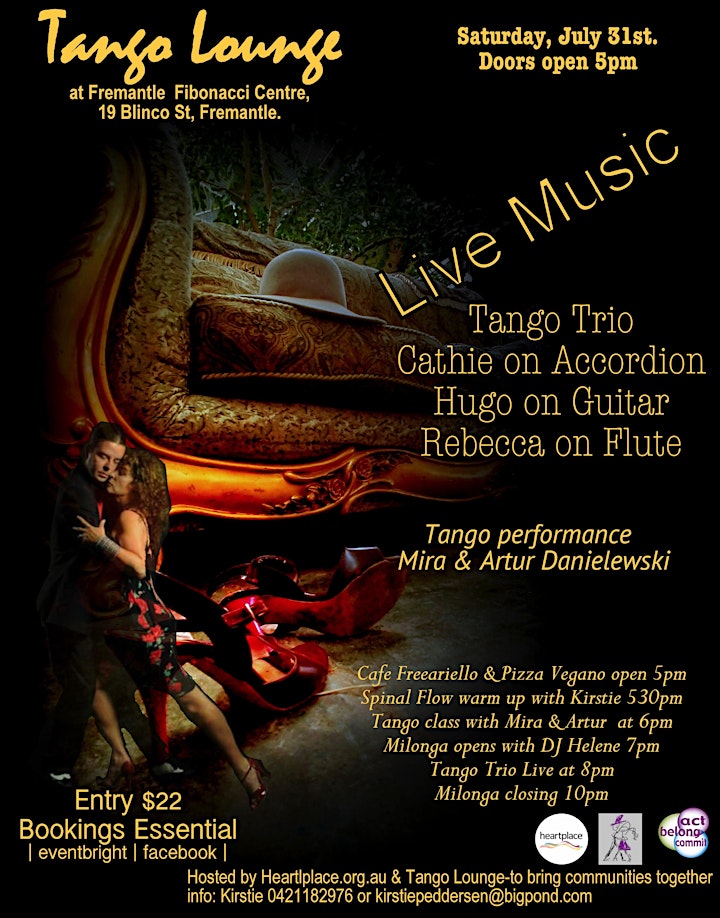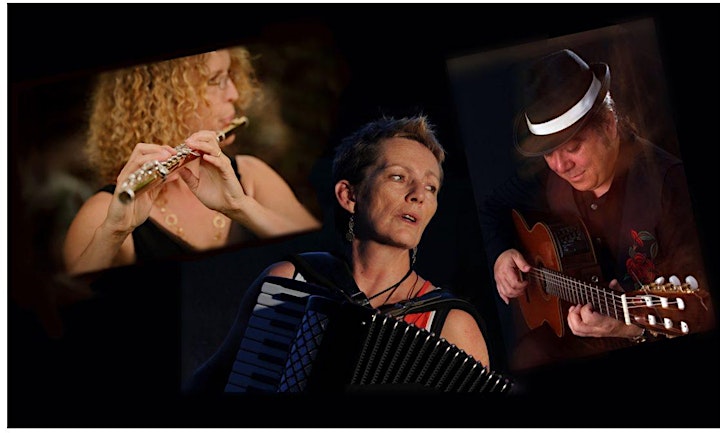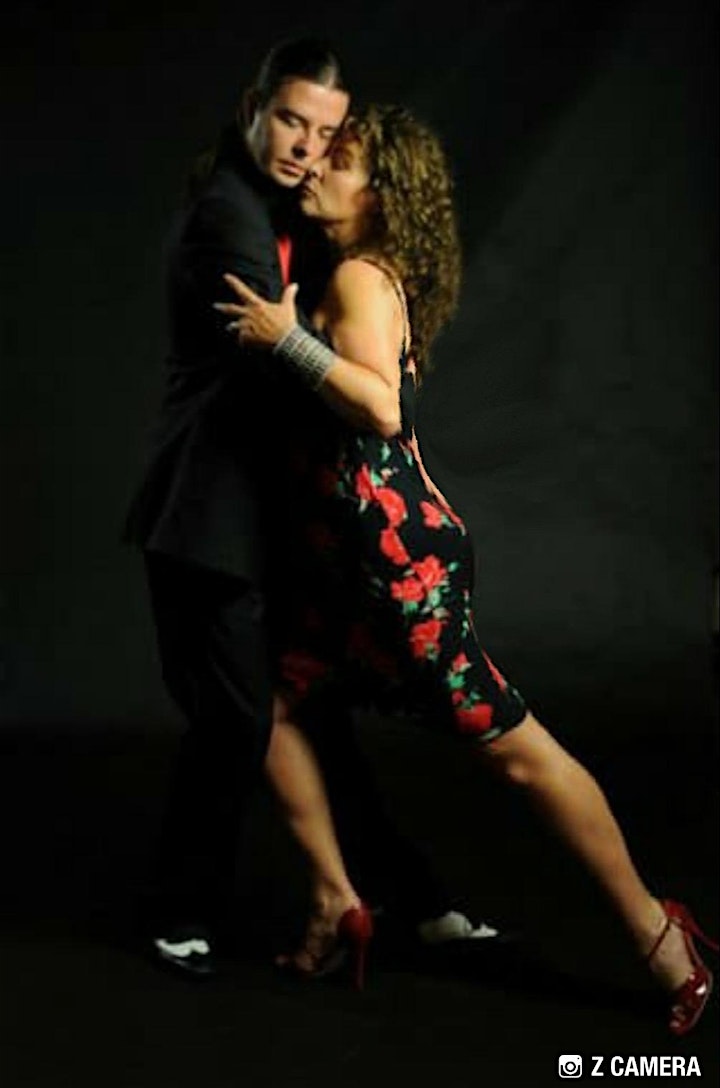 Organiser of Tango Lounge
Tango Lounge aims to celebrate Tango music, Italian food, Spinal flow yoga and a gorgeous rustic and warm venue!
Tantalize the senses with sounds, smells, tastes, warmth from the open fire place and movements with spinal flowing yoga, and Tango dancing and connection with yourself and a dance partner on the dance floor. Watch dancers , be a dancer, listen to and /or move your body to the sounds of Live Tango musicians, , the tastes of italy in pizza vegano and cafe free ariello, the rhythm of dance and a little bit of spinal flow yoga