Jazz violist and orchestral composer, Tamil Rogeon, returns with his soaring and celestial jazz odyssey Son of Nyx.
About this event
His first full-length album in three years, is one of the very few viola-led jazz LPs of our time.
Named Son of Nyx after Greek God of satire, Momus, (who is the twin of Oizys and son of Nyx, Goddess of the night), the album is a swirling six-track prism of exploratory modal jazz, Afro-latin percussion and boundless string-led composition, featuring Melbourne's best. Sam Anning - bass, Felix Bloxsom - drums , Daniel Mougerman - Keys, Javier Fredes - percussion, Rita Satch - synths and vocals, Tamil Rogeon - viola.
+ special guests Allysha Joy (solo) and djs Zjoso and Colette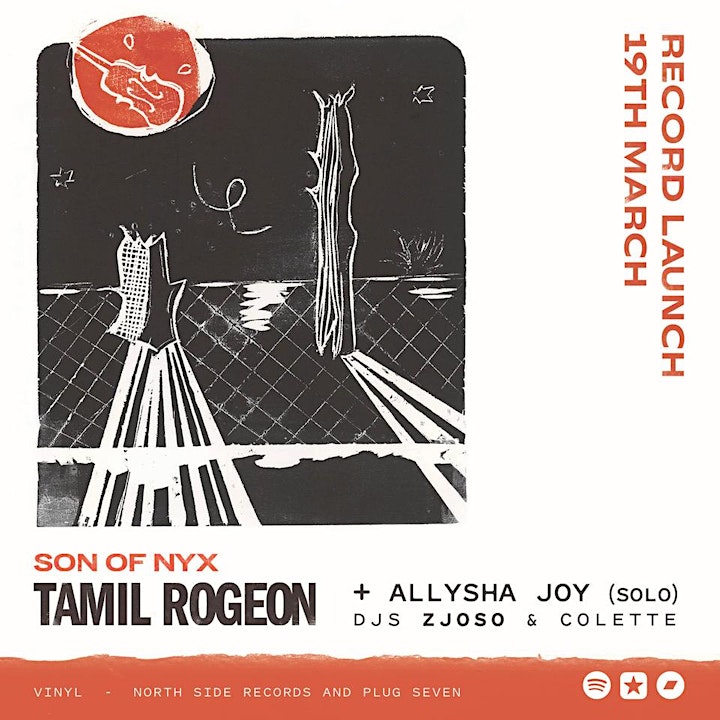 Organiser of Tamil Rogeon - Son of Nyx Record record launch + Allysha Joy (solo)