Description
Dr Janet Scarfe presents April's Talking History Lecture: 'Puss Campbell's Great Adventure: World War 2 through the diaries and photos of a South Australian army nurse.'
Dorothy ("Puss") Campbell served in the Australian Army Nursing Service from 1940 to 1946, in England during the Blitz, in the Western Desert during the siege of Tobruk, in Papua New Guinea, and in Queensland and South Australia. Captain Campbell spent many nights in air raid shelters and nursing in a tin hat but she was never directly bombed on land or sea. She was one of the vast majority of 3500 army nurses who survived the war without capture, imprisonment or fatal illness. Her experiences are caught in her extensive diaries and photographs shared here by her niece Janet Scarfe.

This free public lecture is part of the History Trust's Talking History series.
5.15pm for a 5.30pm start. Parking available on Torrens Parade Ground, off Victoria Drive. Refreshments will be provided.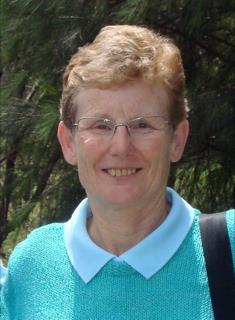 Dr Janet Scarfe is a retired public servant and independent historian who has done extensive research on Australian army nurses in WW1 and WW2. Her masters thesis Bridge of Polished Steel as Fine as a Hair: The Oxford Movement in South Australia 1836-81 Adelaide 1976 was a study of Anglicanism during the episcopate of Bishop August Short.