Description
Dr Gillian Dooley presents June's Talking History lecture -
Matthew Flinders and his Friends

In all the ups and downs of his career, Matthew Flinders always knew he would get nowhere without his friends – and we have a vast amount of evidence from his letters and journals about what friendship meant to him and whom he regarded as his friends. 'How extremely happy I have been in my friendships', he wrote to George Bass. His wife, Ann, was 'not only a beloved wife, but my most dear and most intimate friend'. He called Sir Joseph Banks 'my greatest and best friend,' but the Investigator ship's cat Trim was also his friend and in turn Matthew was Trim's 'affectionate master and friend'. When he wrote towards the end of his life that he had gone to sea 'against the wishes of my friends,' he meant his father, who had opposed his wish to join the navy. Detained on Mauritius for more than 6 years, he made many life-long friends among the French inhabitants. He took friendship and its obligations extremely seriously and often went out of his way to repay a friend's kindness.

In this talk, Dr Gillian Dooley, Honorary Senior Research Fellow from Flinders University with a long-standing interest in the life and times of Matthew Flinders, will go to Flinders' own writings and other contemporary sources, to explore his affections and allegiances, and establish who his real friends were.
This free public lecture is part of History Trust of South Australia's Talking History series.

5.15pm for a 5.30pm start. Parking available on Torrens Parade Ground, off Victoria Drive. Refreshments will be provided. Wine sponsor - O'Leary Walker Wines.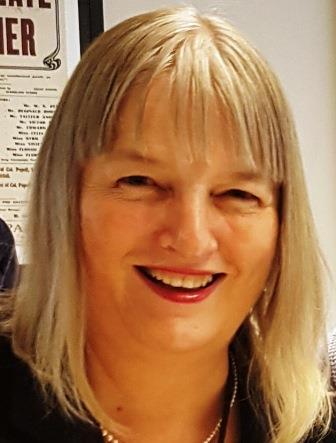 Dr Gillian Dooley is an Honorary Senior Research Fellow at Flinders University, South Australia. She was Special Collections Librarian for 17 years, and her interest in Matthew Flinders arose while indexing materials on him in the Flinders Collection. She is the co-editor of Matthew Flinders' Private Journal (2005) and has published several articles on Flinders. In 2014, she was invited to give the Royal Society Matthew Flinders Memorial Lecture at the Royal Society of Victoria in Melbourne, and in September 2017 she will give a lecture on Flinders and Sir Joseph Banks at the Royal Maritime Museum, Greenwich. Gillian is also the editor of two electronic journals, the author of books and articles on literary subjects, and the treasurer of the South Pacific Association for Commonwealth Literature and Language Studies (SPACLALS).