Description
Immersed in the beautiful bushland at Eramboo, artist Fiona Verity takes you through a guided drawing adventure where you will take a line for a walk.
Walk and draw in this unique and peaceful environment working with inks and found natural objects for a unique creative experience.
Fiona will guide you through a series of exercises to open your drawing to new ways of mark making and expression. See beyond the usual and extend your approach to drawing with an experienced teacher.
The workshop can be enjoyed by anyone wanting to explore landscape through drawing and mark making, whether learning some new skills or developing current ones.
Workshop includes a delicious morning tea and all materials. Paper, inks and tools will be provided so come along and enjoy the experience of living in the moment! Children over the age of 10 and accompanied by an adult are welcome.
For further information, or if you have any questions please contact Fiona at fiona@fionaverity.com.au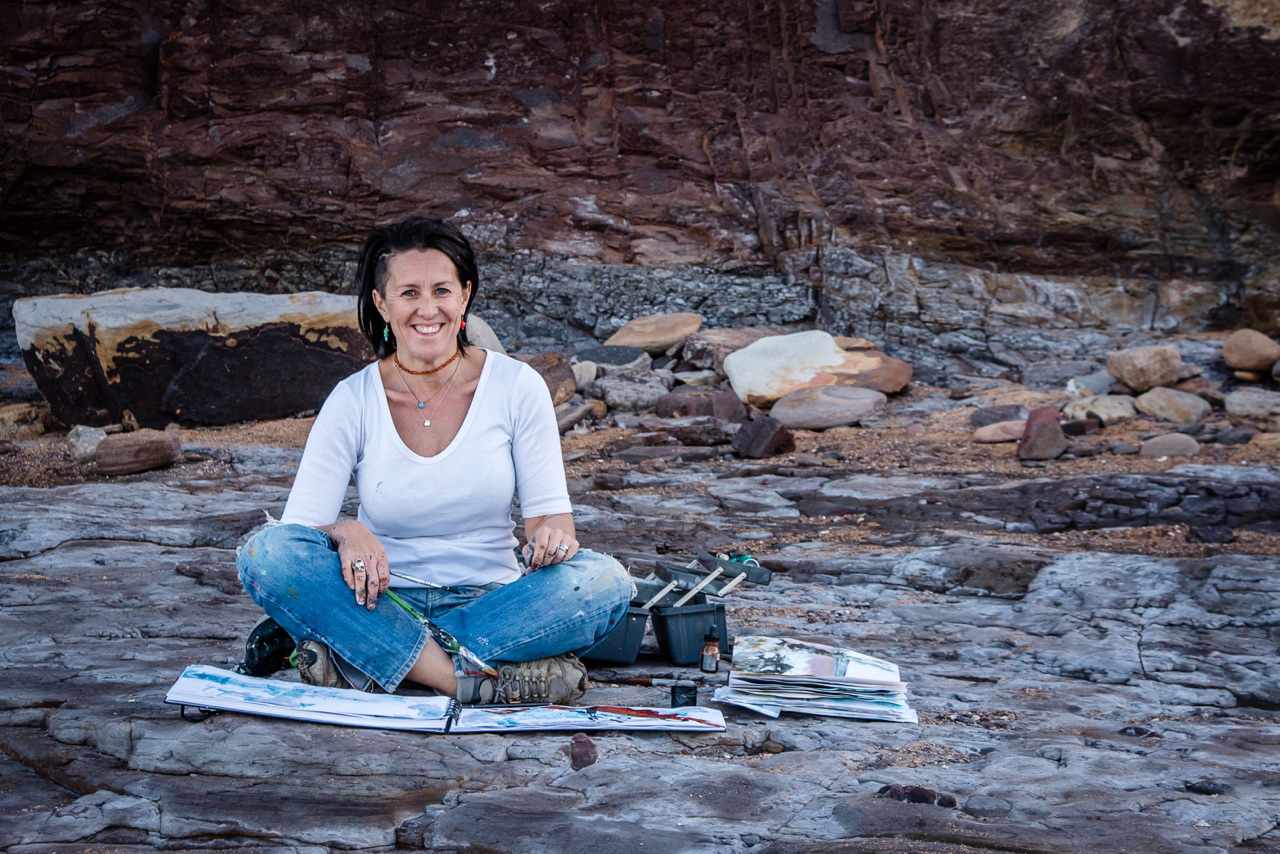 About:
A constant curiosity creates the need for me to draw daily in my sketchbooks, with my creative practice forever evolving. With the quest to never work to a formula, always seeking the new, the process, the journey, the inner struggle as a painter is as important in my practise as the final product. My regular dose and connection with nature, provides a constant source of imagery and inspirations, I seek a personal interpretation of the landscape rather than a representational one, leaving the viewer an opportunity to be open to a speculation of what they are seeing, finding their own story.
Fiona Verity is the Director of the Pittwater Artist Trail and has exhibited widely including at The Other Art Fair, Sydney Road Gallery, Gallery 4, Manly Art Gallery, Me Gallery and Duck Rabbit Redfern. Fiona presents regular creative workshops, art classes and tutors in her Newport Studio. To find out more: http://fionaverity.com.au/
Organiser of Taking a Line for a Walk: Drawing Workshop with artist Fiona Verity
Eramboo Artist Environment is a contemporary creative art space on the edge of a World Heritage National Park, where artists flourish and grow connections between art, nature and the community.
Eramboo is located in a  bushland setting, that borders with Kur-ring-gai National Park on Sydney's Northern Beaches.
It operates 7 creative studios, a live in residency program for International, Interstate and Regional artists, a gallery space and exhibition program, a Masterclass Program, art classes and creative events.
Eramboo arts programs include visual artists working in all media, writers, musicians, public art, and performance.
Eramboo is a not for profit arts organisation, a registered charity and in a cultural partnership with Northern Beaches Council. It is operated by a volunteer Directors board and is funded by studio hire fees, fees from classes & workshops, grants, donations and sponsorship.  

For information about Eramboo, please email info@eramboo.com.