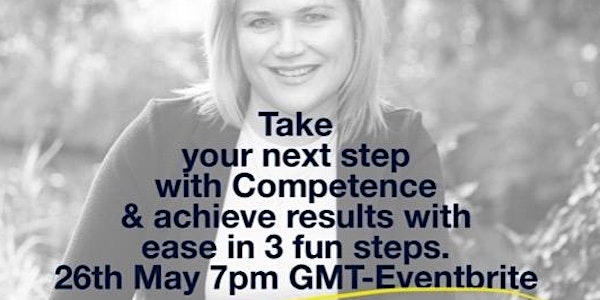 Take your next step with Competence & Achieve results in 3 fun steps!
Whether you're looking for a career change, Relationship or self-image revamp- this workshop is a Go-To for you to make a confident move
About this event
When it comes to making a move in life-a next step that will take us to next level, we often stop in apprehension or even get stuck in reverse.
Moving up a career ladder,
Taking your relationship to a new level
Improving your self-image... - It all can come with a pinch of fear.
In my short and fun workshop, I am going to give you 3 easy-to-follow steps that you can use anytime anywhere, - and enjoy the next step you're anticipating.