TAKE YOUR BUSINESS TO THE NEXT LEVEL! Join us at a COMPLIMENTARY Keynote

Wednesday, 19 July 2017 from 6:00 pm to 7:00 pm (AEST)
Event Details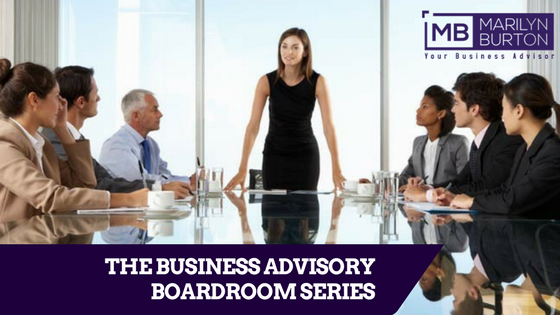 Want to Take Your Business To The Next Level?
Join us for this COMPLIMENTARY series hosted by Marilyn Burton and supported by local business professionals
You'd rather be dead than work for someone else.
You've already done the hard work. You're seeing stable, consistent turnover - but you want more.
More profit, so you can maximise effectiveness for you and your team.

More impact, so your success can help solve social problems.

More personal time, so you can take holidays without worrying about work.
You're ready to grow your business to the next level.
So you have options. You can do it alone - identify growth opportunities, develop a plan and implement the changes you need to make.
But it's much easier - and more fun - with support.
You could hire an advisor to help you break through.
What if you could hear six different advisors, all experts in diverse fields, sharing their strategies and tools for next-level business?
At our first free Business Advisory Boardroom event, you'll learn How to Have Your Best Year Ever In Business. You'll understand:
the 4 most common steps to failure & how to avoid them
why most people don't change & how you can do it easily
the 5 best ways to increase both sales & bottom line profit
how to harness the amazing power of the Multiplier Effect & create exponential profit growth
PLUS you'll discover how to:
develop a mindset of excellence in business & life
beat procrastination & get more done in the next 90 days than most people do in a year
overcome past influences that created your current reality & embrace a new paradigm of thought and vision
tap your individual 'potential' & turn it into potent, profitable action!
AND you'll leave with 15 practical strategies you can use to help improve performance and increase profits in your business: tiny, doable low-cost or zero-cost changes that help boost performance, build profits and reclaim your personal time.
What Clients Who Attended this Keynote Say
"Great presentation! Loved the information re: failure cycle & procrastination. Small increments in customers/sales revealed exciting opportunity for future growth in my business."
- Patricia B
"This presentation showed me manageable steps to the growth we are all after."
- Mark G
"After attending this presentation I recognised the need to change my current position. And realised how easy it would be to implement. It is possible to change using simple steps. Exciting proposition."
- Donna G
Who's Your Host?
Marilyn Burton is the advisor for business owners who're ready to capitalise on their success.
She started her personal business journey aged 18, when she bought a small retail business in receivership. By doing the things that came naturally to her - implementing measurable systems, finding problem areas and fixing them - Marilyn turned the business around in just 12 weeks and sold it for a profit.
This early success sparked a passion for rejuvenating and revitalising tired businesses (and business owners). She worked in the USA for several years assessing the performance of companies approaching receivership and devising turnaround strategies. With a 95% success rate, her services were in high demand.
With this wealth of experience, Marilyn travelled to New Zealand where she joined a company that was $30,000 in the red. The owner couldn't see a way out. Marilyn helped to quickly analyse individual strengths within the business, reposition key personnel, implement new systems and target the right market. The business built up to a staggering $10M turnover in just 4 years.
Marilyn has a natural ability to treat everyone as an equal, helping her clients feel comfortable and supported. Her years of experience in identifying the greatest strengths inside existing businesses mean she's uniquely qualified to help target the best opportunities for creating exponential growth.
Marilyn was able to put a framework around what was required and break it down into manageable, doable strategies. She took what seemed to be a monumental task and restructured it into something quite achievable and no longer daunting. We're now running a more successful business which has systems in place so that even if I need time off, I am happily able to engage someone and know full well they can follow the plans we have in place. I can honestly say that working with Marilyn was a pure pleasure. She really cared about our success and made everything seem so simple. I would not hesitate in recommending her to anyone requiring any help with their business.
- Josefina Lim
Note:How to have your best year in business delivered under licence from yb12coach-www.yb12coach.com
Have questions about TAKE YOUR BUSINESS TO THE NEXT LEVEL! Join us at a COMPLIMENTARY Keynote ?
Contact Marilyn Burton
Save This Event
When & Where

Robina Community Centre, 198 Robina Town Centre Drive, 1st Floor Meeting Room 2.2

ROBINA, QLD 4226
Australia

Wednesday, 19 July 2017 from 6:00 pm to 7:00 pm (AEST)
Add to my calendar
TAKE YOUR BUSINESS TO THE NEXT LEVEL! Join us at a COMPLIMENTARY Keynote