Description
Take Charge of your Career and Finances Workshop
Your Path to Achieving Financial Independence.
This unique workshop focuses on empowering women in their finances and career. Many of us don't devote enough attention to these topics, and this workshop gives attendees an opportunity to invest in themselves for two hours of informative content that can shape your future.
• Experts in financial planning and investment advice Felicity and Candice will share with you some tips, insights, and action plans to help you better understand and take control of your wealth.
• Career Coach Robin will provide essential career tips on how to have a successful career that you love. She will share with you on how to maximise your strengths in your career and life.
• Marketing expert Belinda will share with you the importance of marketing and how she transformed her career.

Everyone is welcome
Ticket price of $25 includes (Bring a friend offer, two tickets for $40):
Light Dinner and Beverages
Free Gift Bag valued at over $60
Free Inspirational Book "The World We See", valued at $34.95
Take home workbook
Lots of lucky door prizes to win including a Career Coaching session, 30 minute Styling Session and more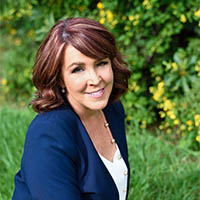 Robin DeLucia, Founder and Career Coach, IMPower Coaching
Robin grew up in Phoenix Arizona and started her corporate career in banking. She's married an Aussie 10 years ago and lives in Sydney with her blended family of three kids who are all in uni.

For more than 20 years, Robin worked in various Director roles for American Express, IBM and Bank of America, and was head of Human Resources and Corporate Services for a telco company in Australia. In this role Robin took on a major initiative to completely overhaul the cultural and performance structure of a rapidly expanding service provider company. She successfully implemented a new organisational design, developed and introduced a comprehensive performance management system and also launched a women's network within a male dominated company.
Robin has always loved managing and developing people to succeed in their roles and future careers. After doing career coaching for other businesses, she started her own career coaching business a year ago IMPower Coaching - targeting corporate women and working mums who are struggling in their career, as well as people new to Australia. She enjoys doing volunteer coaching with NDIS clients too.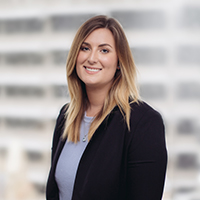 Candice Bourke, Private Client Adviser, Ord Minnett
Candice gained her investment advisory experience within family office structures and a particular focus on the not-for-profit sector. She is passionate about intergenerational private wealth management and philanthropic investment services. She is actively involved with charitable fundraising and sits on the Australian Stockbrokers Foundation Committee.
Candice creates tailored investment strategies and philosophies to match her clients' needs and goals, through investment portfolio construction and management. She specialises in advising on Australian and international equities, listed fixed income, term deposits and cash management solutions, ethical investments, risk minimisation, and diversification through asset allocation.
Candice holds a Bachelor of Arts and a Bachelor of Business.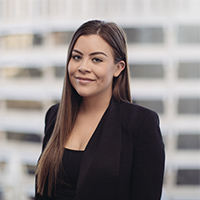 Felicity Thomas, Private Wealth Adviser, Ord Minnett
Felicity has extensive financial planning advisory experience helping both, private and business clients, achieve their personal and financial goals. She helps clients identify the right strategy, structure and investment portfolio for their needs. She then partners with them over the long term through a trust-based advice relationship to grow their wealth and passive investment income, to ensure they achieve financial security. Felicity's specialist advice encompasses her clients' total financial goals and objectives. Felicity provides comprehensive advice on investment portfolio construction and management, self-managed superannuation funds, gearing, personal superannuation, retirement planning strategies, aged care, estate planning, succession planning, personal insurance, business insurance and debt reduction.
Felicity holds a Masters of Financial Planning, Graduate Certificate in Applied Finance, and a Bachelor of Property Economics.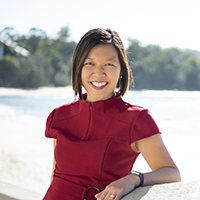 Belinda Daly, Founder and Marketing Consultant, The Marketing Edit
Belinda is a senior marketing, digital and communications consultant with over 22 years experience in the retail and property sector. Belinda has worked for a number of leading property companies including Lend Lease, Walker Corporation, Stockland and most recently led the marketing function for AMP Capital Shopping Centres across their 29 properties in Australia and New Zealand. Belinda has developed award winning customer experience programs and has a deep interest in using multichannel segmented strategies to reach customers. She has worked with hundreds of individual retailers and businesses across her career.
Belinda founded The Marketing Edit in 2018 which supports small and medium businesses decipher the complexity of marketing in today's world and to develop strategies that grow their businesses.