Description
Hi,
I am really pleased to announce the first ever ICA classes in Taiwan. We get new requests from countries all over the globe, so I am very excited to add Taipei to our roster of locations, joining Sydney, Berlin, London, NYC, Los Angeles and Singapore.
The price is significantly cheaper than our other locations because it is a BYO (bring your own) machine class. That means you will need a Resolve 12.5 compatible Mac or Windows machine. All Media and a number of Ripple control surfaces will be supplied for the duration of the classes.
Looking forward to visiting Taiwan and spreading my color correction knowledge to the local film industry. Please contact me directly if you have any questions regarding the content of the classes. weagles@icolorist.com
Regards
Warren
RESOLVE 12.5 101 ( 2 Days ) Nov.28,29.
RESOLVE 12.5 101 入門課(Nov.28,29):適合入門者、初階調光師、剪輯師、DIT、攝影師及視覺效果人員。內容會提到業界工作流程、基礎色彩理論、調光方式與技巧。上課不趕進度,強調學員群體參與。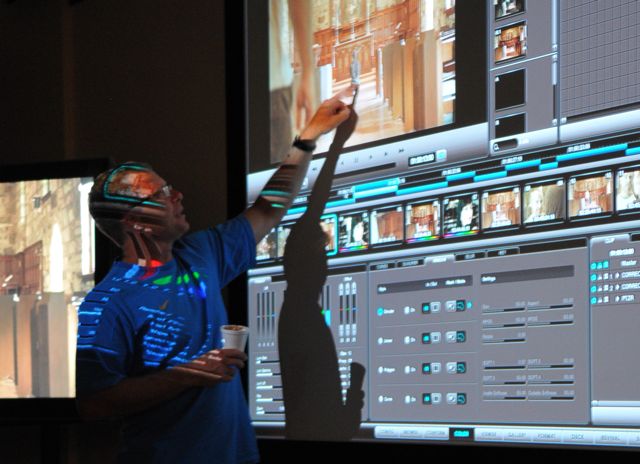 This class is an excellent introduction to DaVinci Resolve V12.5. It is ideal for first time users and you do not need to be a Colorist to attend. Class size is normally capped at eight-ten students with a workstation and control surface for each student. The class mixes the operational side of Resolve with some practical real world training on workflows, basic color theory, grading approaches and techniques. It is run at a relaxed pace, questions are encouraged and group participation is a key part of the course. You are encouraged to download Resolve and have a play.
This class is ideal for junior colorists, editors, DITs, DPs, Photographers and VFX guys, basically anybody with a desire to get into color correction.
You are required to bring your own laptop to the class.
What You'll Learn:
How to load your V12.5 software and get started
New v12.5 Media Management tools
Getting different RAW camera formats into the Resolve
Conforming with XML and EDLs from FCP and Premier
Basic Color theory and how this works in the DaVinci
Primary and secondary correction including curves and the new v12 3D Keyer
What are waveforms, how do they make us a better Colorist?
How the nodes work, they are very powerful when used correctly.
5 Power Windows: Learn why you use them, not just how to use them
Tracking Windows with the auto tracker
Keyframing both color correction and framing controls
Grading digital material, including BMCC, RED and Sony
Colorist strategies with Resolve
Matching a sequence, where do you start?
Using a control surface, how it makes us better and faster
Test what you have learned when grading the Colorist challenge material.
RESOLVE 12.5 101 入門課程內容:
v12.5 新的媒體管理工具
各種不同 RAW 格式導入
將來自 FCP 與 Premiere Pro 的 XML 與 EDL 套片
基本的色彩理論以及如何應用在 DaVinci
一級與二級調色,包含色彩曲線及 v12 中新的 3D Keyer 工具
什麼是波形監視器(waveform),它如何讓你成為更好的調光師
威力強大的節點如何運作
5種 Power Windows,不只會用,還知道為何而用
自動追蹤的 Window
色調調整關鍵格與構圖控制
處理各種數位影片,包含 BMD、RED 與 Sony 攝影機檔案
使用 Resolve 的調光策略
怎麼開始讓同場畫面有相同色調?
使用控制台,它如何讓你工作做得更快更好
最後還會有調光測驗,檢驗你學到了什麼 入門課程學員評價影片


RESOLVE 12.5 201 Advanced Class ( 2 Days ) Nov. 30, Dec 1
RESOLVE 12.5 201 進階課 (Nov. 30, Dec 1):適合所有 Resolve 調光師、調光助理與已學過入門課的學生。課程不單從 DaVinci 的角度,而是以總覽的觀點看待調光。學員們可帶自己的素材來上課,將一段影片序列從頭到尾調一遍。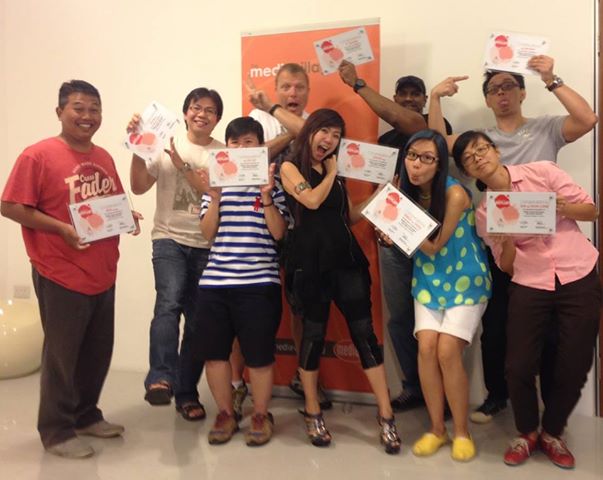 Ideal for current Resolve Colorists and assistant operators or students having taken the R101. We cover advanced techniques and tricks using the latest software. These classes are normally capped at ten people with each student getting to use a control surface at some stage.
Students are encouraged to bring their own material so the instructor and the students can grade and discuss the different formats and the challenges they bring. This is an advanced class that looks at color correction in general not only from the DaVinci point of view.
This new class is designed around a small conformed sequence that you can take away. We will work through the project from start to finish, using Resolve V12.5 and general colorist strategies to get the job finished. You will be able to keep the media project and stills, a great way to continue your learning.
You are required to bring your own laptop to the class.
YOU WILL LEARN:
Start with a complete look at v12.5, what tools are great for the colorist?
A complete workflow using advanced techniques on supplied material that you can take away.
Bring in camera original footage using the new Media Management tool
Grade a look for editing from the 4K RAW camera files.
Making a LUT, exporting LUTs and Looks
Render 1920 ProRes or DNxHD for Editing, H264 for the web. DPX for VFX
Conforming from FCP and Premier projects
Conform the ProRes in Resolve using the XML, it's not correct what can we do?
How to animate shapes and framing with the keframing tools
Bring in audio .wav then compare the conform with the offline reference movie.
Swap to the RAW camera files.
"Conform v Bake", what are the pros and cons of each workflow?
Where do we start the grade?
New Primary controls. 3 way color corrector. Offset, Curves and LOG grading
Look creation. How to preview a look through the whole timeline using the Splitscreen
Plugin FXs, is this a job for the Colorist?
Advanced secondary grading, keying including the new 3D keyer
Advanced tracking controls with the new 3D tracker.
VFX shots inserted into the timeline
Physically add grain and scratches from supplied ICA media.
External mattes, how do they help us?
NR we look at the different types, using the Splitter and Combiner Node
RESOLVE 12.5 201 進階課課程內容:
完整看待 v12.5 對於調光師來說有哪些很棒的工具
完整的工作流程,使用進階的調光技巧
使用新的素材管理工具
對 4K RAW 素材調色
製作 LUT 並輸出色調
輸出 ProRes 或 DNxHD 供剪輯使用、輸出 H264 供網路用、輸出 DPX 給視覺效果用
從 FCP 與 Premiere Pro 專案套片
若從 XML 套片時出狀況,該如何解決
使用關鍵格改變形狀與畫面構圖
匯入 .wav 聲音,使用 A 拷比對套片結果
將素材切換成大檔
調色要從哪裡調起?
新的一級調色控制。三向色調調整、Offset、曲線與 Log 調色
色調建立。如何使用分割視窗預覽全時間軸色調
效果外掛。它們算調光師的工作嗎?
進階二級調色、使用新的 3D Keyer 去背
使用新的 3D 追蹤器進階追蹤控制
在時間軸中插入視覺效果鏡頭
從提供的 ICA 素材中加入影像顆粒與刮痕
外部遮罩,它如何幫助調光師?
各種雜訊去除設定介紹,使用 Splitter 與 Combiner 節點
Looks and Matching Masterclass

( 2 Days ) Dec. 2,3
Looks and Matching 大師班 (Dec. 2,3):適合具 Resolve 一年以上經驗的調光師。課程包含討論影片色調如何影響片子的情感,會學習如何建立傳統電影、廣告與 MV 感調色,以及和客戶的應對、建立色調與探索新色調。學員可帶自己的素材來上課。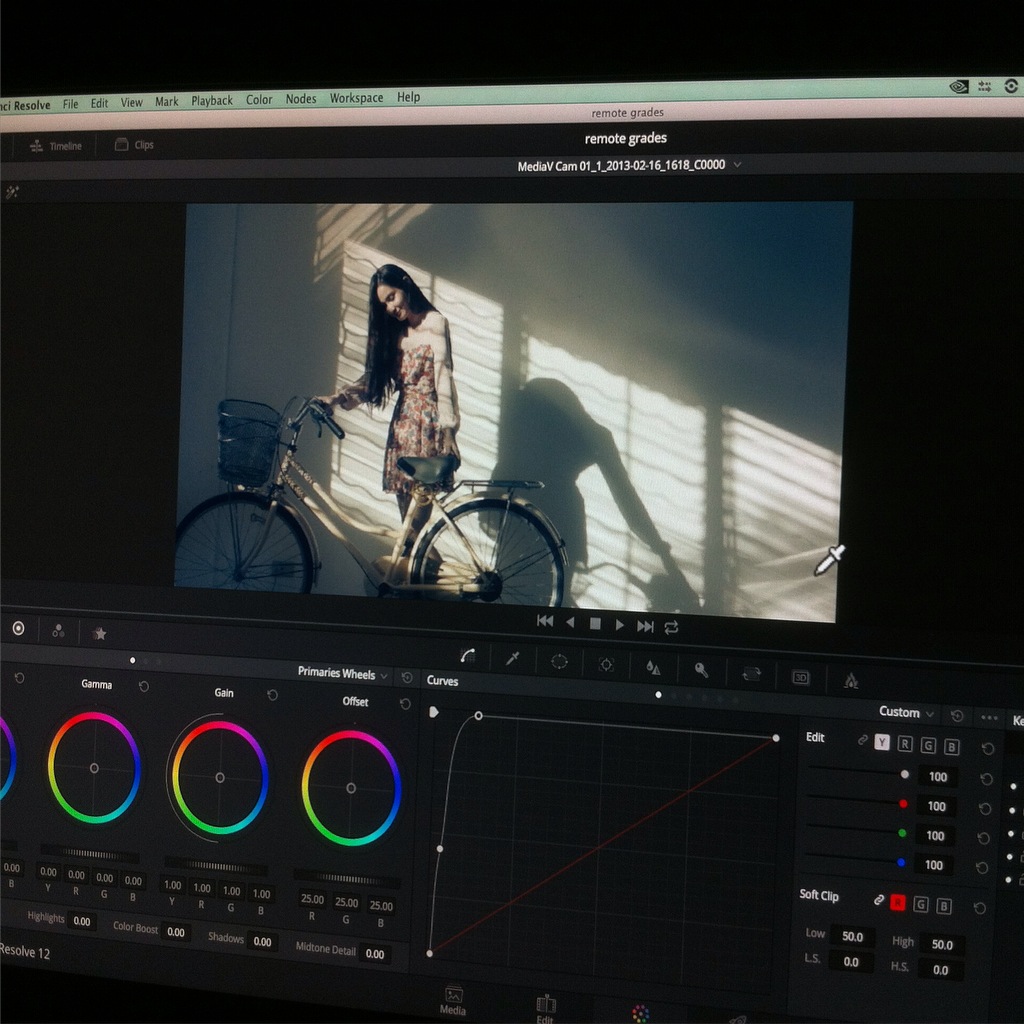 Bring your movie or sequence to life. We will review movie sequences, discussing how the color and mood has enhanced the film. You will learn how to create the traditional "Looks" from Movies, TV commercials and Music Videos. We will then focus on matching those 'Looks', not only shot to shot, but also how to apply the look across a whole scene. Warren works with different cut sequences, each showcasing his techniques to getthe best from each version.
Media Used:
TVC beauty type commercial shot on the BMCC. Great for doing very soft/mist type looks. A war sequence shot on Sony F3. Fantastic for a 'Saving Private Ryan' Bleach Bypass grade, a hot jungle look, or the classic Day for Night feel. 'House of Cards' reconstruction, based on the original scene shot on Arri Alexa. This includes dialogue and re-inacts the original scene from the classic Netflix series. Warren will then address the different challenges presented by each sequence. Students then get the chance to do the same in a timed situation, like a real session but with Warren playing the client's role. Students are also encouraged to bring their own footage to work on and share with the class.
Great for any current Resolve Colorists with at least 1 years experience or previous students who have completed either the ICA Basic R201 or Advanced R201 classes.
You are required to bring your own laptop to the class.
What You'll Learn:
Using LUTs in a creative way.
Using Plugins and Resolve presets.
Preloading your timeline with Nodes.
Log grading v Lift Gamma Gain
Advanced keying and curve control
Power Windows used in a creative way
Spot colors
Bleach Bypass
The 'Wishy Washy' flat look
The Film Print Look
Day for Night
Classic Black and White
Orange and Teal
How to approach a session, when to push the grade and when to hold back. Learn from Warren about how he deals with clients in the room. Create established looks and explore how to make new ones. Remember it's subjective so just play and have fun. Students are encouraged to bring their own material.
大師班課程內容:
創意使用 LUTs
使用 Resolve 外掛與預設
在時間軸上預先放上節點
Log 調光 vs Lift Gamma Gain
進階去背與曲線控制
Power Windows 創意應用
Spot colors
Bleach Bypass
日系透感色調
底片感色調
夜戲日拍色調處理
古典黑白色調
藍橘色調
課程會有中文翻譯人員,所以不必擔心語言問題。要成功開課每班至少要有5名學員,如此難得的機會,心動的朋友快來報名吧!
CERTIFICATES:
All ICA students receive an ICA Certificate.
INSTRUCTORS:
Warren Eagles
MORE DETAILS:
Event Sponsor: HI-PRO Technology Corp.(Hiprotech) 富銘科技股份有限公司(富銘科技)
富銘科技為Blackmagic Design,Shure,Tascam等專業設備台灣區總代理,
是國內廣播電視專業設備的先驅,
擁有超過二十年的專業廣電設備、後期中心系統整合經驗
。
因應HD高畫質廣播與網路應用時代
來臨
,富銘近年來陸續導入IT及Audio相關商品及系統解決方案來服務大眾。
富銘提供客戶系統建置需求一站購足的服務。除了有完善的規劃諮詢,
以及整合Video / Audio / IT系統產品的解決方案
外,
更藉由旗下的專業維修中心提供無與倫比的代理售後服務。
購買Blackmagic Design
,Shure,Tascam
商品時,
About HI-PRO Technology :
Hiprotech is acting as a master distributor of Blackmagic Design, Shure,Tascam in Taiwan area.
With 20 years of experience in the B2B area, especially in pro audio and video/broadcast industries, Acting as a leading supplier, we provide a full range of top-of-the-line product solutions for new or existing audio , video,IT systems integration and facilities for broadcasting, post production,entertainment, news, education, government and pro video applications. Beside professional system integration solutions and consult ablilty ,
Hiprotech
'
s service center provided with
fast and reliable repairing support
that give our customers
complete
after-sales service
.