Event Information
Location
Haywal Street
Haywal Street Park
Taigum, QLD 4018
Australia
Brisbane City Council & Treescape Community Tree Planting
About this event
Community plantings has proven to be a great way for local communities to connect directly with the benefits of greening local streets.
This event is held in consultation with Brisbane City Council and involves community volunteers planting juvenile trees, within the streets.
This event is hosted by Treescape's qualified staff, ensuring the wellbeing and safety of all volunteers, and generally concludes (COVID depended) with a barbeque and free plants for the participating volunteers.
Apart from the obvious environmental benefits, these events also increase a sense of community ownership and stewardship within local areas.
Treescape's Green Asset Management approach - We have a mission to foster a better, greener world for future generations.
**** IF YES TO ANY OF THE BELOW, PLEASE DO NOT ATTEND THIS EVENT ****
 Have you been in close contact with a person who is positive for COVID-19?
 Are you an active COVID-19 case?
 Are you currently, or have you recently experienced cough, fever, sore throat, fatigue, loss of smell or taste, vomiting, diarrhoea or shortness of breath?
Up to date information, including symptoms, can be found in the Communicable Diseases Network , Australia's Series of National Guidelines (SoNGs) for Coronavirus Disease 2019 (COVID-19).
**** PLEASE NOTE: Participating volunteers are required to register before the day, due to capacity numbers for COVID-19 restrictions. ****
Please ensure to bring enclosed footwear suitable for walking in and a drink bottle filled with water.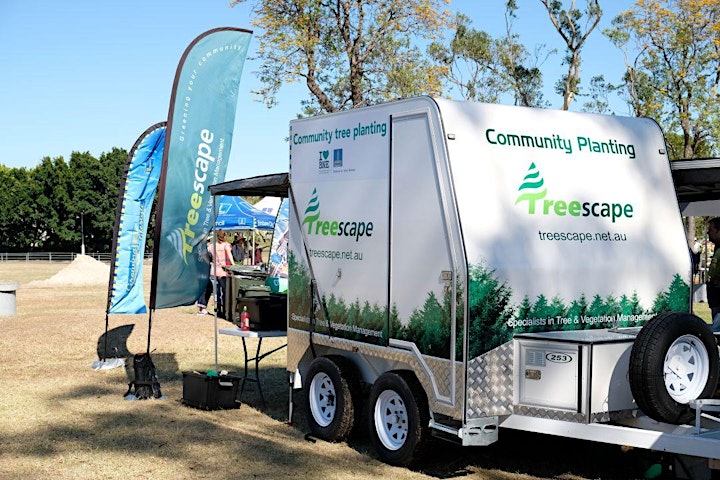 Date and time
Location
Haywal Street
Haywal Street Park
Taigum, QLD 4018
Australia