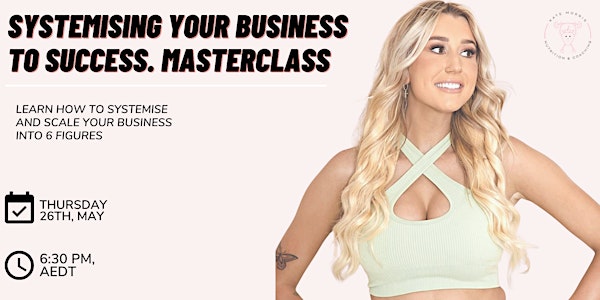 Systemising Your Business to Success Masterclass
Are you ready to scale your business, prepare for growth and expansion? This masterclass will help your systemise your online business.
About this event
Are you ready to make your business profitable, systemised and ready for growth and expansion? This masterclass is for you! Whether you are 1-2 years in the game or totally new to the online coaching space, this masterclass is going to set the back-end of your business up for success and allow for your business to scale.
I'll be sharing the things that I did well to turn my predominately face to face business into a 6 figure online coaching business in less than 4 months. We are going to be touching on the basics to ensure you have everything set & ready to go to facilitate scaling your business in 6 & 7 figures.
I will be teaching you how I run the back end of my business including apps, spread sheets, lead gen formats, direct debit systems, mindset & basic marketing. We are changing the game & turning your side hustle into a full time career!