Description
How to systemize your business to work, so you don't have too…
Learn how to create and implement systems in your business so that you have more time to do things you would rather do and boost your profits.
In this workshop leading Brisbane Business Coach Brad Flynn, will show you how to systemize your business, with the mantra "Systems run the business, your team run the systems and you lead your team".
Here is an overview of what you will learn...
1. How to divide up the different areas of your business to begin systemising.
2. How to map a process to build a system.
3. How to assign relevant Key Performance Indicators (KPI's) to the areas of your business so you can monitor how it is performing.
4. What are the available and most effective methods to capture your business systems for use by your team.
5. How to combine all of the material from this workshop so you can begin to systemize your business to work for you.
As a BONUS, all attendees will receive:
1. Systems List, which contains all the possible systems you are likely to require in your business.
2. Access to additional online material to further complement the workshop information.
These bonus resources are specifically designed to help rapidly implement the information from the workshop and assist you in creating effective business systems to get your time back.
The speaker, Brad Flynn has coached business owners at all levels to create the business of thier dreams. Whether it is as simple as working less hours and making more money through to having your business being acquired by a public company.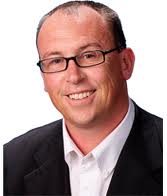 Seats are limited so reserve your spot now...
---
Here are some of what others who work with
Brad Flynn have to say...
"Since working with Brad, we went from a team of 3, each working 80+ hours a week and not making any money to now having 11 vehicles on the road, working no more than 20 hours a week and making profits we would never have dreamed of."
- Michael Mortimer, Express Plumbing Group, Brendale
"When I first begun coaching with Brad, we were in a position of being ready to close the doors of my business and walk away. I now have a team of more than 20, make more profit in a month than we made in some years and have the freedom to choose how much time I spend with my family". – Ben Stokes, CRU Digital, Fortitude Valley
"Working with Brad Flynn as our Business Coach, hasn't only transformed our business, it has transformed every area of our lives. I only wish we knew what Brad teaches when we first started our business and are grateful to be able to pass this onto our children."- Phil & Zoe McIntosh, Allied Concrete Cutting and Drilling
"The education and support provided by Brad has been invaluable to the Redcliffe PCYC. It has helped us in many ways including recruitment & management our staff, training & education, system development and analysis, sales and marketing and goal setting and planning. He has also provided fantastic personal development for my senior staff and myself.
The changes we have seen during this time have been incredible and the club is in better shape than ever. I highly recommend Brad to anyone wishing to grow their business." - Peter Parkes, Branch Manager- Redcliffe PCYC
"The whole process has been an extremely beneficial experience and has put strong foundations in place which will facilitate the growth of the Salon in the short-medium term. If you're a business owner who feels like you are constantly going through the same old processes and not getting the desired results out of your business then I strongly recommend getting in touch with Brad - you will not be disappointed!!!" - Kimberley Staff, Rustic Blend Hair Studio, Scarborough
"Only after one meeting with Brad, I improved my performance and re-focused on my goals. It wasn't about teaching me how to do new things. It was how to understand what I was doing already and do it better and in a more focused manner. Brad's help has been invaluable in improving my sales and leasing results and would highly recommend him to anyone who thinks they are already doing well or are looking to improve their working position." - Phillip Grant, Knight Frank
I have been discussing business strategies with Brad for a few months now and found that not only does he have some great idea but his advice is practical and just plain makes sense. - John Peters, Broadlink Finance
Organiser of Systemise your Business to work without you
Brad Flynn – Speaker & Business Coach 
Having presented to, coached and worked with thousands of business owners for more than 20 years, leading Brisbane Business Coach Brad Flynn is able to entertain and inspire business owners to take their business to the next level in his coaching sessions, seminars, webinars, and workshops.
What Brad coaches and presents is street smart and easy to understand with clients and audience members alike able to apply what they learn easily to improve their profits, have more time and create better performing teams.
As part of the ActionCOACH Global Franchise, the worlds number 1 business coaching firm, Brad ranks as one of the top 100 coaches putting him the top 10% of business coaches in the world. He also recently was awarded the 2019 Partner of the Year, ranked as the number 1 coach in Australia for independant client survey results based on the NPS system, scoring 100% rating in all areas.