Sydney - TPA - Drones In Transport: Saving Lives and Cutting Costs Globally
Description
Transport Projects Australia (TPA) LinkedIn group is pleased to return for our first networking event for 2019 in Sydney.
Come along and enjoy a fun evening networking with fellow members of the Transport Projects Australia network group. Our members are located across Australia and New Zealand, representing government and private sector, project management, technical, engineering, construction and safety specialists in air, sea, road and rail infrastructure projects.
TPA networking events are informative and a great way to build your professional network.
Presentation - Drones In Transport: Saving Lives and Cutting Costs Globally
Unmanned Aerial Systems (UAS) is an exciting new industry that is evolving rapidly. Recreational use of Unmanned Aerial Vehicles (UAV) has skyrocketed and is creating havoc for both regulatory bodies and aviation traffic. Militaries around the world are replacing fleets of aircraft with autonomous systems. Even sporting stadiums are replacing their camera systems with UAV mounted cameras.
The potential usage of UAVs in infrastructure is still being explored. Their usage in the transport industry currently faces many issues though. Opposition from regulators, confliction with existing operations, an immature UAS market and poor implementation are some of the key issues facing adoption.
Swoop Aero, an autonomous drone company based in Australia, has sought to overcome these issues by implementing a complete transport solution that has minimal impact on the end user. They are currently transporting urgent medical supplies to children in remote villages across Vanuatu with the intent to roll their cost effective and simple solution across the whole Pacific.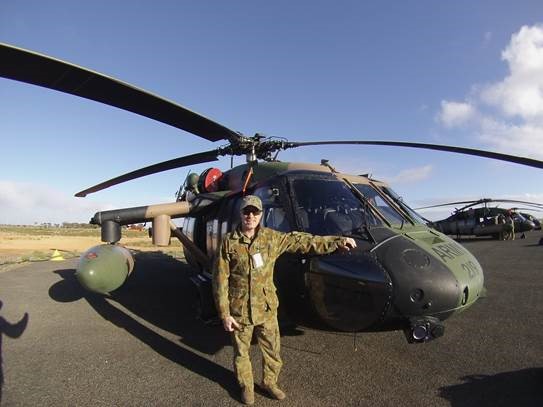 About Daniel Iuliano:
Daniel Iuliano has a decade of experience in the Aviation industry including both Military and Civil aviation. He has filled many roles including Special Operations Black Hawk Helicopter pilot, Army Aviation Projects PM and a consultant to both Military and Civilian drone operations.
Daniel's unique experience has helped companies such as Swoop introduce their technology to meet a pressing social need, while satisfying regulatory bodies, meeting safety standards and making delivery to the end user as easy as possible.
Registration:
Please register using Eventbrite. Places are limited, so get in early and book a spot.
For more information, please contact margaret.shearn@macegroup.com

Venue:
Engineers Australia Sydney
3/8 Thomas St, Chatswood NSW 2067
EA is located just 4 minutes walk from Chatswood Station.